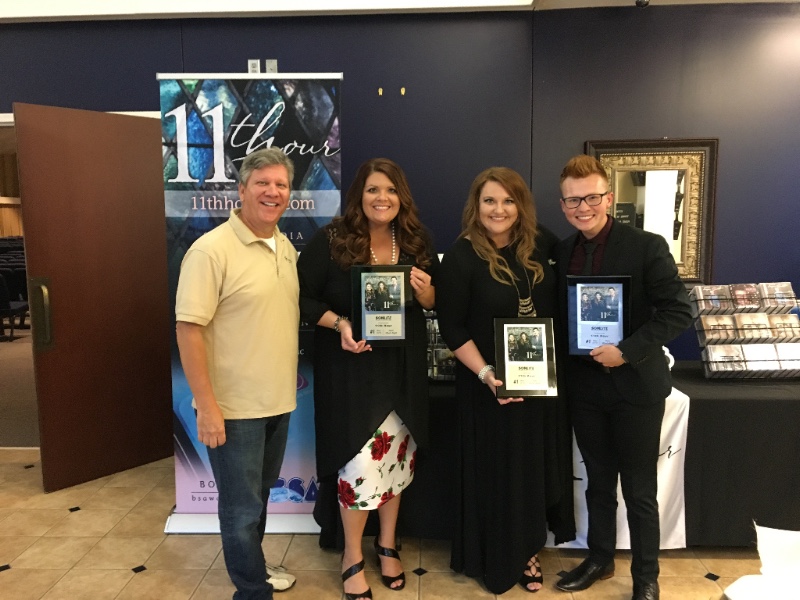 Arden, North Carolina (July 9, 2018) - 11th Hour recently had their fifth #1 song on the May 2018 Singing News Charts with "Doin' What's Right." This is the first single from the group's latest Sonlite Records release, Silence The Stones.
"We are beyond thrilled to celebrate our fifth number one," says 11th Hour's Amber Eppinette. "Such a great principle and reminder for everyone. 'You'll never go wrong by doin' what's right.'"
Greg Bentley, A&R for Sonlite/Crossroads, presented Amber, Jaquita Lindsey and Logan Smith with their #1 plaques at a recent concert in Asheville, North Carolina.
"We are so excited with what the future holds for this talented trio," says Bentley. "They've built quite a track record for chart-topping songs, and we don't see them letting up any time soon."
11th Hour's new single, "Power In Prayer," is now making its way up the national charts.