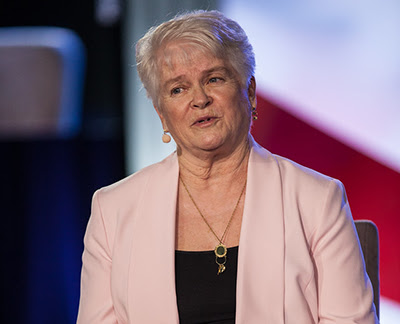 WASHINGTON (NRB) – Dr. Jerry A. Johnson, president & CEO of National Religious Broadcasters, issued the following statement in response to the U.S. Supreme Court ordering Washington's highest court to re-consider the case of floral artist Barronelle Stutzman.
"The justices were right to vacate Washington State's Supreme Court ruling sanctioning discrimination against people of faith," he said.
Last year, the Washington Supreme Court ruled against Barronelle Stutzman, owner of Arlene's Flowers. She had come under fire from the American Civil Liberties Union and the Washington Attorney General for politely declining to use her artistic skills for a same-sex ceremony. The state's highest court upheld a decision that Stutzman must pay severe penalties even though she referred her long-time customer, a friend, to other florists who would not have a conflict of conscience.
"This is not the end of this battle, but it is a positive step," said Johnson. "The lower courts must now grapple with the Masterpiece Cakeshop mandate that the state expunge from its actions any bias against religious beliefs its officials may personally wish to crush. Just like Jack Phillips, Barronelle Stutzman is an upstanding citizen whose beliefs deserve respect."
In 2016, Stutzman appeared on a panel with her attorney, Kristen Waggoner of Alliance Defending Freedom, at Proclaim 16, NRB's International Christian Media Convention, to discuss her case along with several other important cases in which religious liberty is being threatened. Stutzman explained that because of her actions in this matter, she was sued personally.
She told those in attendance to stand up for their faith. "It's me today," she said, "but it'll be you tomorrow."
Johnson urged NRB members and others to "pray for a religious liberty-affirming outcome" when the Washington high court reconsiders Stutzman's case.
Photo Above: Barronelle Stuztman speaking during the "Losing the Freedom to Believe" session at Proclaim 16, Feb. 26, 2016, in Nashville, Tennessee.