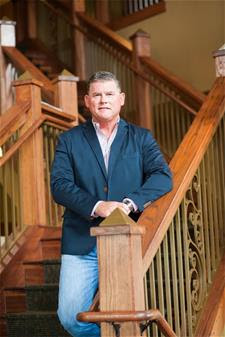 (Katy, TX) —  According to an article at ChurchLeaders.com, Christians today are giving less money to the church at 2.5% per capita than they did during the Great Depression when they gave at a 3.3% rate.  Additionally, 33-50% of church members give nothing at all. Author, coach, and pastor G.F. Watkins says in his new book, "Test Me: The Malachi Mystery", that Christians could solve hunger and homelessness if they understood the challenge that God makes in scripture. 
"The only place in the entire Bible where God says it is okay to test him is when it comes to the Holy tithe," says Watkins. "God is basically saying 'Try to out give Me. I dare you.' If a pastor believes the word of God and yet does not inform his congregation about the whole of the bible, including the importance of tithing, they are missing the boat.  I understand a lot of people have abused giving. That turns me off too. But we've thrown the baby out with the bath water when it comes to tithing."

In "Test Me: The Malachi Mystery", Watkins makes the case that if Christians tithed, hunger and homelessness would no longer exist. And he does it with simple math.
"The median U.S. household income is $53,647," says Watkins. "If we take the number of professing Christians in America, which Gallup says is 75%, it would equal 243 million people. Let's divide that by 3 to calculate the correct family ratio and we get 81 million Christian families. If we multiple 81 million by the average income, then we have an annual combined Christian income in the U.S. of approximately $4.35 trillion dollars. Divide this by 10 for the tithe, and we see $435 billion dollars that should be in the American Christian storehouse. No offerings, just the tithe. The total cost to eradicate world hunger is $30 Billion. The total cost to eradicate homelessness in the U.S. is $20 Billion. We should still have $385 Billion to solve other problems each year. If we feed people and make sure everyone has a home, do you think they might be open to the gospel? God's strategy works. This is how God designed his Word to win the world."
Watkins has presented this book to several churches in the past few months, ranging from 140 to 4000 members. Watkins says that some of the churches doubled their giving in just one week, and overall, giving has increased 30% to 90%. But he says there is a larger issue at stake that goes beyond just financial giving.
"What statistics show us is that the majority of confessing believers do not believe enough in the Great Commission to invest 10% of their incomes to winning souls. By not tithing, members are disabling their church from accomplishing its calling. If 100% of born-again believers designated the first 10% of their income, we would live in a different world. And the best part of it would be that the world would recognize that it was God's people who changed evil to good."