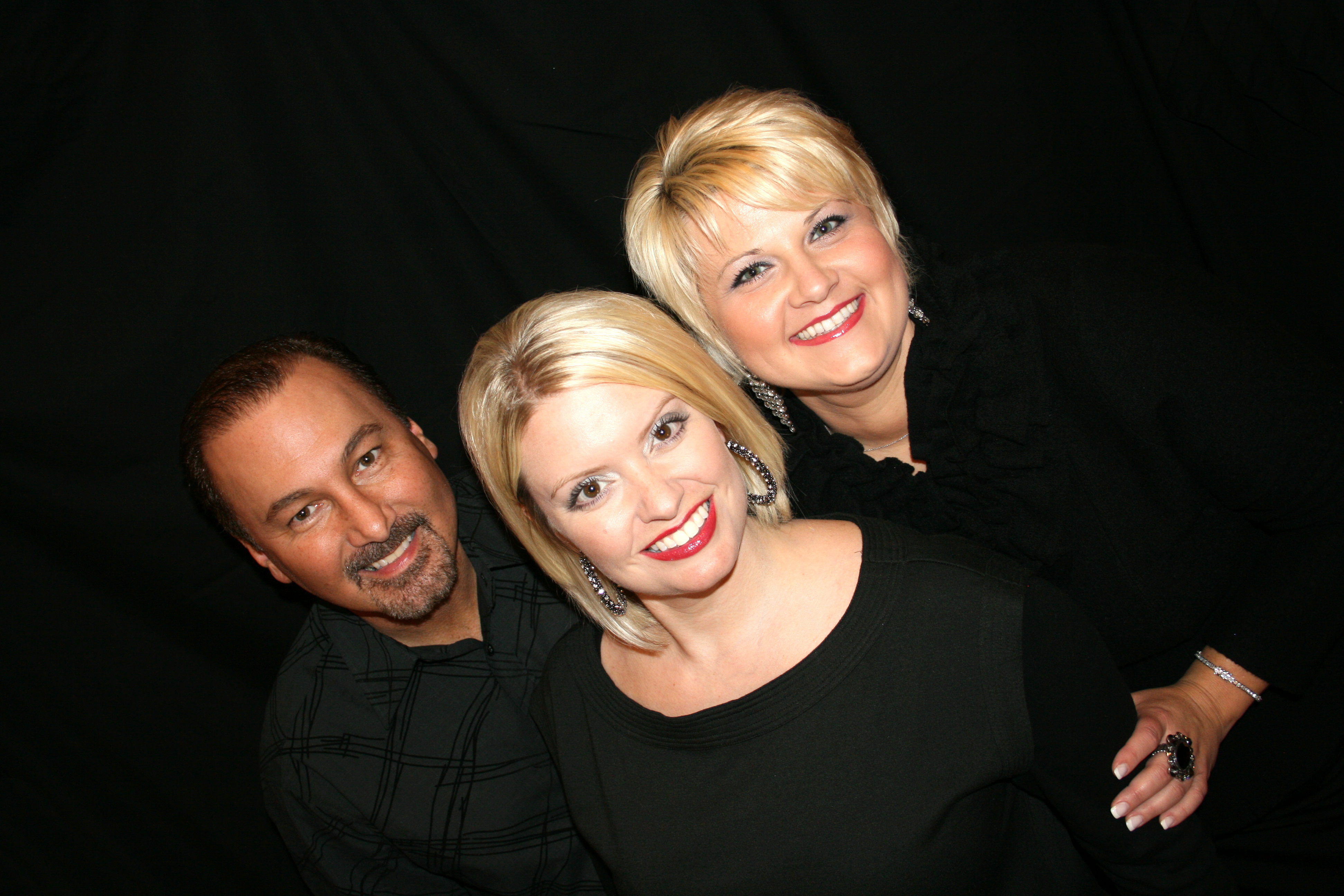 Artist Spotlight: C S & K
By Angela Griffin
(Throw Back Thursday)
This month's Artist Spotlight is shining on Georgia's very own C S & K. Their tight-knit harmonies are second to none. C S & K is a multi-talented, very blended group who sings all styles of gospel music… from southern gospel to progressive gospel to praise and worship. This unique group ministers to all ages. C S & K was originally named by the initials of its founding members. With a couple of personnel changes, the group later altered the acronym, C S & K, to mean Christ, Savior, and King.
C S & K got their start in 2003 when the group placed second in the Crabbfest talent contest under the direction of Katie Barrett's late mother, Kay Barrett. Kay was the driving force behind C S & K and was loved by many in the industry.
In 2004, the group won first place in the Talleys' talent search in Pigeon Forge, Tenn. This began their
recording career with producer, Roger Talley of the Talleys. Since that day, C S & K has released four compilations and has been blessed with several chart topping songs in the
last two years.
C S & K has had the privilege of taking center stage at several Abraham Production events, including "Singing In The Sun" and "Gatlinburg Gathering" which draw thousands of gospel music fans from across the country.
Group member, Katie Barrett shares: "We consider these opportunities to be big stepping stones for our ministry. It has opened so many doors for others to hear our music and has allowed us to minister at churches across the country.
"We are singing and ministering to God's people. That is the calling God has placed on each of our lives. The scripture says to make disciples and that's what we're doing. We sing in a lot of churches and we are seeing souls saved, people encouraged,
and many rededicating their life to Christ.
"For us, it is one hundred percent ministry. We all have jobs so therefore we sing mostly weekends. We're just having fun doing what God has called us to do. We have learned to be content in the state that we are in as Paul in the Bible has instructed us to be.
"We very much take the call that God has placed upon our lives very seriously. We try to be our best whether we are singing to a small
congregation or thousands. We try to present the gospel in a spiritual manner and pray that many will come to know Christ through something we sing, say or do," concludes Barrett.
Katie Barrett, original member of C S & K, shares how she has been through some dark days in the past year, but has found God to be faithful and true.
"My mother inspired me," confides Barrett. "She loved gospel music. She was the greatest fan of my life. I miss her and I know she is watching over me.
"I have always loved my family, but I've learned the value of cherishing every moment we send together."
A brighter day is shining for Katie as she plans to wed the love of her
life, Harold Reed of the LeFevre Quartet, in early June.
Jennifer Cagle is the group's prayer warrior. "That girl can pray! She is a God fearing woman and my absolute favorite female singer," shares Barrett.
Cagel is also the group's vocal coach. Jennifer earned a degree in Chemistry and a minor in Music. She started her
musical career at a very young age as well. In fact her mom says she used to hum herself to sleep before she could speak.
Another very talented member of C S & K, is Tim Armour who sings the tenor or baritone part…whatever the occasion calls for. Armour is a tremendous pianist as well. He
formerly traveled with the Chapeleers, the Seekers and the Mulls.
At age nine, Armour started
taking piano lessons. At age 11, he became the organist at his home church and started singing around the age of 12. He was fortunate enough to study voice under the instruction of the late Leroy Abernathy for about two years in his early 20's.
Barrett shares, "Tim also has a degree in Finance, but what people find most intriguing about Tim, is that he works at a funeral home."
"Jennifer's husband, Scott Cagle, is a vital part of our ministry as well, continues Barrett. "Scott helps with
sound, drives, and is an asset to the group. He was an added bonus that God blessed us with, upon Jennifer joining the group," Barrett concludes.
To contact C S & K, please e-mail them at csktrio@yahoo.com. You may also find all the latest happenings with C S & K by logging onto their website at
www.csktrio.com.