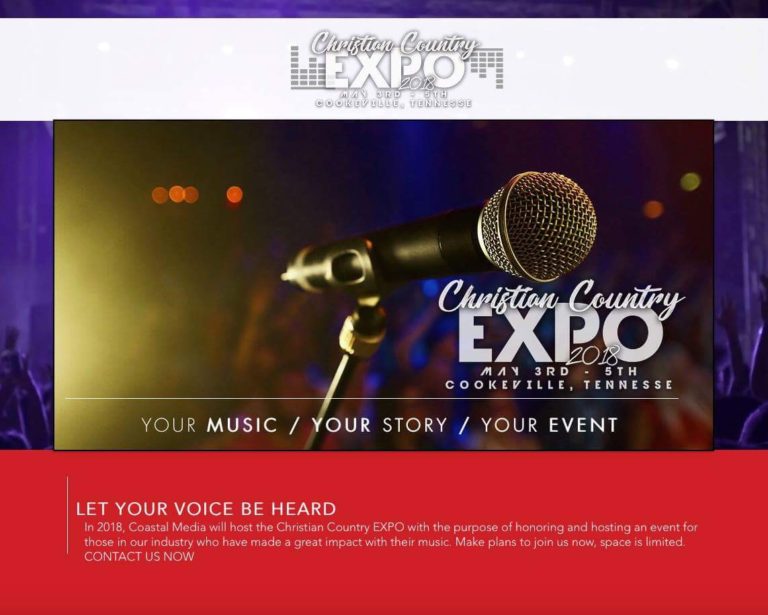 Christian Country Expo has been making noise in the industry. Announcing recently that JB Rocket of CMTs Can You Duet will headline the event, alongside Michael Lee who landed at #1 on the CC TOP 40 this month, anticipation continues to build. Scheduled to perform also is Bruce Hedrick, McKay Project, Wade Phillips, Jami Flanakin and many more.
Launching today is the brand new CCX's website www.christiancountryexpo.com designed by HåUS OF jAYDALE, the hype is high.
This website features the TOP 40 CC Music Chart, Artist Spotlights, Artist Blogs, and more. Continue to keep visiting the CCX webpage for more updates and info about the event.
Christian Country Expo is a full three day course occurrence built and hosted for the artists and the fans. Network among the industry leaders and the best artists in the business. Experience seminars and Pro level classes taught by the business greats, in the fields of: radio, social media, stage performance, vocal coaching and more.
With the purpose of honoring and hosting an event for those in our industry who have made a great impact with their music, Christian Country EXPO is changing the game of Christian Country Music. Make plans to join us now, space is limited. CONTACT US TODAY and visit our new home on the web! www.christiancountryexpo.com
Artist Call Today For Booth Space 360 933 0741 or 256 310 7892