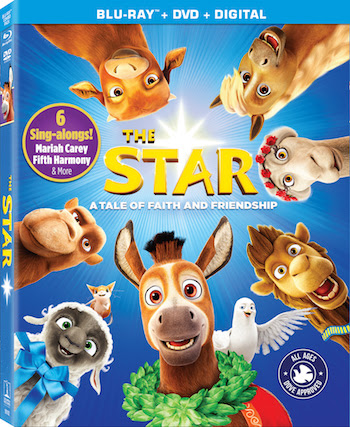 THE STAR
The Tale of Faith and Friendship Includes Six Sing-Along Videos from Mariah Carey, Fifth Harmony, Kelsea Ballerini, A Great Big World, and Kirk Franklin
Includes a Dance Along, "How-to" Crafts Video and Much More
Available on Digital February 6 and On Blu-ray + DVD + Digital on February 20
CULVER CITY, Calif.  – From the studio that brought you MIRACLES FROM HEAVEN & CLOUDY WITH A CHANCE OF MEATBALLS comes the timeless tale about faith, friendship, and the importance of believing in yourself. AFFIRM Films and Sony Pictures Animation's THE STAR arrives for the first time on Digital on February 6 and on Blu-ray + DVD + Digital February 20 from Sony Pictures Home Entertainment. The heartwarming animated comedy follows a small but brave donkey named Bo (voiced by Steven Yeun, "The Walking Dead"), who yearns for a life beyond his daily grind at the village mill. One day he finds the courage to break free and finally goes on the adventure of his dreams. On his journey, he teams up with Ruth (voiced by Aidy Bryant, "Saturday Night Live"), a lovable sheep who has lost her flock and Dave (voiced by Keegan-Michael Key, Friends From College), a dove with lofty aspirations, along with three wisecracking camels voiced by Tracy Morgan ("30 Rock"), Tyler Perry and Oprah Winfrey. Bo and his new friends follow the star and become accidental heroes in the greatest story ever told.
Rounding out the all-star voice cast including Gina Rodriguez ("Jane The Virgin") as Mary, Zachary Levi ("Chuck") as Joseph, Grammy® Award-Winner Kelly Clarkson as Leah the horse, Anthony Anderson ("Black-ish") as Zach the goat, Ving Rhames (Mission Impossible) as Thaddeus the dog, Gabriel Iglesias (Coco, Ferdinand) as Rufus the dog, Patricia Heaton ("The Middle") as Edith the cow, Emmy® and Tony® Award-Winner Kristin Chenoweth as Abby the mouse, and Christopher Plummer (All the Money in the World) as King Herod.
THE STAR is filled with more than an hour of engaging bonus materials including the "Star-aoke: Sing Along with Bo & Friends," a dance along to "Life Is Good" by A Great Big World, plus a collection of fun lyric videos that will have you singing along to the inspiring music from THE STAR. Families can enjoy crafting and baking with "how-to" videos "Star Mason Jar Votives" and "Sweet and Sparkly Stars," and they also can go behind-the-scenes to explore the amazing talent who bring these characters to life. In "Faith All Year Round," renowned pastor and motivational speaker, DeVon Franklin delivers a fun and engaging children's sermon discussing the themes of the film and keeping the spirit of this inspiring story alive in us every day.
THE STAR is directed by Academy Award® nominated writer/director Timothy Reckart, screenplay by Carlos Kotkin, and story by Simon Moore and Carlos Kotkin. The film is executive produced by DeVon Franklin, Brian Henson and Lisa Henson, and produced by Jennifer Magee-Cook. The Star is presented by AFFIRM films and Sony Pictures Animation in association with Walden Media, Franklin Entertainment and The Jim Henson Company. The uplifting theme song, "The Star" by Mariah Carey and veteran songwriter Marc Shaiman was also nominated for a 2018 Golden Globe Award for Best Original Song. "The Star" song is now available on The Star: Original Motion Picture Soundtrack, which assembles new music from a bevy of powerhouse superstars.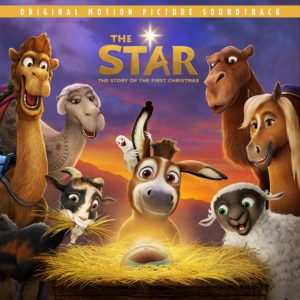 Bonus Materials Include:
Star-aoke: Sing-Along with Bo & Friends: In this all new song, sing along with your favorite characters including Bo, Dave, Ruth and the unforgettable camels
"Life Is Good" Dance-Along: Shake your tail feathers and move your hooves in this fun dance along
Lyric Sing-Along Videos: Enjoy the eclectic and inspiring music of THE STAR with these colorful lyric videos that allow you to sing along with your favorite recording artists
"The Star" by Mariah Carey
"Can You See" by Fifth Harmony
"Children Go Where I Send You" by Kelsea Ballerini
"We Three Kings" by Kirk Franklin
"Life Is Good" by A Great Big World
Sweet and Sparkly Stars: Create star-themed cookies to be enjoyed year round
Star Mason Jar Votives: Let the light of THE STAR shine with this simple yet stunning craft
Faith All Year Round with DeVon Franklin: A children's sermon discussing the themes of the film and how to keep the spirit of this inspiring story alive in us every day
An All-Star Cast: Meet the stars of the film and explore the exciting voice cast who bring these amazing characters to life
THE STAR has a run time of approximately 86 minutes and is rated PG: for some thematic elements
GOLDEN GLOBE® is a registered trademark and service mark of the Hollywood Foreign Press Association.
ABOUT SONY PICTURES HOME ENTERTAINMENT
Sony Pictures Home Entertainment (SPHE) is a Sony Pictures Entertainment (SPE) company. Sony Pictures Entertainment (SPE) is a subsidiary of Sony Entertainment Inc., a subsidiary of Tokyo-based Sony Corporation. SPE's global operations encompass motion picture production, acquisition and distribution; television production, acquisition and distribution; television networks; digital content creation and distribution; operation of studio facilities; and development of new entertainment products, services and technologies. For additional information, go to http://www.sonypictures.com.
ABOUT SONY PICTURES ANIMATION
Sony Pictures Animation produces a variety of animated and family entertainment for audiences around the world. The studio is following its worldwide comedy hits—the record-breaking monster comedies Hotel Transylvania and Hotel Transylvania 2, the hybrid live action/animated blockbusters The Smurfs and The Smurfs 2, and the mouth-watering Cloudy with a Chance of Meatballs movies—with the fully animated reboot Smurfs: The Lost Village available on digital and Blu-ray now; a surprising and comic take at the secret world inside our phones with The Emoji Movie now on Digital HD, Blu-ray, DVD, and 4K Ultra HD; the inspirational The Star currently in theaters. Next will be Hotel Transylvania 3: Summer Vacation from director Genndy Tartakovsky in July 2018; and the groundbreaking animated feature Spider-Man: Into the Spider-Verse from the minds of Chris Miller and Phil Lord in December 2018. The studio, in conjunction with Aardman Animations, has produced two critically acclaimed feature films: the CG-animated family comedy Arthur Christmas; and the Academy Award® nominated stop-frame animated high-seas adventure, The Pirates! Band of Misfits. In 2007, Surf's Up also received an Academy Award® nomination for Best Animated Feature Film; a sequel entitled Surf's Up 2: WaveMania is now available on digital and DVD. The division, whose first feature film Open Season led to a very successful movie franchise including the brand new Open Season: Scared Silly now available on digital, DVD and Blu-ray, was founded in 2002. Sony Pictures Animation is a division of the Sony Pictures Motion Pictures Group.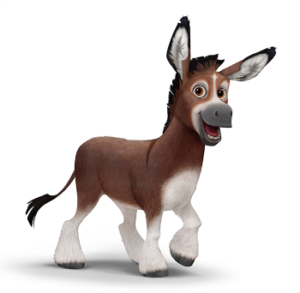 Website: http://www.sonypicturesanimation.com/
Facebook: https://www.facebook.com/SonyPicturesAnimation
Twitter: http://twitter.com/sonyanimation
Tumblr: http://sonyanimation.tumblr.com/
YouTube: http://www.youtube.com/user/SonyAnimation
ABOUT AFFIRM FILMS
AFFIRM Films produces, acquires and markets films that inspire, uplift and entertain audiences around the world. Since releasing its first theatrical film-The Kendrick Brothers' drama, Facing the Giants in 2007, AFFIRM Films has released numerous quality faith-based films including Soul Surfer, based on the inspirational true story of surfer Bethany Hamilton; When the Game Stands Tall, the sports drama inspired by the story of the De La Salle Spartans; War Room, which hit #1 on the domestic box office chart; Risen, which followed the epic Biblical story of the Resurrection, as told through the eyes of a non-believer; and was the faith-based marketing partner with Columbia Pictures and TriStar Pictures for their films Miracles from Heaven and the #2 faith-based film of all time, Heaven Is for Real. AFFIRM Films also released All Saints in August of 2017. In partnership with Sony Pictures Animation and Columbia Pictures AFFIRM Films released the animated film The Star on November 17, 2017, the story of the first Christmas from the perspective of the animals in the stable. AFFIRM will next release Paul, Apostle of Christ on March 28, 2018. AFFIRM Films is a division of Sony Pictures Worldwide Acquisitions (SPWA), a Sony Pictures Entertainment (SPE) company. AFFIRMFilms.com
More Gospel music news here.
Newest SGNScoops Magazine featuring your favorite artists here.
Listen to our Online Gospel music station here.