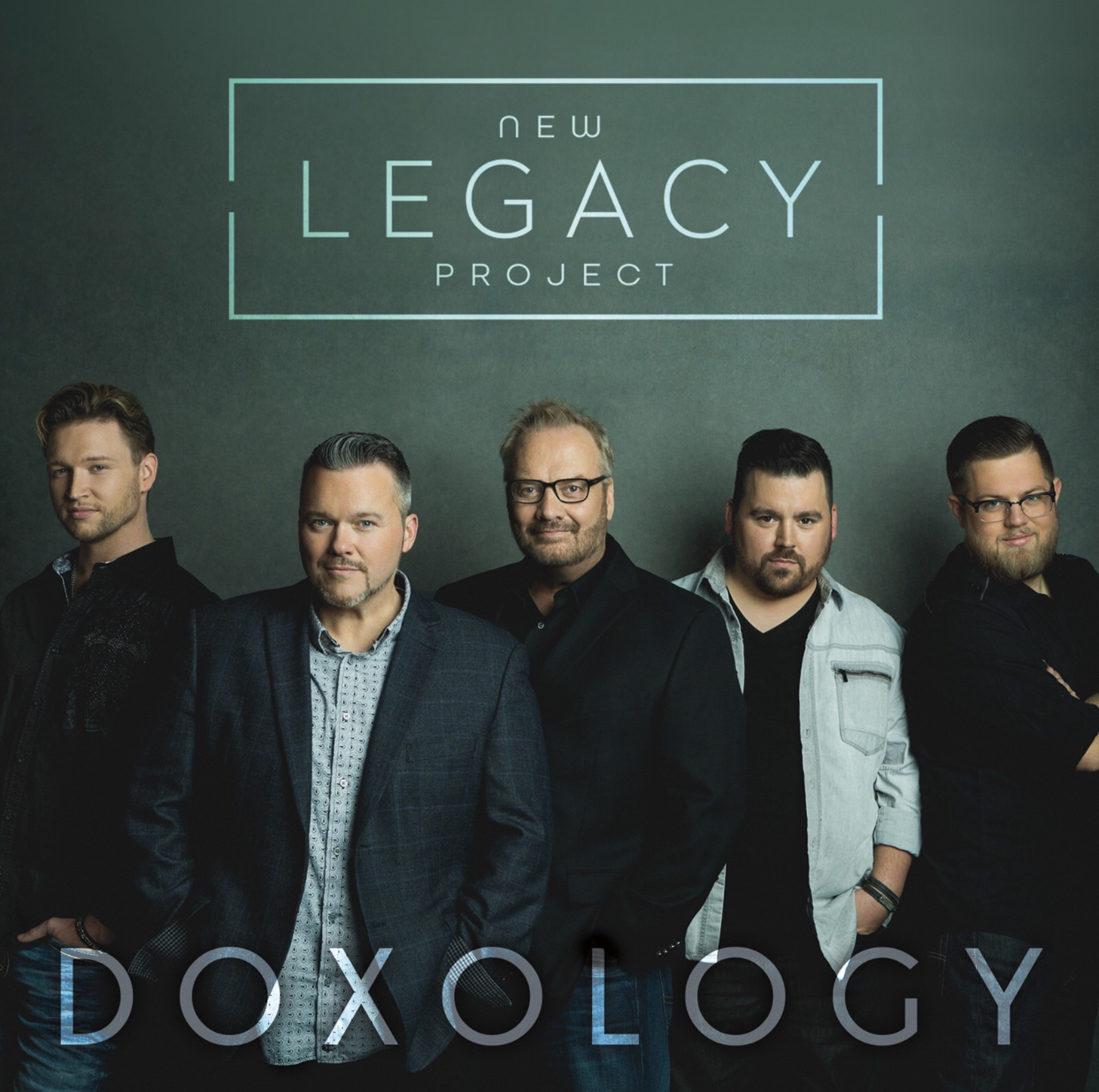 NASHVILLE, Tenn.  – Groundbreaking vocal group New Legacy Project is proud to announce the release of its new Hymns recording. Titled Doxology, the new album focuses on music of the church while not losing the intricate harmonies and arrangements New Legacy Project is known for.
Rick Price stated, "In 40 years of Gospel music, this is the finest group I have ever been a part of. Not only are they great singers and musicians, they are wonderful Christian men. I could not be more proud of the Doxology project."
Doxology features a bevy of songs that the church has known and loved for decades, such as the tender ballad "My Jesus I Love Thee," stirring a cappella arrangements of "It Is Well" and "The Lord's Prayer," and country-tinged "Come to the Water." New Legacy Project's love for the church is evident in the choral-like flair of "Doxology." The jazzed-up version of "Old Rugged Cross" puts a new twist on a familiar tune while featuring Rick Price on the stunning number.
Doxology was produced by Bobby Blazier (Tree63, PFR) with executive producers Stormy Anderson and Rick Price.  All hymn arrangements were arranged by New Legacy Project's Hunter Sparkman and Paul Secord.
"We are forever grateful to the people who gave their time and talents to make this album happen," continued Price. "We pray that you are blessed by these hymns that have blessed us so greatly over the years."
Performing since 2001, New Legacy Project continues the grand tradition of Gospel music, performing nearly 200 dates annually nationwide. Their newest single, "God of the Empty Grave," is currently charting on Christian radio.
To keep up with all of the group's dates go to Tour Dates.
Listen To Todays Gospel Music HERE