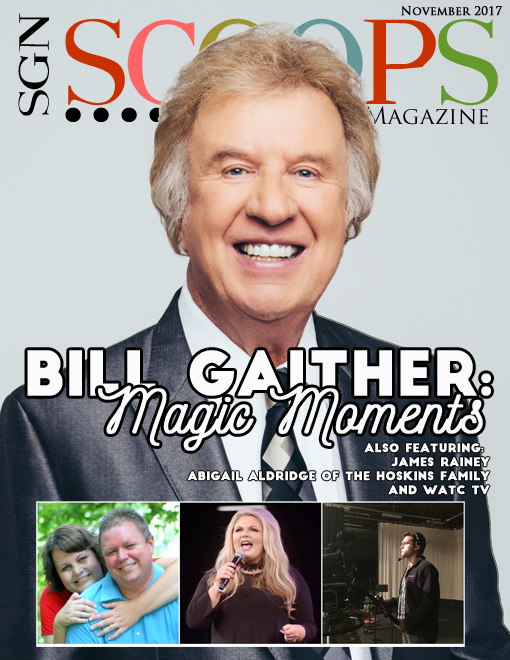 It's November, the month of Thanksgiving and the traditional beginning of the Christmas season. We so enjoy this time of year, and we hope you really enjoy our November issue of SGNScoops Magazine.
Our cover story this month is none other than Bill Gaither, Mr. Gospel Music. Craig Harris spoke with Mr. Gaither and he gives us a look into the Gaither Vocal Band and their endeavors.
In an excerpt from the cover feature, Bill Gaither says, "I've sung with the best (over the years). They're all my kids. I love all of them. I've had a great time with them all, but I've never had a group I've had more fun with than right now."
Debbie Seagraves talks to pianist James Rainey about miracles; Erin Stevens talks to Abigail Aldridge of the Hoskins Family; Jimmy Reno gives us a review of the new Michael English CD; and Justin Gilmore talks to mixed group, The Foresters.
Don't miss Charlie Griffin's historical features on Southern Gospel Music Promoters, and Robert York's look at WATC TV in Atlanta Georgia.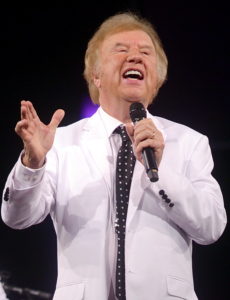 There is much, much more, including pictures from the Dove Awards, the Diamond Award winners, and special Thanksgiving features.
At SGNScoops, we give thanks to the Lord God Almighty for his constant provision, saving grace, and safety as we travel. We are also thankful to you, our readers, artists, writers, and all the staff that make our monthly issues possible. We hope you have a terrific Thanksgiving.
You Can Download The PDF File Of SGNScoops Magazine HERE
Find SGNScoops Magazine On Facebook HERE
Listen to Gospel music online HERE.