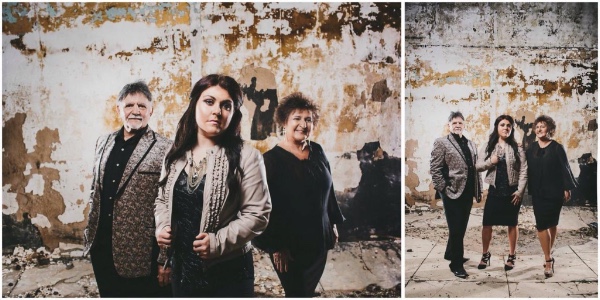 West Columbia, SC (October 30, 2017) – The Shireys are continuing to take bold steps that will impact the world of Southern Gospel music.  In the coming days, Wayne and Darlene Shirey, along with their daughter Rachel Shirey Flowers will travel to North Carolina to begin recording new music.
The project was announced today in Arden, NC. The Shireys will work with Crossroads Recording Studios to record a project that will share their love of music and the great message of Jesus.
"We are so excited to get back in the studio.  God has told us to be bold for such a time as this," said Wayne, The Shireys spokesman.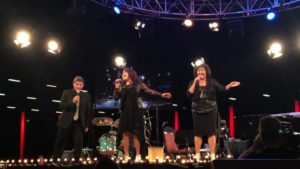 Darlene stated, "We are holding nothing back!  Wayne and I feel strongly that there are so many who need the hope of Jesus.  The next generation of Gospel singers are here today and we need to be sure to pave a road for them to reach their generation."
The new project, yet to be titled, will feature songs written by the best in gospel music.  Darlene's special gift of writing will be highlighted, along with songs penned by their other daughter, Victoria Shirey Bowlin.
Recently, The Shireys were featured guest of the Main Stage at the National Quartet Convention held in Pigeon Forge, TN.  After presenting their music in a morning Artist's Showcase, a panel of judges awarded the opportunity to The Shireys who capped off the evening concerts.
Unique to The Shireys is that they are a two-generation family that brings experience from the past to the music of today with a special blend of tight family vocals.  Wayne and Darlene Shirey are no strangers to Gospel music.  Their families are rich with ministry heritage from music to preaching.  Today they stand with their daughter, Rachael Shirey Flowers.  This gifted young singer is a powerhouse vocalist that adds much energy and passion to this family performance both on and off the stage.
For more information on The Shireys, click here. Follow The Shireys on Facebook, Instagram, YouTube and other social media outlets.
For the latest issue of SGNScoops magazine click here
For more Gospel music news click here.
For online Gospel music click here