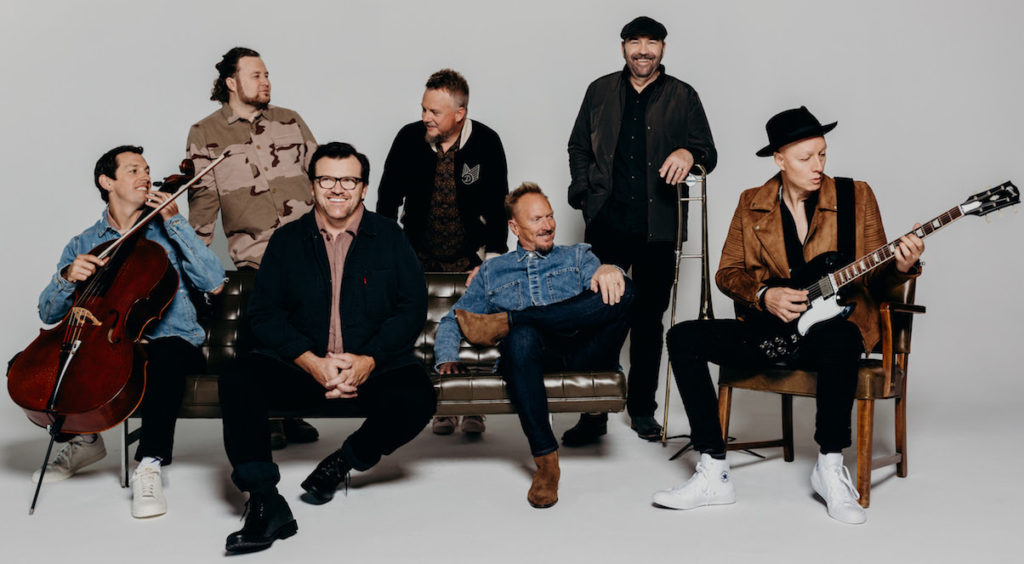 NASHVILLE, Tenn.—GRAMMY®-nominated Christian music icons NewSong are teaming with GRAMMY®-nominated, multi-Dove Award-winning singer/songwriter Crowder for this year's "Very Merry Christmas Tour." One of Christian music's favorite holiday outings, the tour will also feature acclaimed Word recording artist Sarah Reeves.
Presented by Holt International, "NewSong's Very Merry Christmas Tour" is slated to hit 12 cities in December, including Cincinnati; Lakeland, Florida; Chesapeake, Virginia; Marion, Illinois (two shows); and Tifton, Georgia, among other markets, before concluding December 17 in Clinton, Tennessee.
Performing favorite selections from their beloved Christmas recordings—2001's The Christmas Shoes and 2006's The Christmas Hope, as well as last year's critically-acclaimed The Best Christmas Ever!—NewSong will also showcase their multi-format mega hit, "The Christmas Shoes." Among the most popular modern holiday songs of all time, "The Christmas Shoes" inspired the New York Times best-selling novel of the same name by Donna VanLiere, as well as the top-rated CBS television movie, The Christmas Shoes, based on the book.
"Our 'Very Merry Christmas Tour' gives us a great opportunity to remind everyone about the real meaning of Christmas," said Billy Goodwin, NewSong founding member and lead vocalist on "The Christmas Shoes." "When we do 'The Christmas Shoes' live, it's always a very emotional time in the concert. I think all of us can relate to losing a loved one during the holiday season, and this song points to the hope we have for an eternity in Heaven with Jesus and being reunited with those we loved here on earth."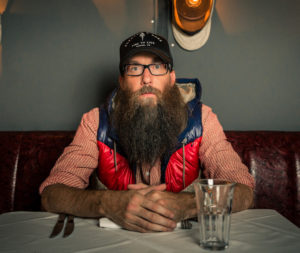 With an iconic career spanning more than 30 years, NewSong's accolades include 20 albums, 20 #1 Christian radio singles, a #1 mainstream AC hit, a GRAMMY® Award nomination and induction into the Georgia Music Hall of Fame, among numerous other achievements. Founders and hosts of Christian music's largest annual tour, the Winter Jam Tour Spectacular, the outing exploded from a single show in 1995 to the world's #1 first-quarter tour for four consecutive years, according to Pollstar. One of the most beloved bands in Christian music, NewSong's discography includes such defining songs as "Arise, My Love," "Rescue" and "The Same God."
Crowder's current chart-topping album, American Prodigal, debuted at #5 on Billboard's Top Albums chart, #12 on The Billboard 200, #3 on the Digital Albums chart, and #1 on the Christian & Gospel Albums chart. American Prodigal's lead single, "Run Devil Run," was picked up by NBC's "Sunday Night Football" and hit #6 on the Christian Digital Songs chart. Crowder performed at the 2016 CMA Festival, alongside three performances on the Grand Ole Opry stage. His first solo album, Neon Steeple, debuted at #8 on The Billboard 200, was named iTunes' 2014 Christian Album of the Year, garnered multiple radio hits, two GRAMMY® nominations, a Dove Award and numerous K-LOVE Fan Award nominations. An active member of the Passion movement founded by Louie Giglio, Crowder has also penned two books, including his acclaimed release "Everybody Wants to Go to Heaven, but Nobody Wants to Die."
Sarah Reeves is bringing her own fresh, colorful and emotional musical approach to the fore as she is currently in the studio working on her Word Records debut music, which will release in 2018. Reeves performed as part of the most recent Winter Jam tours (2016 West Coast and 2017 Eastern U.S.) for over 650,000 people. She has written songs recorded by the likes of Jesus Culture, Kari Jobe and Natalie Grant, while developing a devoted group of 100,000 followers on YouTube who enjoy Reeves' cover versions of songs that have impacted her soul, resulting in over 17 million views from all over the world.
For further information, visit newsongonline.com or turningpointpr.com. Follow NewSong on Facebook, Twitter and Instagram.
For the latest issue of SGNScoops magazine click here
For more Gospel music news click here.
For online Gospel music click here