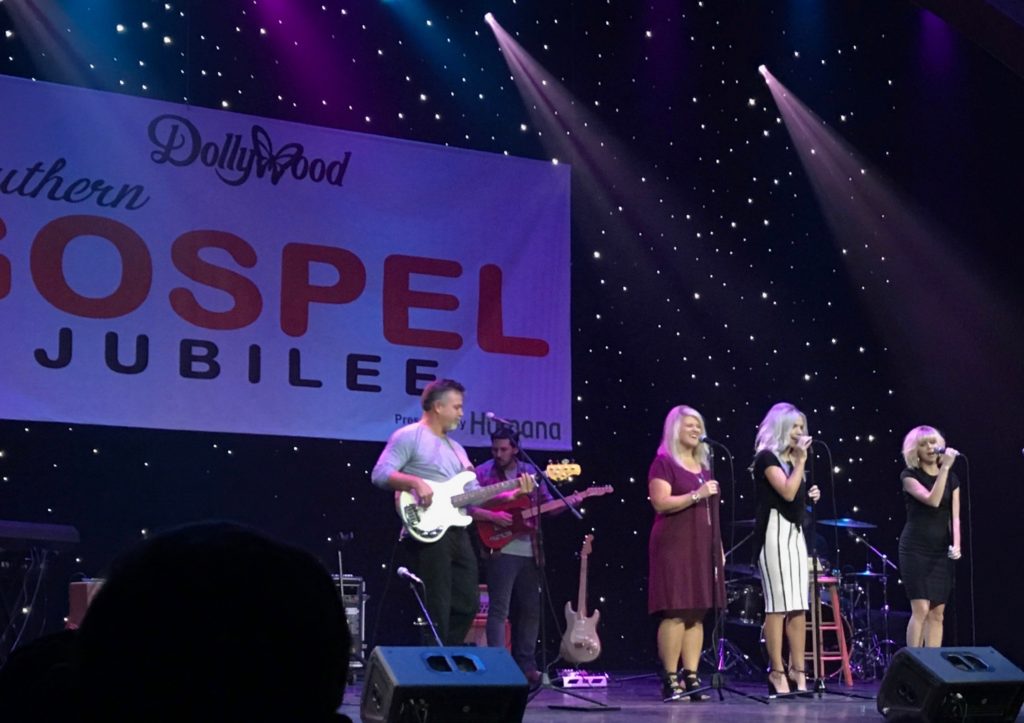 Fayetteville, AR (October 31, 2017) – The Bilderbacks from Fayetteville, AR, have premiered their latest release from the stages of the Harvest Festival at the Dollywood Theme Park. The new release features The Bilderbacks heart for hope in today's world.
"Take Away the Cross" is a song written by Gerald Crabb and Euel Bilderback that was inspired by recent events. "This song is needed right now, especially in the times we live in. I felt God speaking to my heart that in today's world, people need to get back to the cross! Gerald and I began writing this song and we knew it was what God wanted us to sing," said Euel Bilderback, The Bilderbacks spokesman.
The song was recently recorded at Oak Tree Studios in Nashville, TN.
Tre' Corley produced "Take Away the Cross" using Southern Gospel favorite instrumentalist Kelly Back as well as other of Nashville's finest musicians.
Recently, The Bilderbacks completed production of a new project that is not yet titled. The new music will be released in early 2018. The project is a very unusual collection of songs that features guest artists including Jason Crabb, Russ Taff, Cortni and Caleb Curtis. "This highly anticipated release is anything but typical. Listeners will be surprised. This project stretched our vocal ability, our style of music and most important, stretched our faith," stated Bilderback. "Anything But Typical" is one of the cuts The Bilderbacks recorded.
A favorite to their fans, The Bilderbacks provide an uplifting worship experience while providing encouragement.
Follow The Bilderbacks music on iTunes and on social media outlets.
For more information on The Bilderbacks, visit thebilderbacks.org.