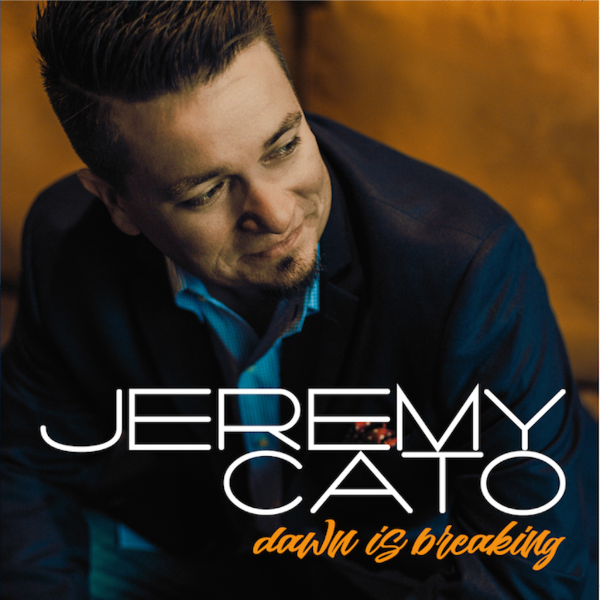 Independence, Mo. (August 2, 2017) – Jeremy Cato, a rising Christian artist, has released his first concept video for "This I Believe." The song is from Cato's latest project, "Dawn Is Breaking."
"Sometimes a song has a story; 'This I Believe' has such a strong statement, I knew we had to give it life," said Cato. "What an honor to work with Scott Godsey and his team. They did an incredible job. We hope that many gain confidence in their stand for Christ through this video along with the song's lyrics." The video was produced by Godsey and Associates and filmed entirely on location in Nashville, Tenn.
The incomparable Kenna Turner West, Lee Black, and Jason Cox penned the song. "When you write a song, you hope it gets to the right artist. Jeremy Cato delivers the emotion that we hoped it would," shared West. The song is currently receiving wide national radio play.
"Dawn Is Breaking," a sophomore project for Cato, was recorded at Daywind Studios in Hendersonville, Tenn. The project features ten selections that highlight the vast vocal ranges of Cato's smooth voice. Cato commented, "Each song was chosen after prayerful consideration. I feel deep in my spirit that the 'dawn is breaking.'"
Fans are becoming familiar with Jeremy Cato. He was recently featured at the South Carolina Songfest and Singing in the Sun events. Presently Cato tours throughout the United States.
For more information on Jeremy Cato, visit his website here.
ABOUT JEREMY CATO:
Jeremy Cato is a worship leader at a church in Buckner, Mo. He and his wife, Christina, have been in ministry beginning shortly after their marriage in 2001. They began their ministry working with the youth group. A few years later they became Youth Pastors at a local church. After about 10 years serving in Youth Ministry, they were presented with the opportunity to become the Worship Leaders at Living Waters Family Worship Center and have been enjoying that ministry ever since. "I consider having the honor of being able to minister through music each week one of the most humbling experiences a person can be a part of," says Cato.
When not ministering at a local church, you might just catch Jeremy at one of the local Opry houses. Jeremy Cato Music has recently enjoyed more national recognition. Watch for him to minister through music anywhere in the US.