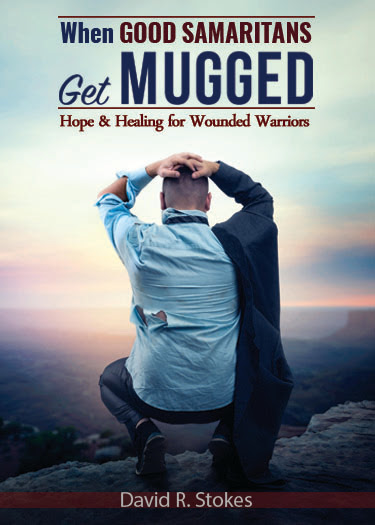 A recent Pew Research Study discovered that one of the main reasons religious "nones" – people who do not identify with any religious group – left the church or faith in which they were raised was that there are "too many Christians doing un-Christian things." In his new book "When Good Samaritans Get Mugged: Hope and Healing for Wounded Warriors," Pastor David Stokes addresses this issue head-on. Stokes shares practical strategies for overcoming the depression, anger, and discouragement that people deal with when they are hurt by Christians.
"I often refer to myself as a 'church survivor,' having been in church since I was eight-days old," says Stokes, who currently pastors a church in Fairfax, Virginia.  "My father was a pastor. My mom really didn't enjoy being a pastor's wife—she got hurt a lot, so I saw things like this early on. The key is to learn how to truly forgive, and to learn what that means and what it doesn't mean. Forgiveness doesn't always mean reconciliation, because that takes all parties. And forgiveness doesn't mean broken trust is immediately restored. I've forgiven many people I will probably never be able to trust again."

 "When Good Samaritans Get Mugged" helps people understand the difference between complicated relationships and hopeful relationships. Stokes also guides people through grieving issues beyond just death such as broken dreams, cultural apostasy, personal sin, or loved ones who don't know God. In addition, the book offers some useful and helpful tips on how to avoid our society's penchant for being offended.
"I hope this book can help people get over offense," says Stokes. "When we learn to overcome the very real things in our lives that have caused us deep pain, we are less susceptible to being wounded by things we could otherwise easily let go. It has been said many times, but the truth is hurting people hurt other people. I hope this book can help break that vicious cycle."