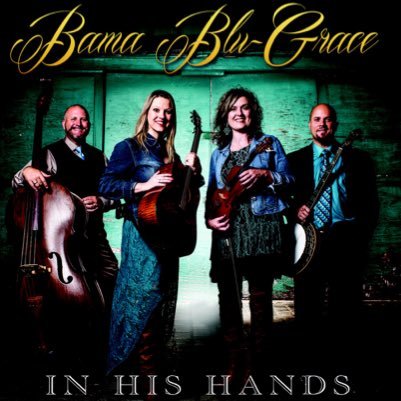 Nashville, TNÂ (June 5, 2017) Family Music Group would like to congratulate Bama Blu-Grace for obtaining their first Singing News Bluegrass Gospel #1 song, more on that in a moment.
Family Music Group, the radio promotion division of Butler Music Group, is celebrating a successful month on Gospel radio. With the release of several national charts, FMG artists had tremendous success. On the Singing News Top 80 chart, seven artists made the list starting with Tim Livingston at #13 with "Headed For Higher Ground." The Old Time Preachers Quartet have another hit song with their second release to radio, "Wavin This World Goodbye," rising quickly to # 27. The Williamsons have become one of the most played artists on radio and their most recent single, "I've Got To Tell Somebody," has given them another Top 40 hit coming in at #29.
Jason Davidson is quickly becoming a breakout soloist. His current single, "He Came Searching For Me" is currently at #52. Aaron & Amanda Crabb sits at # 68 with "I've Seen What He Can Do." Bama Blu-Grace is having a tremendous month. Their single "How Does It Feel To Be Home" took the #1 spot on the Bluegrass Gospel chart and also crossed over onto the Southern Gospel chart at #75. The Coffmans rounded out the Southern Gospel chart success with "I Will Fear No Evil" landing at #79.
In addition to the Bama Blu-Grace #1 song, Walking By Faith rose to #5 with "I Am Redeemed," Heaven's Mountain Band's "Who's Waiting For Me" climbed to #6 and the King James Boys followed close behind with "Somebody Prayed For Me" landing at #8.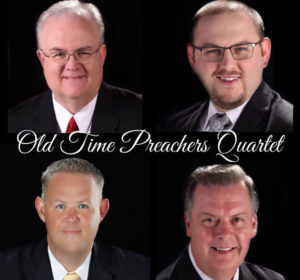 The success continued on the SGNScoops chart with seven artists making that list as well. Tim Livingston claimed the #13 spot on this chart also and Jason Davidson secured his first Top 40 with "He Came Searching For Me" coming in at #30. Heaven's Mountain Band found success on the Southern chart with "I Went Under The Blood" landing at #47. Rounding out the SGNScoops charts were the Williamsons, the Old Time Preachers Quartet, and Sherry Damron.
On the Absolutely Gospel weekly chart, Aaron and Amanda Crabb came in this week at #36 and the Old Time Preachers Quartet claimed the #40 spot.
With so much success, it's easy to see why Family Music Group has become one of Gospel's premier radio promotion companies representing artists such as Guy Penrod, Ivan Parker, Canton Junction, David Phelps, Goodman Revival, Larry Gatlin, and many more.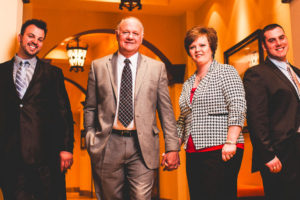 About Butler Music Group
Based in Nashville, Tennessee, Butler Music Group provides professional management and consulting services to Southern Gospel and Bluegrass artists including Dunaways, Heaven's Mountain Band, Williamson's, Old Time Preachers Quartet, Coffmans, Jason Davidson and Sacred Harmony. 
BMG subsidiary, Family Music Group, is the label and radio promotion division of BMG. Label artists include Dunaways, Williamsons, Old Time Preachers Qt and Jason Davidson.  Radio Promotion artists include Canton Junction, Goodman Revival, Guy Penrod, David Phelps, Ivan Parker, Hagees, Jimmy Fortune, Oak Ridge Boys, Booth Brothers, Larry Gatlin, and many others.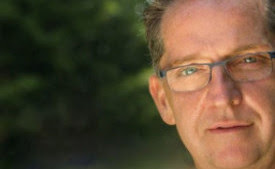 Les Butler has been actively involved in Southern Gospel Music for 39 years as a musician, producer, manager, former publisher of the Singing News, and as a nationally syndicated radio host. Butler started Butler Music Group in 1978, and purchased Family Music Group in 2003. He is a past March of Dimes AIR award, as well as winner of the Paul Heil Broadcasting Award in 2011. Butler's syndicated radio show, Les Butler and Friends, is heard across America and abroad. Butler's playing and production credits include Palmetto State Quartet, Joe Mullins and the Radio Ramblers, Fairfield Four, Steeles, Dunaways, Crabb Family, Easter Brothers, Marksmen Quartet, Earl Scruggs, Bowling Family, Jimmy Fortune, Marty Raybon,Larry Gatlin and many more. Butler's publishing companies are Hurry-Up Publishing/BMI and Hush Jean/ASCAP. He continues to host a daily Southern and Bluegrass Gospel video blog at southerngospel365.com.
For more Gospel music news click here.
For the latest SGNScoops radio charts and magazine click here.