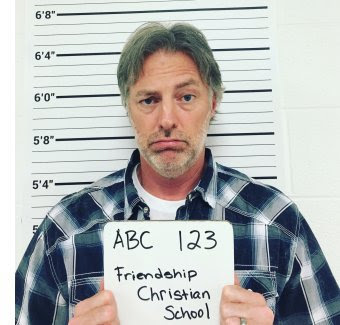 Nashville, Tenn.  — Country music star Darryl Worley has been "arrested" for stealing cupcakes at his daughter's school! But don't worry, it was all just part of the fun at the student crime lab.
Last Friday, May 12, at Friendship Christian School in Lebanon, Tennessee, Worley was one of the "suspects" in the case of the missing cupcakes.
Students examined evidence, then interrogated Worley and others in attempt to identify the thief. With the help of Lebanon police, the "Have You Forgotten" singer was revealed as the culprit. He was then read his rights, handcuffed, and placed in the back of a patrol car.
Fortunately for Worley, he was soon released and allowed to eat cupcakes with the students.
Nashville's WTVF News Channel 5 has the full story
HERE
.