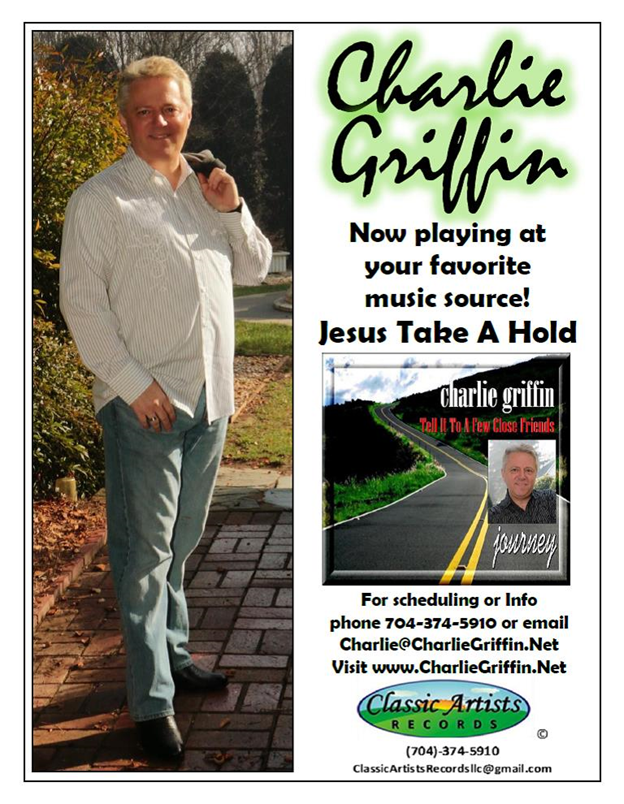 Classic Artists Records is please to announce Hey Y'All Media is handling radio promotion for the JESUS TAKE A HOLD release by Charlie Griffin. This song is truly for today's times.
Hey Y'All Media CEO Vonda Easley has a tremendous track record in meeting the needs of Christian music programmers. Her connection to southern gospel music is exceptional. She is radio host of Strictly Southern
Hey Y'All Media currently is involved with radio promotion with Pine Ridge Boys, The Steeles, The Williamsons, Josh and Ashley Franks among other noted artists.
Listen To Today's Gospel Music Online HERE