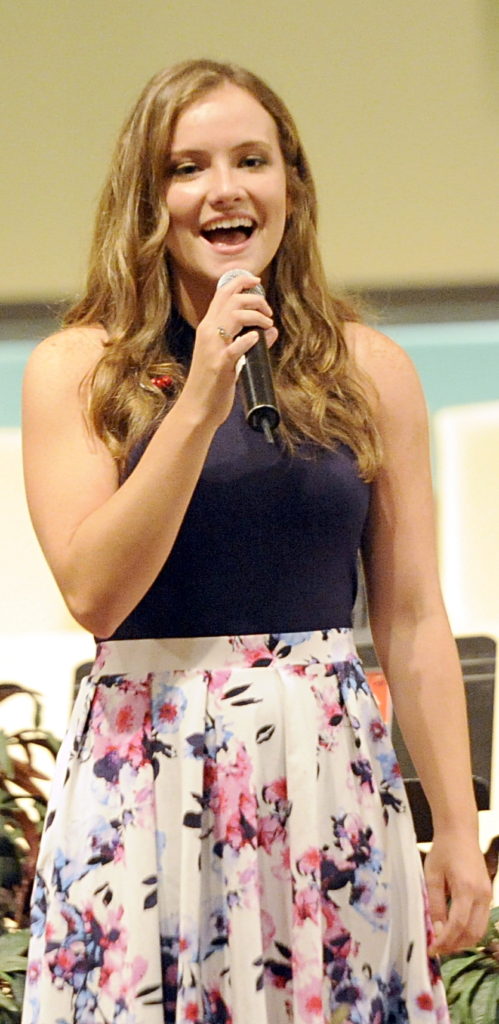 Fayth Lore recently talked with Kari Gooch of Karen Peck and New River. Karen Peck and New River are an award-winning, multi-talented mixed group that have been sharing their rich harmonies since 1991. Karen Peck Gooch, Ricky Braddy, Susan Peck Jackson and Kari Gooch make up the vocal portion of the group; Matthew Gooch and Rickey Gooch make up the instrumental/sound technician portion.
Kari Gooch is the daughter of Karen and Rickey, and has been traveling with KPNRÂ the last couple of years as their product manager as well as an additional vocal. Kari talked to Fayth Lore, writer for SGNScoops Magazine, about her Dad for the 2017 June SGNScoops Magazine. Look for this feature and more when the June issue is released in the first week of June.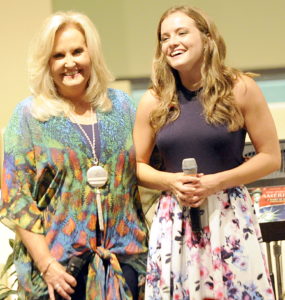 Kari and Fayth did a quick question-and-answer session and we bring it to you now without further ado:
1.) What is your full name? Kari Faith Gooch  
2.) When is your birthday? Â November 10, 1996
3.) What are three words you would use to describe Matthew? Talkative, Passionate, Funny
4.) What are three words you would use to describe Ricky Braddy? Funny, Mischievous, Particular
5.) What is one characteristic that you think you have from your mom? One characteristic that I have from my mom would probably be the fact that anything makes me laugh. We sometimes get in trouble on stage because we will start laughing and won't able to stop. We have no control once it starts.
6.) What is one characteristic that you have from your dad? I am definitely more like my dad when it comes to talking. He is shy and I got my shyness from him.
7.) Would you rather eat at In-N-Out burger or Cracker Barrel? In-N-Out Burger
8.) Cactus or Succulent? Â Succulents. I am obsessed with them.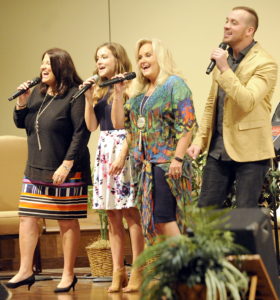 9.) Out of all genres of music, which is your most favorite? Â Probably Pop / Alternative.
10.) Â What is your dream job? Â Anything that involves traveling to different countries
11.) Â Do you have any hidden talents? I can crochet
12.) What are some of your favorite things to do? Â Exercising and gardening
13.) Do you have a favorite scripture? Matthew 6:33-34 "But seek first His kingdom and His righteousness, and all these things will be given to you as well. Therefore, do not worry about tomorrow, for tomorrow will worry about itself. Each day has enough trouble of its own."
For more on Kari Gooch click here.
Be sure to look for more from Fayth Lore in the SGNScoops Magazine. Latest issue here.
For more Gospel music news click here.