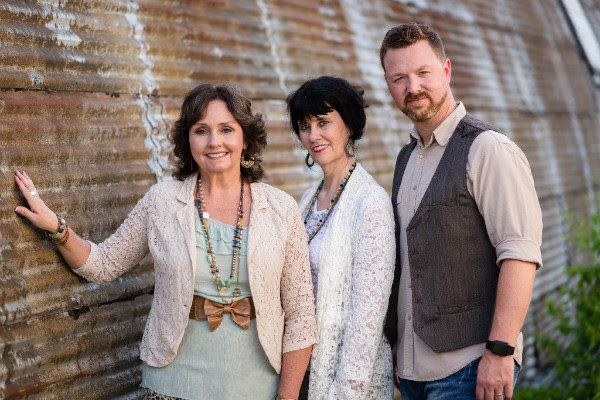 Nashville, TN (April 5, 2017) As summer approaches, Sacred Harmony is already warming up for a great year. The Tennessee based trio has announced several appearances that have been added to their schedule that will give fans of Gospel music a chance to get to know them even better. They will be appearing at Dollywood for their Fall Harvest Celebration and at the Singing In The Sun concert events in Myrtle Beach, South Carolina.  More stellar events are being finalized and will be announced soon.
Represented by Butler Music Group Management, Sacred Harmony released a breakout album last fall that featured a guest appearance by the legendaryFairfield Four. The album, Believe, has helped to showcase their special sound. Taking influences from Contemporary Christian, Black Gospel, and other genres has helped Sacred Harmony create their own, unique, Southern Gospel sound. Their first single off of this album, "Behind The Scenes," is playing nationwide.
Sacred Harmony starts off the excitement by appearing at Singing In The Sun April 24-29.  They are scheduled to appear at Dollywood on October 11 and12. Fans are encouraged to stay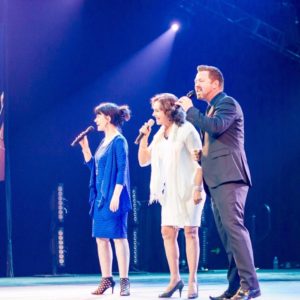 connected through their Facebook page and their website.
About Butler Music Group
Based in Nashville, Tennessee, Butler Music Group provides professional management and consulting services to Southern Gospel and Bluegrass artists including 
Three Bridges, Dunaways, Heaven's Mountain Band, Tammy Jones Robinette, Williamson's, Old Time Preachers Quartet, Sacred Harmony, and Coffmans. 
BMG subsidiary, Family Music Group, is the label and radio promotion division of BMG. Label artists include Dunaways, Williamsons, Old Time Preachers Qt and Jason Davidson.   Radio Promotion artists include Canton Junction, Hagees, Jimmy Fortune, Oak Ridge Boys, Booth Brothers, Larry Gatlin, and many others.
Les Butler has been actively involved in Southern Gospel Music for 39 years as a musician, producer, manager, former publisher of the Singing News, and as a nationally syndicated radio host. Butler started Butler Music Group in 1978, and purchased Family Music Group in 2003. He is a past March of Dimes AIR award, as well as winner of the Paul Heil Broadcasting Award in 2011. Butler's syndicated radio show, Les Butler and Friends, is heard across America and abroad. Butler's playing and production credits include Palmetto State Quartet, Joe Mullins and the Radio Ramblers, Fairfield Four, Steeles, Dunaways, Crabb Family, Easter Brothers, Marksmen Quartet, Earl Scruggs, Bowling Family, Jimmy Fortune, Marty Raybon, Larry Gatlin and many more. Butler's publishing companies are Hurry-Up Publishing/BMI and Hush Jean/ASCAP. He continues to host a daily Southern and Bluegrass Gospel video blog at southerngospel365.com.