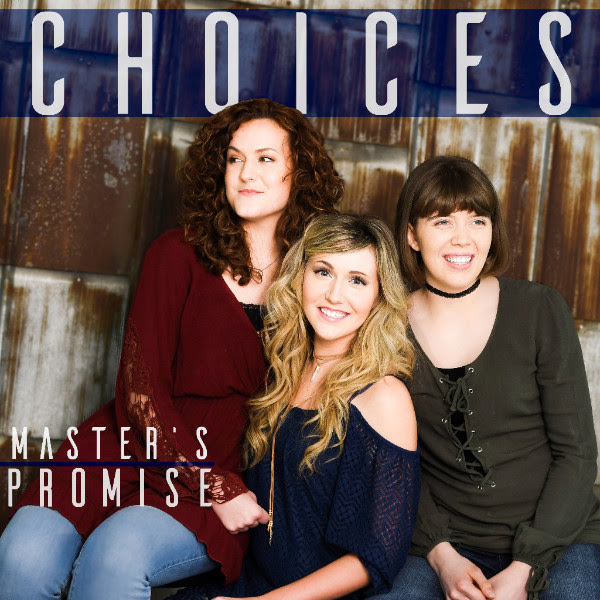 Nashville, TN  Breakout trio, Master's Promise, is excited about being nominated in the Top 10 for the Favorite New Artist award in the Singing News Fan Awards. The trio is comprised of sisters Rachel and Hannah Sancricca, and Katelyn Montgomery, and they have been touring for the last six years. In that time, Master's Promise has amassed a legion of fans across the nation. They have performed at the National Quartet Convention and other major Southern Gospel Events, including Dollywood.
The trio recently released a new project, Choices, with Butler Music Group. The album highlights why the group is turning heads. "These young ladies write, sing, and perform well beyond their years," stated Les Butler. Rachel Sancricca contributed not only as a singer to this album, but she also wrote most of the songs on the project. Rachel is quickly rising to the top of young songwriters, co-writing with many of the top writers in Southern Gospel.
Fans are encouraged to learn more about this talented trio through their website, www.masterspromise.com, or on their Facebook page. Voting is now ongoing for the Singing News Fan Awards.
Listen To Todays Gospel Music HERE