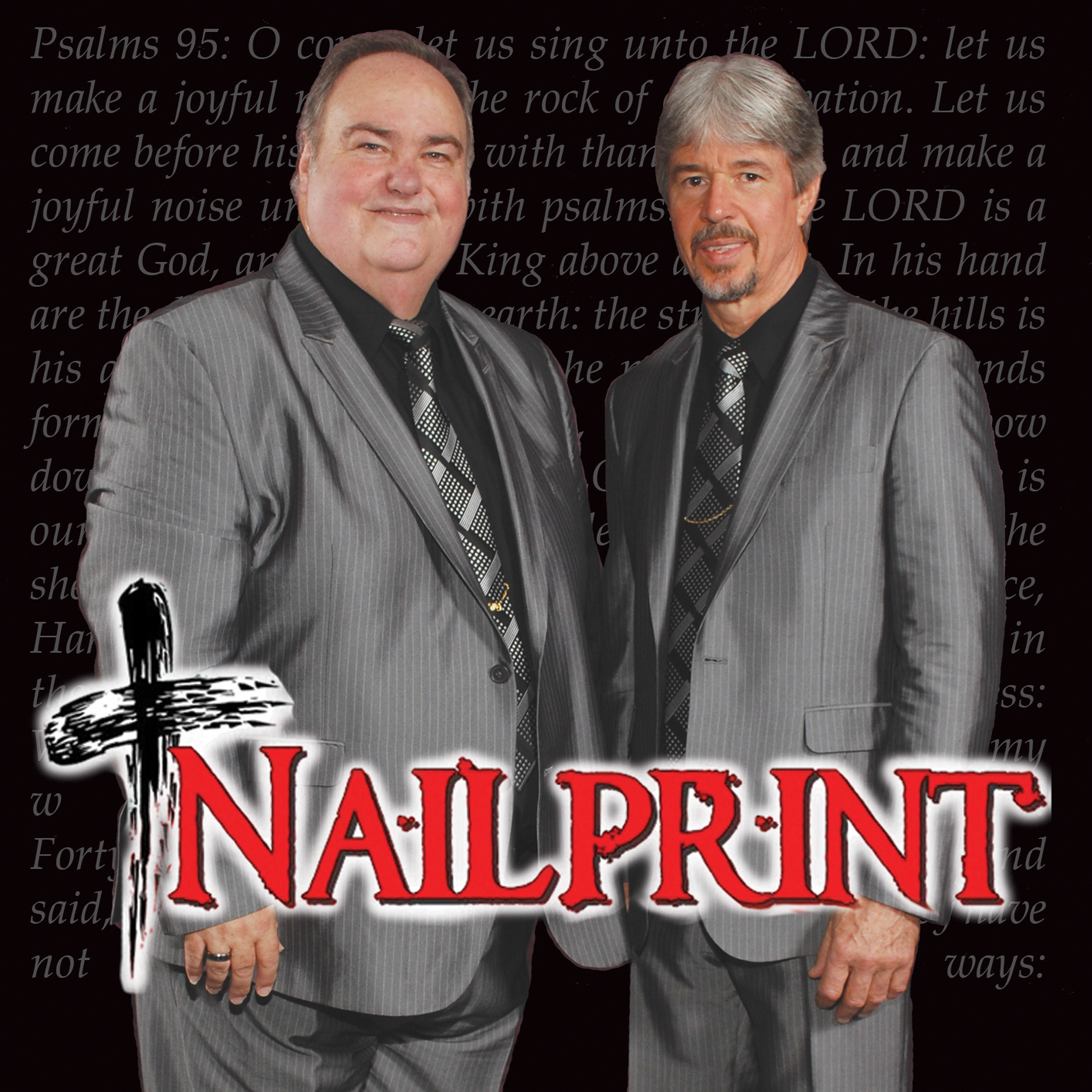 Newburgh, IN (April 3, 2017) — Â Artists Music Guild Heritage Award Nominee, "Nailprint" has released their debut song, "Broken Chains" to radio. The song shipped to radio on the Patterson Promotions Volume 25 compilation.
"We are so excited to release this song to radio, " said David East, Nailprint member. "We've received great response to the message of this song. Stop dragging those broken chains! I encourage everyone to call their local station and request Broken Chains."
Ken Patterson of Patterson Promotions said, "A great song, and a great group! We believe this song will go far and has the potential to be Nailprint's first Top 80."
"Broken Chains", was written by Nailprint members Paul Rigdon and David East and is featured on Nailprint's first recording project, "NAILPRINT", available at http://www.nailprint.net, Amazon, ITunes, Apple Music and Spotify. This project showcases a mixture of cover and original compositions featuring amazing melodies and anointed lyrics with the fiery playing the group is known for.
About Nailprint: Nailprint is a Gospel Music Duo made up of David East and Paul Rigdon, two entertaining ministers with a desire to win souls for God. Both David and Paul have received numerous awards and award nominations for their singing, songwriting, and instrumental performances. These two men will have your praise toes tapping in your worship shoes! You can learn more about Nailprint at: http://www.nailprint.net.
About Patterson Promotions: Patterson Promotions has been in the business of promoting gospel music for over six years. Owner and operator, Pauline Patterson is no stranger to this industry. Aside from singing southern and country gospel for most of her life, she has been on both sides of the table. First, as a DJ at WFSR in Harlan, KY and now as the promoter. Patterson Promotions has represented such groups as: The Wilbanks, Homeland Quartet, The Browders ,Porter Family ,The Hyssongs, Mike Upright, Heavens Highway and the list continues to grow. The Lord has blessed Pauline to help these groups and many more, to showcase their ministry to radio all across this nation. For that we say, "To God be the Glory!" You can learn more about Patterson Promotions at: http://www.pattersonpromotions.com
Listen To Gospel Music HERE