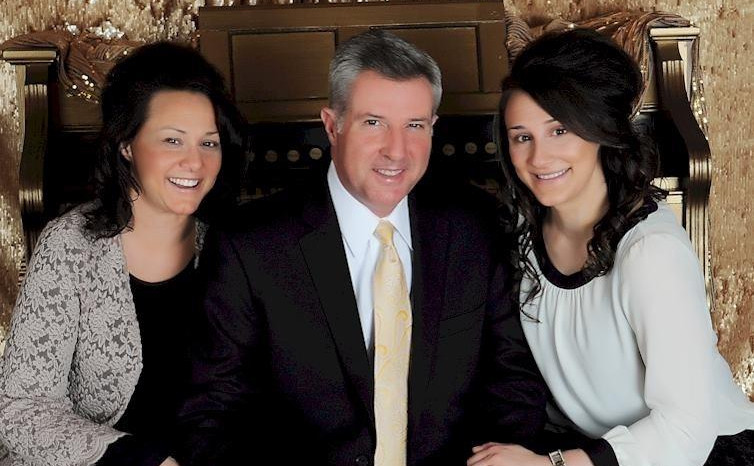 Nashville, TN (February 9, 2017) Butler Music Group is excited to announce that the Dunaways and Heaven's Mountain Band will be headed to Dallas, TX to record the popular television show, Gospel Music Showcase, hosted by Guy Penrod. The show airs on the Daystar network.
Over the last decade, the Dunaways have been known for their powerful songs such as "Didn't I Walk On Water" and "When There's No Hope, There Is Grace." Recently, they have had hits with songs such as "Church In The Kitchen" and "When My Tears Wash The Scars." Fans will be excited to learn more about this award-winning family as they perform many of their hit songs.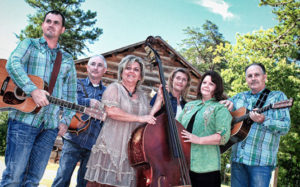 Joining the Dunaways that week in Dallas is Heaven's Mountain Band. The Alabama-based Bluegrass Gospel band is currently on a streak of four consecutive Singing News #1 songs. They have quickly become one of the most popular groups in Bluegrass Gospel, joining the ranks of the Primitive Quartet, Doyle Lawson & Quicksilver, and Issacs.
"I am excited for these two incredible groups to be part of Gospel Music Showcase. They are sure to be a hit with the viewers of the show. Viewers will not only enjoy their music but will most certainly be blessed by the ministry of these two families," stated Les Butler, Butler Music Group.
Stay connected with Butler Music Group at www.butlermusicgroup.com for the announcement of when these episodes will air. To follow the Dunaways and Heaven's Mountain Band, go to www.dunawaymusic.com and www.heavensmountainband.net.
About Butler Music Group
Based in Nashville, Tennessee, Butler Music Group provides professional management and consulting services to Southern Gospel and Bluegrass artists including Three Bridges, Dunaways, Heaven's Mountain Band, Tammy Jones Robinette, Williamson's, Old time Preachers Quartet, Sacred Harmony, and Coffmans.
BMG subsidiary, Family Music Group, is the label and radio promotion division of BMG. Label artists include Dunaways, Williamsons, Old Time Preachers Qt and Jason Davidson. Radio Promotion artists include Canton Junction, Hagees, Jimmy Fortune, Oak Ridge Boys, Booth Brothers, Larry Gatlin, and many others.
Les Butler has been actively involved in Southern Gospel Music for 39 years as a musician, producer, manager, former publisher of the Singing News, and as a nationally syndicated radio host. Butler started Butler Music Group in 1978, and purchased Family Music Group in 2003. He is a past March of Dimes AIR award, as well as winner of the Paul Heil Broadcasting Award in 2011. Butler's syndicated radio show, Les Butler and Friends, is heard across America and abroad. Butler's playing and production credits include Palmetto State Quartet, Joe Mullins and the Radio Ramblers, Fairfield Four, Steeles, Dunaways, Crabb Family, Easter Brothers, Marksmen Quartet, Earl Scruggs, Bowling Family, Jimmy Fortune, Marty Raybon, Larry Gatlin and many more. Butler's publishing companies are Hurry-Up Publishing/BMI and Hush Jean/ASCAP. He continues to host a daily Southern and Bluegrass Gospel video blog at southerngospel365.com.
For more Gospel music news click HERE.