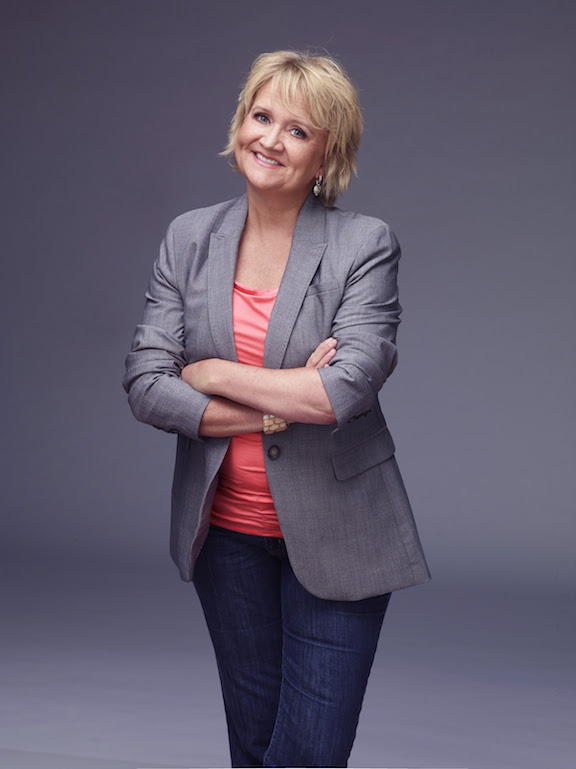 NASHVILLE, Tenn.—Following the DVD debut of her award-winning documentary "Laughing in the Dark" and a series of high-profile appearances this year, iconic comedian Chonda Pierce capped 2016 with her "Happily Laughter After" fall headline tour, which played to more than 150,000 people around the country.
With numerous sellouts, the tour hit 25 cities from September through November, including Los Angeles, Chicago, St. Louis, Denver, Phoenix and San Antonio, Texas. The uplifting evening of joy and laughter also featured special guest acclaimed singer/songwriter Karyn Williams.
Last year's one-night blockbuster theatre presentation, "Chonda Pierce: Laughing in the Dark" (Fathom Events and Fuseic Entertainment), released on DVD in April from Sony Pictures. The emotionally gripping documentary is a deeply personal glimpse into Pierce's life, chronicling a series of tragic circumstances, including the loss of her husband. Pierce's follow-up feature is currently in production, slated to hit theatres around the country next spring.
Among a string of high-profile appearances throughout the year, Pierce performed at Utah's Park City International Film Festival this summer, where "Laughing in the Dark" took home the inaugural event's Documentary Feature trophy. In addition, she honored longtime friend Mark Lowry at the ASCAP Christian Music Awards in September, helping present the Golden Note Award to the beloved comedian and singer/songwriter.
A stand-up comedian, television hostess, author and actress, Chonda Pierce has been making people laugh for more than two decades with her winning combination of fierce wit and southern charm. The Recording Industry Association of America's (RIAA) best-selling female comedian of all time, Pierce has six Platinum DVDs, three Gold DVDs and five Daytime Emmy® Award nominations to her credit and is ranked among Pollstar's top-selling live performers.
For further information, visit chonda.org
Hear Todays Gospel Music HERE