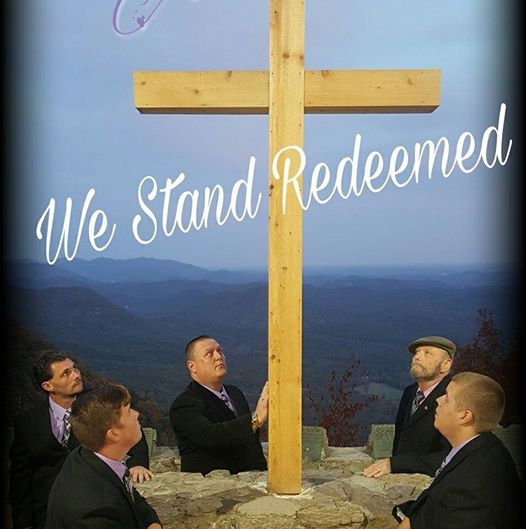 (Clinton, SC)– The Redeemers of Faith Quartet of Clinton, South Carolina have recently signed with AOK Records. "We are very excited and looking forward to all the great things to come," the Quartet reports. "Adam has treated us very well, and our signing feels more like a friendship than a contract." Their publicist, Andrew Brunet shares this about them: "These guys right here are the real deal, you will find no better guys than what you see right here. They live what they speak, and they speak what they live. We are so glad to be working with them."
The Redeemers of Faith Quartet have released their first radio single "Everybody Will Be Happy Over There," from their new album, We Stand Redeemed.
Redeemers of Faith is a new Southern Gospel quartet located in the heart of Clinton, SC. The members are: Marty Crain (lead), Billy Dickerson(baritone/lead), Randy Crain (baritone) , Devin Smith (tenor) , and David Anderson (bass) . Their mission is to bring the lost to Christ through the ministry of  word and song. They have recently performed alongside Richie McDonald (the lead singer of Lonestar), The Epps Family, Abishai and many others. The Quartet features tight harmony, with music that will have you clapping your hands and surrendering to God as you remember what He has done for you through the cross.
They would love to see you at one of their next tour stops:
December 11
–
10:30 AM
– Soule Chapel Church- Cross Hill, SC
January 8th
-12:00 to
2:00 PM
CD Release Party- Calvary Baptist Church- Ware Shoals, SC
January 8th
–
6:00 PM
– Cedar Wood Community Church- Hwy 72- Waterloo SC
They will also be making a special guest appearance at a Knight Family concert on Good
Friday
in 2017.