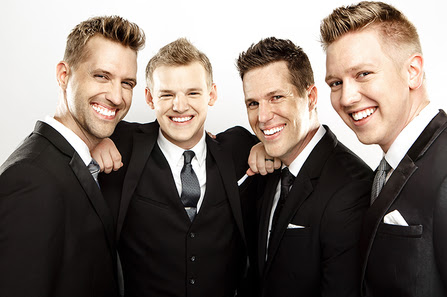 Vocal Group Tops Christian Favorites Kari Jobe, Natalie Grant, Lauren Daigle, For King & Country, and more.
Video Goes Viral with Over 22 MILLION Views On Facebook
Chickamauga, GA (December 2, 2016) – It's not every day a video gets over 22 million views on Facebook and sparks success at the top of the charts, but today is no ordinary day. "It's About The Cross," from The Ball Brothers project, Breakthrough, hit the #1 spot on the iTunes Christian & Gospel chart today – besting favorites Kari Jobe, Natalie Grant, Lauren Daigle, Chris Tomlin, For King & Country, among others.
"We knew this song was special when we first heard it, and we're humbled that God has used it in such a powerful way," comments Daniel Ball.
With the rise of anti-Christian views and terrorism concerns, this song has impacted and encouraged Christians around the world, reminding them to keep their eyes on the Cross – the symbol of freedom for the redeemed.
The Ball Brothers – Daniel, Andrew, Chad, and Matt – continue their Christmas with The Ball Brothers tour through the end of December 2016.
Connect with The Ball Brothers:
Twitter @theballbrothers
instagram @theballbrothers