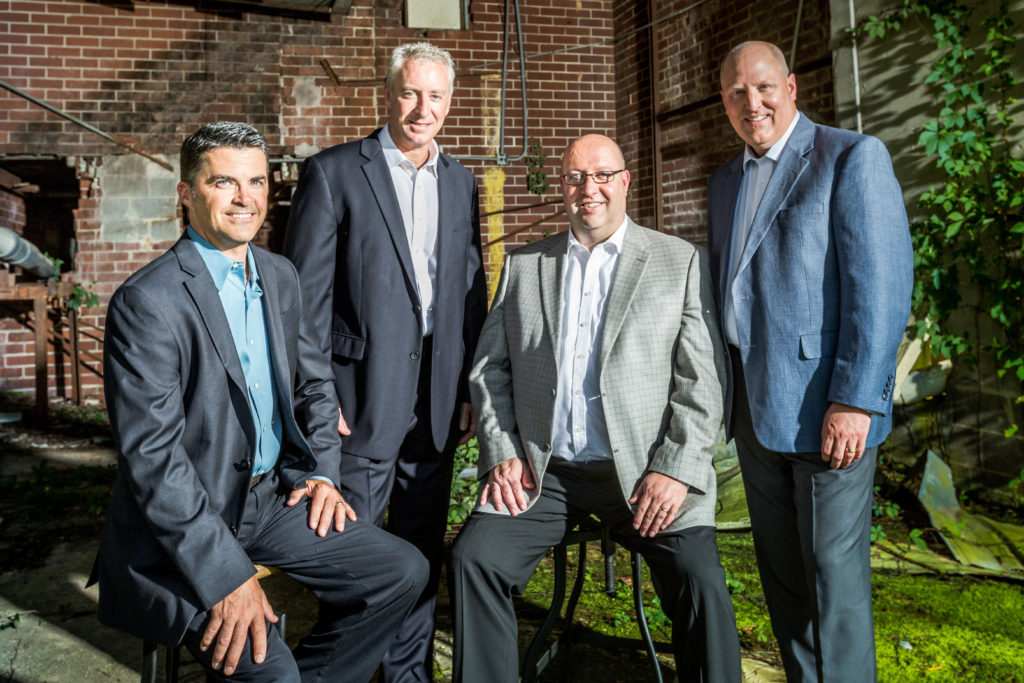 Song Garden Director Gus Gaches says "I've had my eye on The Sounds of Jericho for some time now.  They have a wonderful sound and I love their approach.  They are a true traditional quartet that can do it all.  From the smooth to the powerful, both on and off stage, these guys are the real deal."
Formed in 2011, the Sounds consist of members Stacy Bragg, Stephen Sigmon, Ken Thomas, and Matt Tyler.  The group travels the Southeast extensively and were a 2014 Singing News Top 10 New Traditional Quartet nominee.  They have made multiple appearances at Dollywoods Harvest Fest and will begin work on their 4th CD with Song Garden.
The Sounds of Jericho had this to say about joining Song Garden:
We are very excited about our new partnership with SongGarden.  We have known Gus Gaches and the Keffers for a long time, having worked with them in the past and we believe they are God's people, sent in God's time to enable us to grow and move into the next phase of our ministry.  We are privileged to join such an amazing group of artists at SongGarden and we look forward to many years of growth together.

Gus says "We are thrilled to make them a part of our family at Song Garden and we are excited about what the future holds for this group!
You can learn more about the group at their website or check them out on Facebook
About Song Garden
We at Song Garden Music Group believe that a group of people who share the same vision and goals, who choose to come together for a common purpose, who work and "plant" together, can then "grow" and "reap" together, and accomplish great things for the Kingdom.We are doing our best not to be the typical "label".  We are working together to build a community of artists who understand the value of helping each other and working together for a common goal.  Are you ready to enter the Garden?www.songgardenmusicgroup.com
For more Gospel music news click here.