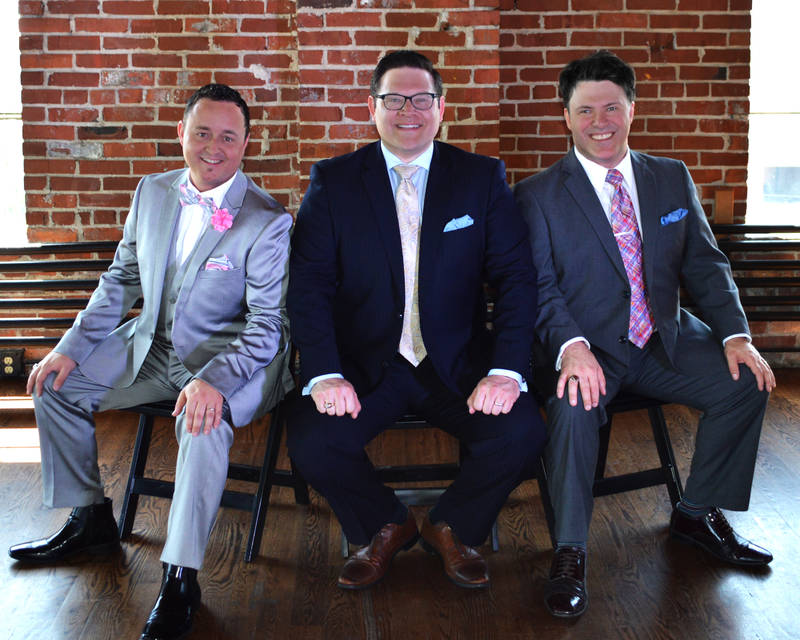 Nashville, TN (September 14, 2016) – Allegiance Trio announces that their single, "I Will Stand" is headed to the silver screen.  The song is featured as part of the "I Will Stand" movie to be premiered on September 19, 2016, near Nashville, TN.
"Never in history has there been a greater time to respect our nation.  "I Will Stand", completely reflects the commitment of Allegiance Trio to take our stand for Christ," said Kasey Kemp, spokesman of the group.
The new movie of the same name, "I Will Stand", offers to audiences that America is great.  "In a time where Christians are compromising to political correctness, the movie suggests that Christians must stand," said Pastor Ben Graham from Nashville who has produced the movie.
"I Will Stand", premier will be held on Monday, September 19, 2016, at the historic Gallatin Theater, 146 N. Water Ave., Gallatin, TN.  The evening is a black tie event scheduled to begin at 7:00 PM.  Tickets are available at 615-491-2073.
Allegiance Trio is comprised of three men who combine their voices for one purpose, to align themselves to honor God with one voice.  Along with Kemp, Jake Sammons sings baritone and writes much of their music.  Heath Pannell has joined the group as tenor.  Corey Lackey provides sound engineering and road management.
The acclaimed Wayne Haun skillfully produced the music for "I Will Stand".  The single is part of Allegiance Trio's newest project, It's Time To Sing.
For more information on Allegiance Trio visit their website here.
For more Gospel music news click here.