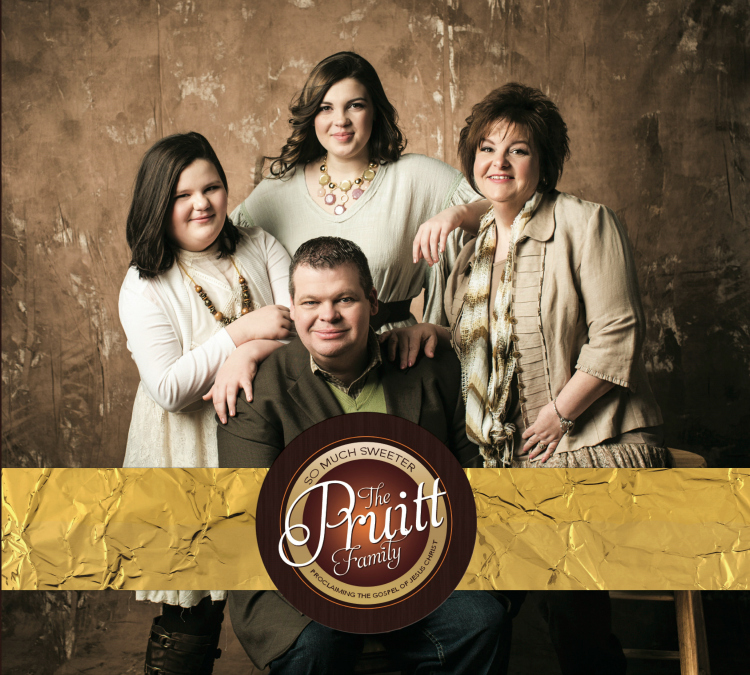 Jefferson, Georgia – Ever growing in popularity, The Pruitt Family, has recently released their first Lyric Video and it is available on YouTube.com. Always staying on the cutting edge, the Pruitt Family has joined the progressive thinking artist in Gospel Music with this new form of presenting the Gospel message.
"God's Appointed Time", their current radio single written by Matthew Browder, is a powerful song that creates a tremendous impact as the words come to life when you hear the song while words are exploding across the screen. There is something special about this form of video that is new to Southern Gospel Music.  Flashes of lightning throughout the video inspired by the empowering lyrics speaks about going through the storms of life
Tina Pruitt said "The words in this song are so stirring and inspiring. Every listener can relate somehow. Everybody goes through life's storms, and this is an awesome reminder that, in God's appointed time, each of us will come out with a better understanding, and greater testimony of God's love." continuing Tina commented "He'll give you a story, and He'll get the glory in God's Appointed Time."
Brooke Pruitt stated, "We wanted to make sure that the video clearly portrayed the strong message in this song, and I believe it does just that. From 'The waves bow down to His will,' to 'The radiant light will break through the gloom,' every line is illustrated perfectly throughout the entire video. I'm so happy we were able to bring these powerful lyrics to life! I hope you all enjoy our new video."
The new video produced by Sight of Canaan Productions can be viewed here: https://www.youtube.com/watch?v=A8XxWmHC5ds&feature=youtu.be.
Southern Gospel News HERE