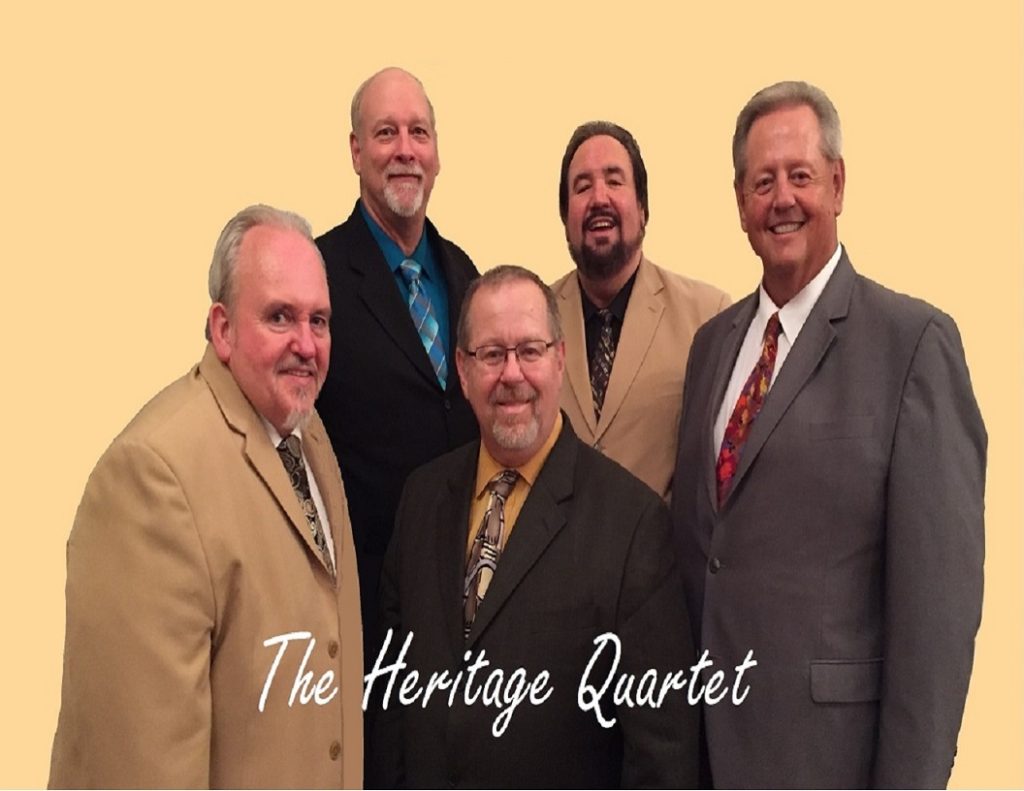 The Heritage Quartet welcomes a new lead singer that has been a friend to them for over 30 years and has performed on the same stage many times. Mike Call is no stranger to Southern Gospel music, as he has performed with several groups such as The Gospel Four Quartet, Southside Quartet, Spiritwind Trio, Caananland and The Bread of Life Quartet out of Monroe, NC.
When speaking with Mike Call about joining with the group, he shared "I totally love stepping on the stage with the Heritage Quartet as I know their hearts, their professionalism, and their passion to win souls for the kingdom."
Some of Mike's favorite songs to perform on stage with the group are: "I Feel Like Running", "If You Knew Him", "We Want America Back" and "Midnight Cry." He currently resides in Waxhaw, NC with his wife Terry, 4 children, and 6 grandchildren.
Heritage Quartet:
"First, we are a Southern Gospel Quartet from Lancaster, SC. We just celebrated eleven years in the Music Ministry proclaiming the love of God through song. If you look individually at our music and ministry background we have more than 75 years of combined experience in the ministry. We closely resemble the quartets of the old days with the low bass, high tenor and the smooth tight harmony in the middle. The thing we are most proud of is "The Ministry" that God has put together in a marvelous way. With most of our personnel having been members with The Kensmen at some point in time, we know what ministry is all about. Though we want to have the smooth quality quartet sound that you've become accustomed to, WE WILL put God first in all our ministry opportunities. Whether it's in church, concert hall, restaurants, or a convenience store there is nothing more fulfilling than sharing God's word in song. This is why it is so very important to us that, after visiting this site, we would like you to prayerfully consider us for your next music ministry event that you feel you might need a Southern Gospel Quartet. Even if you feel that we may not be what you're looking for at this time, please continue to remember us in prayer as we humble ourselves to the Will of God."
For more information on the Heritage Quartet click on their website here.
For more news on Gospel music click here.