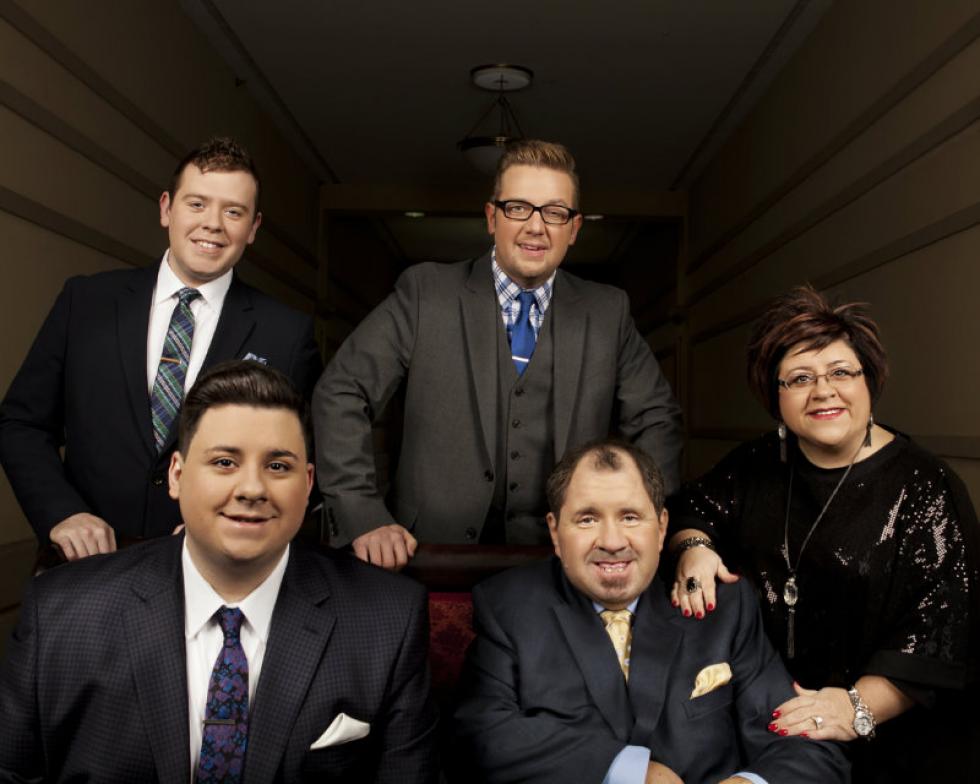 Nashville, TN (August 11, 2016) – The Gospel Music Association (GMA), host of the 47th Annual Dove Awards, has announced two nominations for The Perrys. The nominations include, Southern Gospel Artist of the Year and "Keep On" as Southern Gospel Song of the Year. "Keep On" is a single from The Perrys latest album, Sing. The theme of this year's Dove Awards program is Love.Amplified. The 2016 nominations were announced at a press conference held at Lipscomb University in Nashville, TN.
On behalf of The Perrys, award-winning alto, Libbi Perry Stuffle says, "We are so humbled and honored to be included in this years Dove Award nominations. This year marks 45 years for The Perrys". In referring to her husband, Libbi continued, "Tracy and I are so blessed and grateful for all the blessings God has sent our way. We are thankful to still be singing for Him!"
"Keep On" has impacted fans and friends alike with the message that no matter how bad the situation, we must "Keep On" with resilience and steadfastness. The song was produced by the brilliance of Wayne Haun, who also co-wrote the song with Joel Lindsey. The Perrys sing the song with true conviction through life's experiences.
While 45 years of Gospel singing is significant, this one for Tracy Stuffle is even more important. Following the enormous struggles that Tracy has overcome after a life altering series of debilitating strokes and other major medical complications, he is on stage smiling and singing to everyone's delight.
Having survived the biggest trial of their lives, the family stands together both in life and on stage along with son Jared Stuffle at bass, Andrew Goldman at lead and Troy Peach singing baritone. The Perrys have demonstrated the importance to "Keep On" while encouraging others for Christ.
The Perrys are artists recording under StowTown Records and distributed by Provident/Sony Distribution. For more information on The Perrys, visit perrysministries.com.
The awards ceremony is scheduled for October 11, 2016 at Lipscomb University. For more information on the 47th GMA Dove Awards, follow #GMADoveAwards. The program will be recorded for later broadcast.
For more Gospel music news click here.