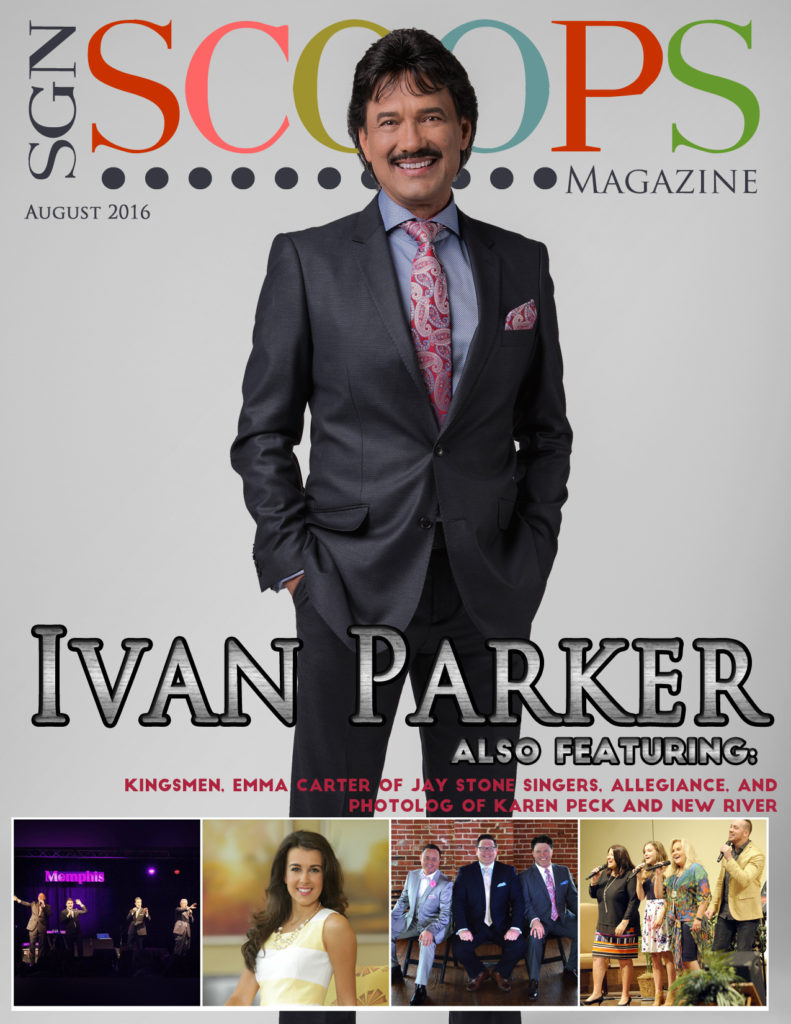 Welcome to the August edition of SGNScoops magazine. We hope you will take a moment to pour some cold iced tea, sit in the shade and read our publication from cover to cover. Rob Patz writes Publisher's Point at the beginning and I write the Editor's Last Word at the end. You don't want to miss it.
I don't have to tell you the name of our cover feature as his face and voice are legendary in Gospel music since the 1980's. Ivan Parker took a moment to talk with Craig Harris and you need to read their discussion. Of course, there are many more great features, including photologs of Tribute Quartet and Karen Peck and New River, interviews with the mighty Kingsmen Quartet, Allegiance, Scott Peek, James Marvell, Joel Lindsey, David Ingles and David Huntsinger.
Once more, our Gospel music ladies are bringing beauty and intelligence this month, so be sure to read about Emma Carter of the Jay Stone Singers and Reagan Griffin, daughter of Rodney Griffin. These are written by Erin Stevens and Fayth Lore respectively, two more ladies who sing but are taking up the pen as well for SGNScoops.
As the U.S. election looms, our monthly columnists give their views on politics and Jesus. Do not miss David Staton, Selena Day, Nathan Kistler and Dusty Wells. Of course we also bring you new CD reviews, event updates and the Top 100 countdown.
Thanks so much for reading SGNScoops and finding out what we think is important and newsworthy in Gospel music. Do you have ideas and comments for us? Please write to me at lorraine@sgnscoops.com . If you notice that our writers talk about a personal relationship with Jesus that you might not have, please also write to me. He is the reason for SGNScoops!
To read the August edition of SGNScoops click here.
To download the August edition of SGNScoops click here.