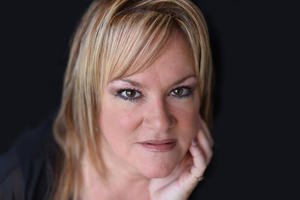 Meet Pamela Frazier, a Southern Gospel vocalist located in the heart of Mulberry, Florida. One thing you will find out through talking with her is that she has a servant's heart and loves the Lord. Some songs that she loves to perform are: "Holy Ground", "It Matters To The Master", "The Anchor Holds" and "The Blood Will Never Lose It's Power." When asked about the mission statement for her ministry, she says: "…that through her music, Christians may be encouraged and lost souls may find their way to Jesus."
Her album Beyond These Walls will be released on August 1st. It is her prayer that this project will reach all ages, and that each song would minister in a special way that would ignite a fresh and new fire in the hearts of God's people and ultimately bring some lost soul to the saving knowledge of our Lord and Savior Jesus Christ.
This album will be distributed by ACA and will be distributed digitally by iTunes. Be on the lookout for a new album that will bless your soul headed your way!
For more Gospel music news click here.