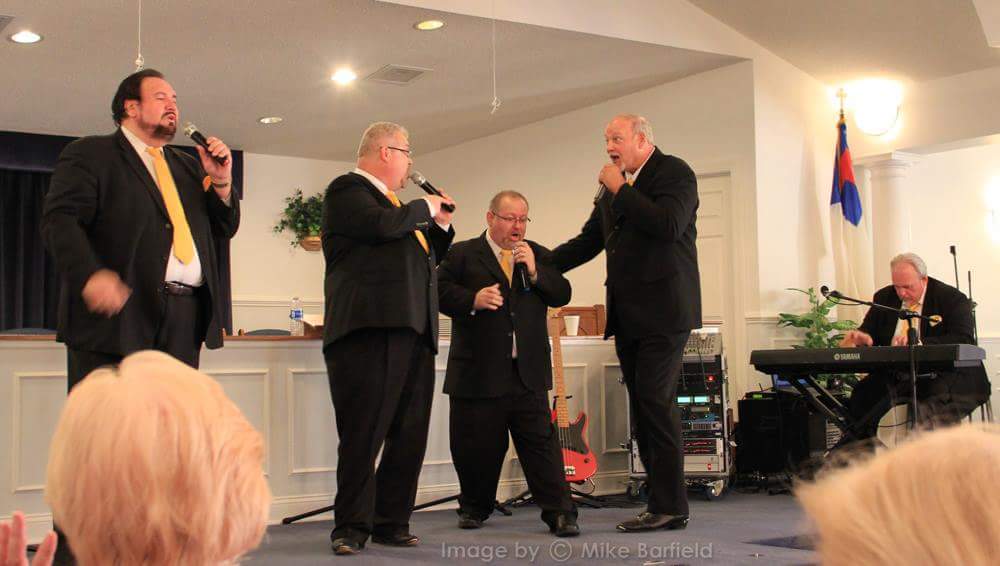 The Heritage Quartet, a well known group from Lancaster, SC, recently released their album "Hymns and Favorites", which fans are sure to fall in love with as it takes them back to some of their favorites from back in the day. You will find some of your favorites such as "Canaanland is Just In Sight", "He's All I Need" and "Wish You Were Here." You will find yourself clapping through most of the songs and then on songs such as "He's All I Need", "Carry Me Away", and "Wish You Were Here", you will find yourself shedding a tear as you are reminding of God's perfect grace and Jesus going to the cross.
On this album, you will find songs like "Wedding Music", which will immediately remind you of the wedding that is coming very soon for citizens who are born again and living upright, as we will be lifted up with the perfect spotless bride, and that being Jesus Christ. This album also holds a special place to the group as it features their late bass singer, Glen Totherow. One song that will mean a lot to fans is the accapella version of "Amazing Grace", we all know this song by heart and it brings tears to my eyes listening to it as I am reminded of Jesus going to the cross so that we may have life and life more abundantly.
You can find this album available on their website http://www.theheritagequartet.com. For booking inquiries, please give Spirit Promotions a call at (803-374)-4069 or (470)-728-1972
For more Gospel music news, click here.