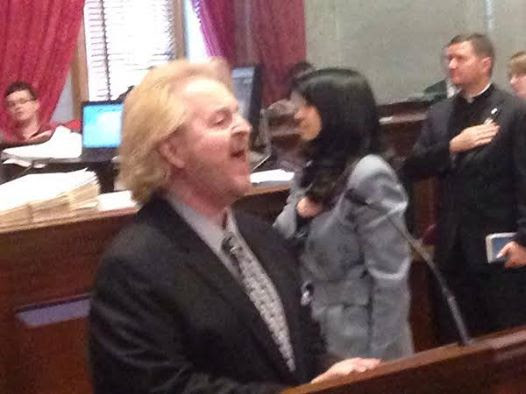 On March 21, 2016, Rick Alan King performed the National Anthem in front of the Tennessee House of Representatives. When asked about the performance, Rick shared this: "Well, it was rather un-nerving, yet comfortable, with all the beauty of the state capitol building, pomp and circumstance along with the security and formality,but I was so honored to be asked to do this from Tennessee State Representative and friend, Courtney Rogers. I also met many new friends such as state representatives, the speaker of the house and many others."
When asked what it meant to perform the National Anthem, Rick said that it meant more than he could express. "To be asked first off, was a dream come true and to sing the National Anthem for America was an honor and blessing beyond compare. America is in sad shape and we are failing quickly, but we are still so blessed and we need to still thank God every day for our freedoms and pray harder than ever before."
Rick Alan King is located in Goodlettsville, Tennessee. He has performed with many artists such as Jimmy Swaggart, The Hemphills, Troy and Katy Peach.
For more information about Rick, you can visit his website, http://www.rickalanking.com and give him a call for your booking inquiries at (615)- 855-1184
For more Southern Gospel News click here.