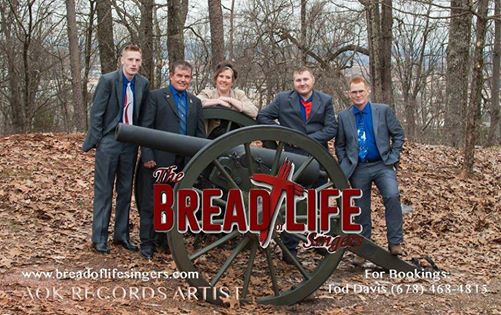 Meet The Bread of Life Gospel Singers, which consists of Tod Davis (husband), his wife Jennifer Davis, their two boys Christopher and Ryan, and family friend Kenny Henson. Through listening to their music, you can feel the presence of the Lord enter into the room and you will begin to drop to your knees giving thanks to the King of Kings and the Lord of Lords. When speaking to Tod about what ministry meant to him, he shared: "Ministry means something entirely special to me, it's about working for Jesus and sharing about what He has done for us through the cross."
One of the ministry opportunities that Bread of Life Gospel present to their fellow brothers and sisters in Christ is their 24-hour prayer line. You can call in your request and they would be more than happy to pray with you over the telephone about your need as you are reminded of James 5:14, which quotes "Is there any sick among you; let them call upon the elders of the church and anoint them with oil." Bread of Life Gospel Singers have one goal throughout the calling of ministry and that is to see souls saved and healings take place. You can reach the prayer line by calling: (678)- 468-4815.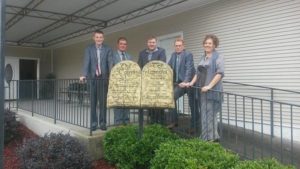 The Bread of Life Singers would love to meet you at one of their tour stops:
May 27– Jubilee In The Breaks- Breaks, VA
May 29– Betsy Layne New Day Annointing Worship Center- Betsy Lane, KY
June 3– New Beginnings Baptist Church- Villanow, GA
June 4– Jackson County Jr. Fairgrounds- Cottageville, VA
June 11– Cowpen Freewill Baptist Church- Pikesville, KY
You can find out more information about The Bread of Life Gospel Singers via their website: http://www.thebreadoflifesingers.com
Find more Southern Gospel news here.