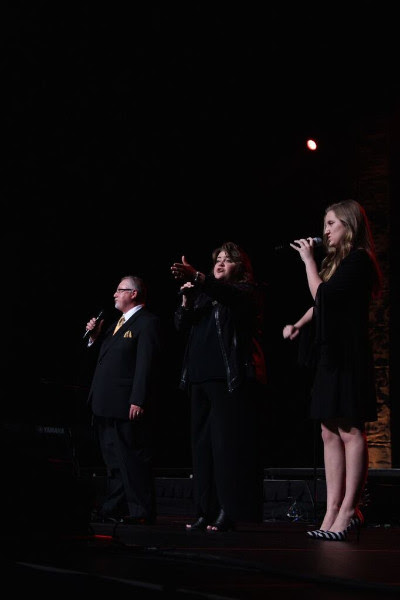 Nashville, TN – Each year, the Singing In The Sun concert series promises to showcase some of the best artists in Gospel music. In addition to the nightly all-star artist lineup fans are introduced to some of the best new talent in Southern Gospel Music.  This year, Butler Music Group/Dawn artists, the Coffmans shined all week in Myrtle Beach.
The Kentucky based family group performed on the Wednesday afternoon showcase and were selected for the second year in a row to perform on the mainstage that night. "It was an honor to get to sing that night. It's an incredible event and most importantly; 67 people were saved that week," stated Louis Coffman.
Canaan Coffman served as the unofficial reporter for Singing In The Sun, providing daily behind the scenes interviews with many of the top performing artists.  Her videos were shared each day via the groups Facebook page. Her interviews included the Martins, Karen Peck, Susan Whisnant, David Sutton, Jeremy Peace, the Browders and more. "The coverage of the event that Canaan provided was great but watching her was even better. It's obvious that her personality is a big part of why people are quickly becoming fans of the Coffmans. She did a great job," added Matt Felts, General Manager of Butler Music Group.
The Coffmans last single to radio, "This Blood" climbed into the Singing News Top 30 weekly chart and their current single, "I Still Do" has already shown signs of being another hit. Fans can watch Canaan's interviews from Singing In The Sun by going to the Coffmans Facebook page at https://www.facebook.com/The-Coffmans-162633933861581/?fref=ts.
Find More Southern Gospel News HERE