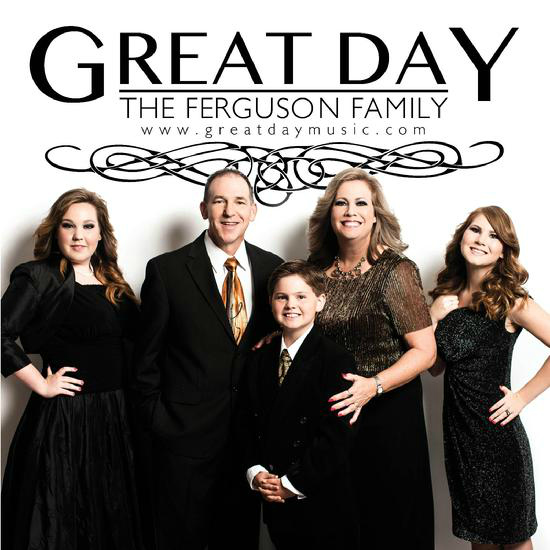 Tavares, Florida – Gospel artist Great Day has signed an agreement with AG Publicity to help get their name to a larger arena of people who appreciate Gospel Music.
Great Day consists of Bill and Brenda Ferguson with children Lisa Ann, Sara Lynn and Steven Ferguson, all members of the Ferguson family. Their hope is that their ministry will not only reach the lost who do not know Jesus, but that it will also encourage those who are struggling, uplift those who are down, and create a joyful heart in all those they encounter. The Ferguson Family is a home that believes in serving God.
In addition to the close family harmonies you will hear as Great Day sings together, Lisa Ann is in the process of completing her first solo project. Jeff Stice will be producing this effort and had this to say about Lisa Ann's abilities, "One of my favorite things to do is work with young talent. 21 year old Lisa Ferguson sings with her family. They're called GREAT DAY. She's working on her first solo project … I can't wait for this project to be heard. She's wonderful and one of the finest voices in all of Gospel Music today. It's an honor to work with this kind of talent and produce this young lady's project."
To learn more about Great Day you can go to www.greatdaymusic.com or the group's Facebook at www.facebook.com/Great-Day.
For booking information, contact Bill Ferguson at 407-733-6165 or E-mail them at bookinginfo@greatdaygospel.com.
Find Southern Gospel News HERE