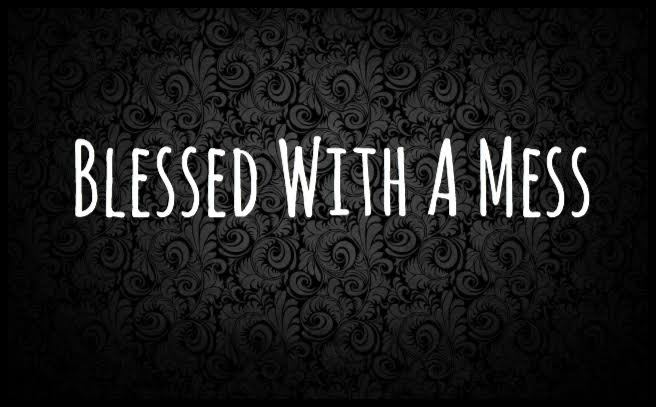 From B:
For the last few years, Yvonne and I have been able to share our ministry (Rescue Me Ministries) in churches during Soul'd Out's vacation. We are blessed to join church services as well as perform Christmas concerts.
We have met so many wonderful people as well as renewed friendships.
We've also spoken with and prayed for people who were broken. Folks who have faced the loss of a loved one, job, marriage and some who served in ministry that were just tired.
See, life is hard. But God is faithful.
We can't pretend to know WHY things have happened. We shouldn't expect people just to "get up and get over it." Sometimes, all we can do is just listen.
Romans 8:28 "We know that in all things God works for the good of those who love him, who have been called according to his purpose."
How can THAT be? God can take our mess and make it His message. He can take a circumstance that "doesn't look good on paper", and glorify Himself.
We can trust His strength. We can lean on God to help us through our dark days.
We can trust His sovereignty. God sees our past, present and future. He knows our beginning and end.
We can trust His Son. God in flesh; Jesus Christ, came that we might experience direct fellowship with God. In Christ there is Hope.
From Y:
This Christmas season seemed unusually difficult for many people we came in contact with during our Christmas Tour; at work, at the salon or just about any discussion we heard or overheard. There seemed to be heartache from every possible angle. We learned of illness, death, broken marriages, loneliness , abandonment – the list could continue. There are a couple instances, I found myself feeling guilty. Guilty because The Lord has been so good to our family this year and knowing what the pain feels like when you're walking through a valley. The valley's will come whether it's Christmas, New Year's, birthdays, graduations or any exciting life event. Valley's of difficulty do not show consideration to such things. They do not discriminate.
Sitting in the front pew one Sunday morning, they were speaking prayer requests. My heart hurt. In our Service this year, we share some of our granddaughter, Charlotte's , testimony. The message seemed inappropriate that morning because a family in the congregation had just lost a newborn during delivery. I was numb. I talked to myself telling myself to listen and not make a quick decision on whether to change our program or whether to leave it as it is. I just quieted my mind and my spirit. Then I just felt like we needed to continue because people need HOPE.
We did continue with the program as planned. People needing hope was exactly what every person in each seat needed and wanted. They thanked us, shared their stories with us and encouraged us as much as we encouraged them.
Our journey is meant to be shared. Your journey is meant to be shared. The mountains, the valleys, the glimpses of sunshine, the dark nights, the tears of pain & of joy and above all of these -the miracles. To a world searching for relief and searching for hope, your journey may provide just enough encouragement to inspire them to push through. Even better, may inspire them to seek and find the one and only God that can provide a constant source of strength and peace they need.
From Both:
What situation are you facing now? God is NOT asking you to understand, He simply asks you to TRUST Him. He won't leave you.
Deuteronomy 31:6
"Be strong and courageous. Do not be afraid or terrified because of them, for the LORD your God goes with you; he will never leave you nor forsake you."
Are you praising God or questioning God?
Instead of asking "Why, God?" Maybe ask "God, what are you trying to teach me?"
Psalm 34:17 "When the righteous cry for help, the LORD hears and delivers them out of all their troubles."
Psalms 42:5 "Why are you cast down, O my soul, and why are you in turmoil within me? Hope in God; for I shall again praise him, my salvation."
Take two minutes and think about if you have a time in your life that (at the time) seemed hopeless. A situation you could think nothing good can come from the situation or the mess you'd gotten yourself in. Has God taken that situation and turned it into a testimony for you? Do you talk about it? Do you share it? One of the most inspiring things was that at every performance this year was that folks felt compelled to tell us their story. It was amazing to see the light in their eyes as they recalled what God has done in their lives. You have a story to tell….
Bryan and Yvonne Hutson
Rescue Me Ministries 2016