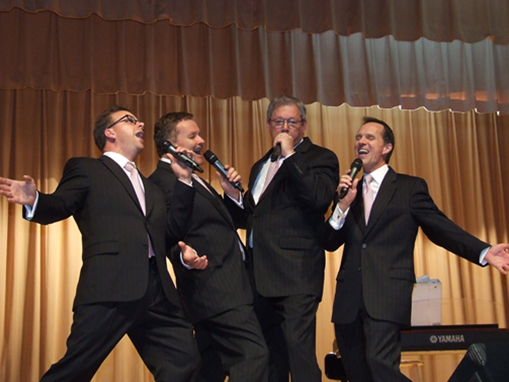 The stage was set with sound. My Japanese Orchestra was set up and ready to make music. I had changed clothes to look more presentable for my music delivery, when I slipped into the side door and took a seat behind a couple near the front of the auditorium.
As concert time was approaching, I overheard their conversation. The Ms. turned to her husband and said. "This year don't go and get me anything for Christmas. I don't need clothes, jewelry, shoes or anything like that. Don't need anything for the house. So just don't go hunting!" The Mr. turned back to his wife and said, "But honey I want to show you how much I love you! I gotta get you something."
Their conversation went on for a couple of minutes, back and forth. Looking a bit dejected the Mr. said "are you sure there is nothing you want?" The Ms. was quiet for a moment. She leaned into him and said…YOU! He chuckled and then the Ms. said, "You brought me here tonight. You know how much I love gospel music!"
A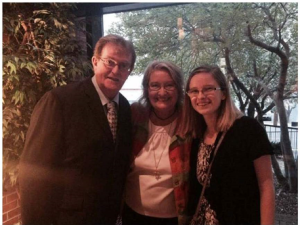 s the concert started I could tell she was enjoying every minute. The Ms. sang with the first group and then with me. She never missed a beat. At intermission, they came to my merchandise table. As we were talking it came out how much they traveled to hear their favorite gospel groups. Their travels included Myrtle Beach, Pigeon Forge, NQC, GOGR and several Gaither concerts each year.
As we talked it came about the older groups in gospel music. I mentioned to them about a convention of gospel music enthusiasts that have a convention in Nashville, TN. The group is the Facebook group-WE LOVE OUR SOUTHERN GOSPEL MUSIC HISTORY. It's a two day event and features some historic artists that still brings excitement to the stage.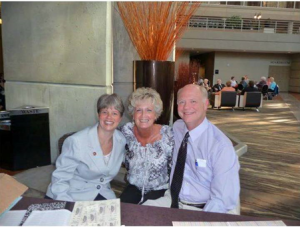 As the night closed, Mr. slipped by me and said, "Thanks for the perfect gift a Nashville Getaway with gospel music. The wife will love it! See you in Nashville if not before!"
The WE LOVE OUR SOUTHERN GOSPEL MUSIC HISTORY GROUP (WLOSGMH) is a Facebook community that evolved as like-minded people saw a need to tell the history, to share photos, those "you should have been there" stories, facts, collectibles, memorabilia and more importantly teach the history of southern gospel music. There is some good debate on talents and contributions as the group covers the full spectrum of southern gospel music from artists to promoters, songwriters with radio and TV programming personalities.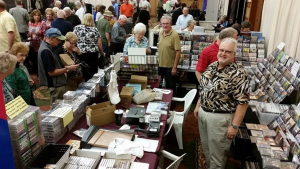 In two and a half years over 36,000 gospel music fans have joined this history community. Much of the history comes from personal experiences and relationships of group members. Yet under the guidance of WLOSGMH Facebook administrators Harold Timmons, Ann Downing, John Crenshaw and Hannah Kennedy the group remains focused on history, sharing of music, photos and history. With constant care, the page remains focused to the vision of providing a place to share and keep the history alive.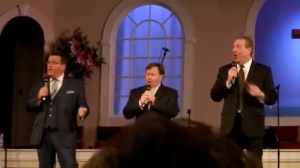 The 2016 WLOSGMH Convention will feature the performing talents of the Blackwood Brothers, Pine Ridge Boys, Dove Brothers, The Downings, Sheltons, Collector's Quartet, Administrators Quartet, Jeff Stice, Harold Timmons, Ann Downing, John Crenshaw, Hannah Kennedy, Jim Black and the Concords with Gary Timbs, Charlie Griffin, Rita Spillers and a few more surprise artists over the two day convention.
The Holiday Inn Nashville Airport serves as convention headquarters. Lodging, food, merchandise area, convention gathering rooms and lots of music friends will meet March 21 and 22, 2016 to create new memories and share in their loved southern gospel history and music.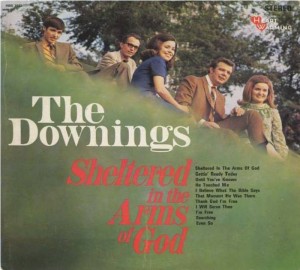 The 2 days schedule of WLOSGMH events includes evening banquet, 2 live concerts, sing-a-long, Q and A session, Meet the Admins/ Artists, lunch, personal shopping time for collectibles, memorabilia, sharing of "Let me tell you how it was" stories with just good plain fun and fellowship. Plus lots more.


So this year if you are looking for the perfect out of the box gift that will delight and keep you clapping your hands, pattin' your feet while creating new memories surrounded by gospel music history and legends, then give the Nashville getaway to the WLOSGMH Convention March 21-22, 2016.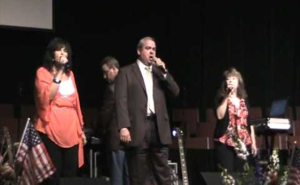 Holiday discounts are now available through December 31 on accommodations and event packages. For more information visit http://gospelgallery.com/WLOSGMH2016.htm or on the groups Facebook page www.facebook.com/groups/sgmhistory. Phone 615-885-8000 for more information as well.