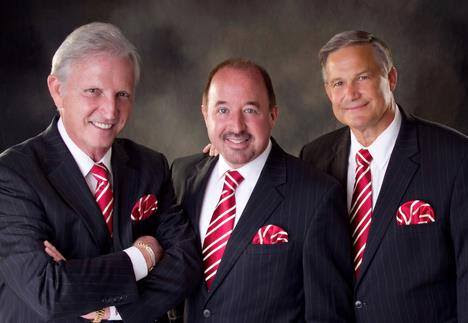 Trio Added to NQC 2016 Main Stage Performance Schedule
The Guardians brand new single, "Shoutin' Sounds," has made an impressive debut on the Singing News Top 80 Chart. The upbeat and encouraging song is delighting radio listeners and programmers alike and debuts on the December Singing News Top 80 Chart at #20.
The song, promoted by Heritage Communications' Jeff O'Neal, is the second single from the project, Let My Heart Sing, produced by the late Lari Goss.
The popularity of this talented trio is continuing to rise as Dean, John Darin and Neil make friends all across the country. This week it was announced that NQC has added The Guardians to their main stage appearance schedule for 2016's event in Pigeon Forge, TN. Clearly, gospel music lovers are taking notice of the trio.
For More Southern Gospel News Go
Here