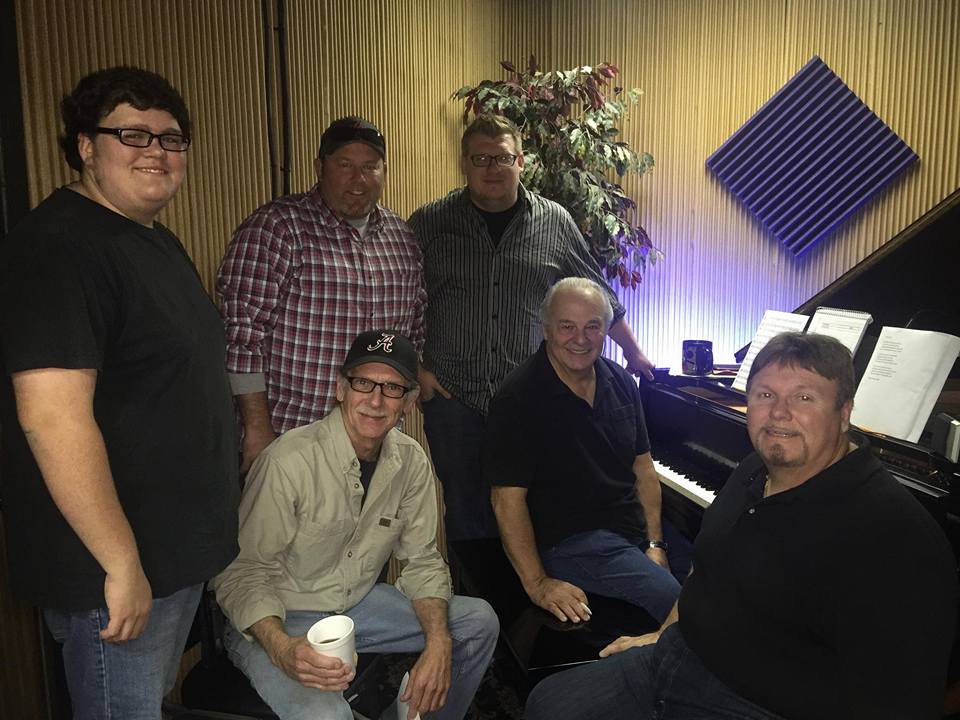 Ok folks here it is!!!! We are excited to share this with each one of you. We are thankful for John Jr Mathis and his staff at Mansion Entertainment for all their hard work and dedication to Perkins Revival…..
Perkins Revival is Ricky C. Perkins
– Tenor, Donnie Marr – Lead, Trey Marr – Baritone, and Johny Washburn – Bass
The Newly formed Perkins Revival in the studio with Producer Tony Griffith and arranger Nick Bruno working on the debut project "Our Time" set for release in January 2016!!
Find More Southern Gospel News At SGNScoops.com