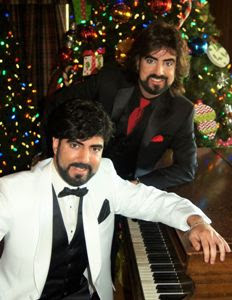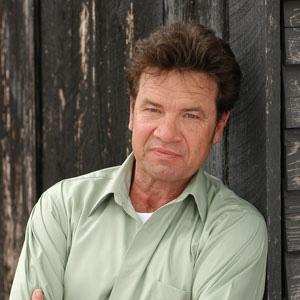 YORKVILLE, Ohio, Nov. 4, 2015 /
Christian Newswire
/ — The internationally known Chrisagis Brothers will be traveling to Charlotte, North Carolina, for the Artists Music Guild "Heritage Awards," on 
November 14th
. The Chrisagis Brothers have been nominated for FOUR awards in the following categories: Best Duo of Year, Best Group, Best Album, and Male Vocalists.The brothers also just finished a new CD project. Their Christmas CD, "I Believe In Christmas," will be released at the end of November. This CD is in the tradition of the old Christmas records with songs that will inspire and a few romantic tunes. The CD has three guest singers: Angela Primm from the Bill Gaither's Homecoming, Trae Edwards who has also been on the Gaither Homecoming Series,  and Kristina Wrenn Croker. The songs include: "Go Tell It on the Mountain," "Sing and Shout," 'Only Always," "Wake Up On Christmas," "Wise Men Still Seek Him," "Shepherd's Prayer," and "Lord, Let This Be a White Christmas," along with many others.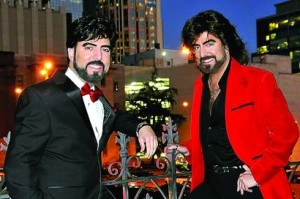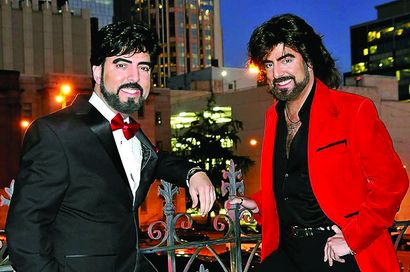 The CD will be a favorite to all Chrisagis Brothers supporters. They will also be touring with the new CD to Charlotte, N.C., Augusta, S.C., and throughout the Ohio and West Virginia areas.
On December 5th, the brothers will work with five-time Grammy Award winner and tons of Dove Awards winner, Russ Taff, a true legend in Christian Music. The concert will include Russ, Angela Primm and the Chrisagis Brothers at Ohio Valley Christian Center, in Wheeling, WV. Angela will sing with Shawn Chrisagis, "Only Always," from new CD,while Brian Chrisagis will sing a duet with his childhood ido, Russ Taff. The following week the Brothers will work on three concerts with a pioneer and legend in Christian Music, Nancy Honeytree. For more info log onto: chrisagisbrothersministries.org.
For more artist news and the latest SGN Scoops digital magazine, click on to the
SGN Scoops main page
.