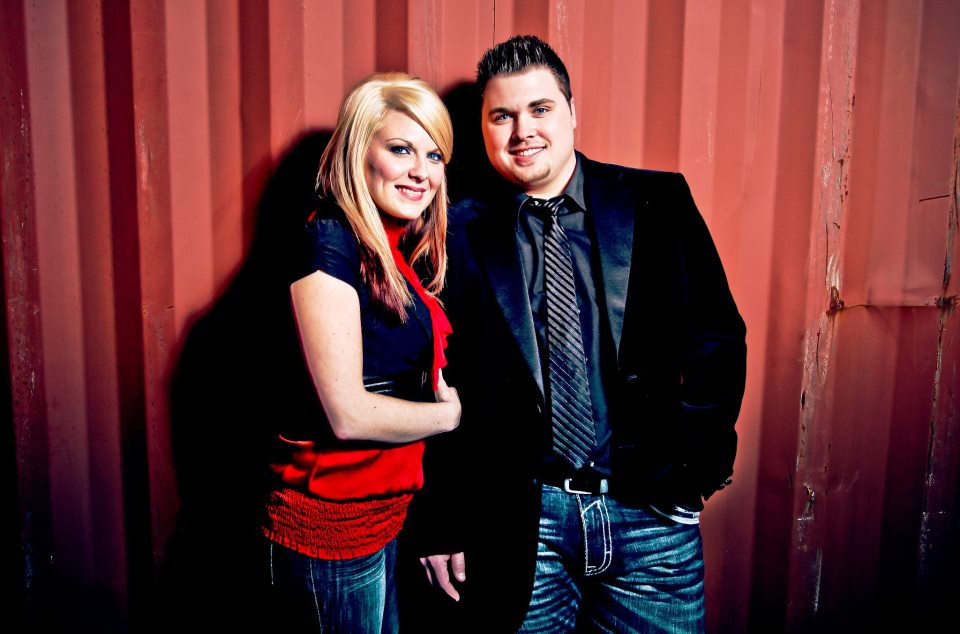 By Rob Patz
Freedom's Crossing is a great example of how America's youth are touching their world with their talents, passion and faith. Adam and Rebecca Reynolds met at a church event that would change their lives forever. Now a dynamic and polished Southern Gospel duo, this couple travels many miles bringing their original music and message of the love of Jesus to audiences across the Nation. They are even developing into a trio with the addition of their young daughter Jeslynn who is learning harmony.
Freedom's Crossing has just released a new album and a new radio single, and with their excitement and sincerity, I knew they were artists that I needed to introduce to our SGN Scoops readers. Keep reading to find out what America wants to know about Freedom's Crossing…
Rob: Your bio says you met at a church event. How exactly did you meet and what did each of you think when you saw the other one?
Adam: We actually met at a church state convention in Roanoke, Virginia, when we were 15 years old. Up until we met and eventually got married, Rebecca traveled basically all of her life with her family group, The Duncans, out of Cleveland, Tennessee. Her family was ministering on stage at our convention and I was sitting with my papa on the third row. My first initial thought of Rebecca was, wow, this girl is beautiful! Then, my ear starting listening even closer to her and I thought to myself, wow, this girl can sing! Knowing I had to meet her, I actually made my way backstage through security and met her for the first time as they walked off of the stage. To me, it was love at first sight. To Rebecca, it took a little more convincing. However, it wasn't long after until we knew that we were born to be together.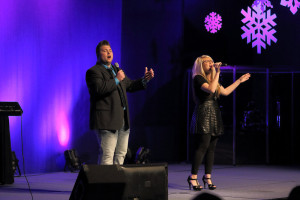 Rob: Please tell us about your backgrounds in music and how you started singing.
 
Adam: I sang a year or so in the school choir, but I always had music in my blood. My dad used to travel years ago with a group called Praise Him. My poppy, which is my mom's dad, traveled in a bluegrass band called The Country Hicks. So music has always run deep in my veins, but I never really had a lot of experience singing in front of people until Rebecca and I met. After we met, I started singing with Rebecca's family group.
Rebecca: From birth, I was raised on a bus traveling with my family, who at that time was known as The Gospel Carriers. The group included my dad, mother and uncle. I remember sitting on the front row with my sister and cousins while our parents ministered, always knowing to be good while they were on stage or we would get the eye from mom and dad. At age three, I began singing on stage with my sister and my two cousins, whose ages ranged from three to six. One song in particular that will always stick out in my mind was "We are God's Little People" by The Perrys. We had a lot of fun with that one! As we all got older, God began shifting the ministry into two separate family ministries. My uncle began singing with his wife and children and my parents began singing with my sister and I. At that time, we began traveling as The Duncans and felt God calling us into full time ministry. We traveled for about 10 years together and then a few years after I met my amazing husband, God then called us into full time ministry as well, now known as Freedom's Crossing. I'm so thankful to have been raised not only in Gospel music, but surrounded by ministry. My heart and passion has always been to sing and serve God and most importantly, to win souls for the Lord!
 
Rob: Do you take others along with you when you are on the road? Do you have any live music?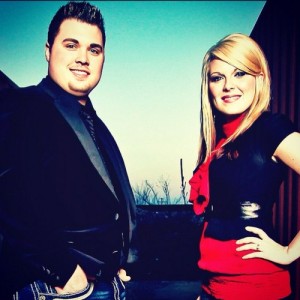 Adam: Yes, we take our little girl Jeslynn with us, who is six years old. We'll never forget when she was three years old, we were in our car listening and practicing to some new songs and all of a sudden, we heard a third harmony jump in and we were shocked to say the least when we realized it was coming from our little girl! At that time, Jeslynn began singing a couple of songs with us and is still singing with us today. It's amazing to see how God is already using her at such a young age. Currently we do not have a live band. Although, I know we would prefer having a live band if we had the choice and finances to do that. It's just a different live element and makes it a lot easier knowing that wherever the Holy Spirit leads, there is a band and music behind you. However, we do have a piano player that travels with us on select dates when he is available. Other than that, we sing off of our music tracks, which have served us very well.
Rob: Where are your favorite places to shop?
Adam: I don't normally find shopping the best of hobbies, but when we do shop I tend to shop at places like Buckle for my jeans, Macy's, Marshalls, and any Under Armor and Nike outlets that we pass on the road.
Rebecca: On any normal day when I'm not pregnant, I love places like Buckle, Belk and finding Victoria Secret jump suits to travel in. Also, I am what my husband and family like to call a professional Goodwill shopper! It is so much fun going to Goodwill and seeing how many hidden treasures I can find on any given day.
Rob: What is your favorite hobby?
Adam: Spending time together with our family is always top priority, but hands down put me in the woods hunting or playing any kind of sport and I'm in heaven on earth!
Rebecca: Spending time together as a family is always at the very top for me as well, but I have to say that if going shopping would be considered a hobby, it would be mine!
Rob: What is your current album and radio release?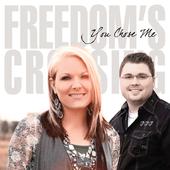 Rebecca: Our most current album that is available is called You Chose Me. We were honored to work with and record at Oak Tree Studios in Hendersonville, TN. Grammy and Dove award winning producers Paul and Tre' Corley really helped us make this album unique by bringing our original songs to life! We had an idea about how things would turn out, but they far exceeded our thoughts and expectations. We are hearing daily testimonies about how our songs are affecting and changing peoples' lives. Currently, our radio release is actually the title track from the record which is a song called, "You Chose Me." That song is written by Adam and came from a prayer that he prayed one night before going to bed. Little did we know that a song from that prayer would be such a powerful song and bring many hearts to the saving knowledge of Jesus!
Rob: What is your favorite song to sing in concert and why?
Adam: I would have to say that one of my favorite songs to sing in concert would be, "I'd Rather Have Jesus." That song sums up my whole life and reason for doing what we do. I have tried a lot of things in my lifetime, but Lord knows my heart is to have Him more than anything in this world. It means a lot to me, but I believe if people can truly grasp this song and be able to sing it for themselves, we would see even greater things in the body of Christ!
Rebecca: My favorite song to sing would definitely be "You Chose Me." It amazes me to think that God gave such a powerful lyric to my husband. I am thankful that Adam is willing to hear God's voice and share it with others. It has ministered to me on a daily basis and it makes me think about how much God really loves His children every time I sing it. The song sums up God's love and the choice He had, and He made, on the Cross. The bible says He could've called 10,000 angels to His rescue, but He saw us and chose the cross. What a love our Savior has for us!
Rob: Who are your musical influences?
Adam: My musical influences come from different genres and styles of music. One group that really grabbed me, in a time where I almost gave up on gospel music and Christianity as a whole, was The Crabb Family. I grew up knowing about God and being able to feel His presence. They were that one group that was real in a sense that I could feel the presence of God when they sang. I always admired them for their boldness to follow the leading of the Lord no matter who was there or who was listening. Our ministry is a lot like their's in the sense that we've always been true to following the leading of the Holy Spirit anywhere we minister. I am thankful to call them friends now and see God using all of our ministries for His glory.
Rebecca: I was raised on Southern Gospel music listening to artists such as The Hinsons, McGruders, Karen Peck and New River, and many more. As far as female vocalists go, Karen Peck has always been one of the biggest influences for me. Her voice is not only incredible, but her passion and love for God that shines through when she sings blesses me more than words can say.
Rob: Who has been the greatest spiritual influence on your life?
Adam: The biggest spiritual influence in my life is my papa, Rev. R.J. Reynolds. Not only did he take me to the state convention where I would meet the woman of my dreams, but also he has dedicated his entire life to the call of ministry. If there is one person that I know that is praying for me on a daily basis, it's him! He has always been supportive of our ministry and the calling God has placed on my life. He has given me priceless guidance and direction whenever I needed someone to talk to. More importantly, he always lived what he preached. His life is an example of God's love and how we as a body should live. Many trips in many different places ended with people coming up to me saying, "Are you R.J. Reynolds grandson?" I would proudly reply, "Yes, I am!" Then the stories would begin about how much they loved and respected my papa. He is the best example and spiritual influence anyone could ask for. I love you, Papa!
Rebecca: My spiritual influence has always been my dad, Glynn Duncan. Anytime I have ever needed someone to pray with or pray for me, I have always been able to count on him. I grew up watching him minister and watching God use him in such a powerful way. He has been in ministry for 30-plus years and is still going strong, spreading the Gospel of Jesus Christ and winning many souls for the Lord. Thank you Dad for raising me to love Jesus and Gospel music! I love you!
Rob: Is there anything else you would like to share with us?
Adam: We want people to know that we truly love the Lord with all of our hearts! If we sing or minister at any event, church service or anywhere the Lord opens the door, we do not take it lightly. We pray that God uses us in a special, unique way everywhere we go. We are real people, who have gone through real struggles and problems in life that have led us to a closer walk with the Lord. When you are a Christian and live for the Lord, it doesn't mean you are exempt from trials. We know personally Whom we sing and preach about. It is our desire to see a revival ignite our churches, communities and even the entire world. God is doing some amazing things through people that are willing to go to extremes for Him. We are willing and will go wherever He leads and opens the door. Lets ignite the world together and see God work miracles like never before!
Freedom's Crossing will definitely ignite your soul and encourage you to walk closer to the Lord. Be sure to visit their website to hear their music, read their story and find out when they will be appearing at a venue near you. I've enjoyed getting to know Adam and Rebecca, and I'm sure that this will be a duo we will be hearing a lot more about in the months and years to come. Thanks to Freedom's Crossing for answering What America Wants To Know for SGN Scoops!
Freedom's Crossing website:   http://www.freedomscrossing.com/
First published by SGN Scoops in June 201