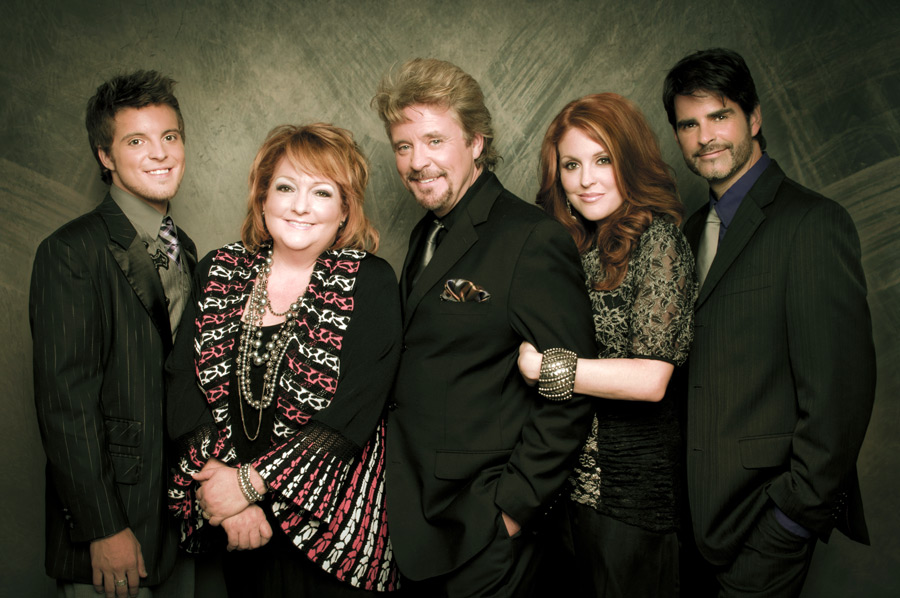 Once upon a time there were two family Gospel singing groups. A single man from one family caught a glimpse of the single lady from the other and… Stop me if you've heard this one before. In the late '70's, The Hinsons were one of the most sought-after artists in Southern Gospel. As co-hosts of The Gospel Singing Jubilee, the line-up of Kenny, Ronny and Larry Hinson with Chris Hawkins had a popular sound that generated many fans across the country. At the same time, The Pathways were traveling the roads, singing Country Gospel and comprised of both Darrell and brother Eddie Freeman with their family. However, real love isn't like the fairy-tales and the courtship of Chris and Darrell took more than just a glimpse. But only a little more!
Darrell Freeman had driven to Tampa Bay for a Foosball Tournament, a popular activity at the time. He heard the sound of a gospel group and went across the building to hear The Hinsons. He saw Chris Hawkins for the first time, but they didn't meet. "The first time we actually spoke was at the Union Hall in Lorain, Ohio," says Darrell. "The Hinsons performed that night and I drove to be there and truly met her finally. Sparks flew right away as I was attracted to her personality, what she looked like, her voice and just how wonderful she was and still is."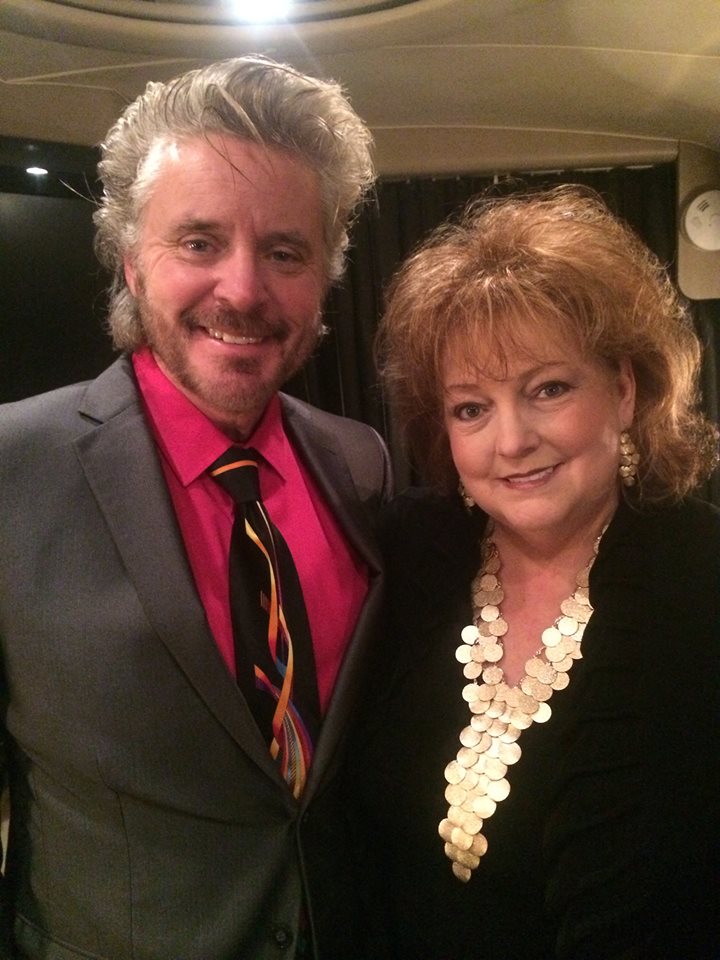 "The first time I remember meeting Darrell was at a concert when I was with The Hinsons," says Chris. "I really loved his smile and thought to myself, 'I'd really like to kiss him.' We actually met a couple more times before we officially started dating." Chris lived in Hendersonville, Tennessee and Darrell lived in Sandusky, Ohio, so 'dating' meant a long-distance relationship of three years before they were married on August 2, 1980 in Hendersonville. Chris remembers that the Hinsons were all present at the wedding. "Ronnie Hinson's daughter Kim was my flower girl and his son Bo was an usher and candle lighter."
 
Chris joined the Pathways and soon she and Darrell were on their way to Nashville to begin The Freemans with Darrell's cousin Joe. The Freemans family expanded, and as their children Misty and Caylon grew older and began to flex their musical wings, Misty joined the group on vocals and acoustic guitar. Caylon joined as the drummer and also added vocals for The Freemans. Together they have continued their Country-Southern-Progressive sound that has made the group unique. Chris had won "Queen Of Gospel Music" while still in her teens with The Hinsons, and her distinctive vocals have brought The Freemans much success with singles such as, "Going Back" and "Hello In Heaven." Other top hits have included "He Chose Me" and "Three Rugged Crosses," along with Misty's debut tune, "What Judas Didn't Know." Many top songs and honors from SGM Fan Fair, Absolutely Gospel and the Diamond Awards have followed. The Freemans have the right combination of vocal and instrumental talent to keep them at the top of their peer group for many years to come.
The relationship between Chris and Darrell still seems to be the glue that holds this wonderful family group together. As they hit the road every week to minister to hundreds and thousands of people, this couple seem to radiate a strong love and respect for each other, even after 30-plus years of marriage and singing. "Traveling together is a marriage in itself," says Darrell. "Traveling hasn't really affected our marriage because we are together most of the time anyway. I believe our marriage is as strong as it's ever been. I think we've raised two great kids and for them to be traveling all their lives, they've done well."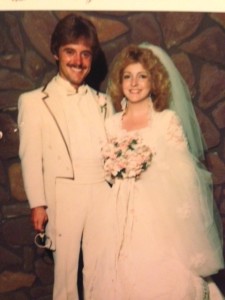 "Traveling and working together does have its advantages and disadvantages," Chris adds. "I can honestly say that Darrell is not only my husband and business partner but also he is my best friend and so through the many years of working together we have grown stronger in our marriage. Darrell is the leader of this ministry and head of the household but we always make business and personal decisions together."
As Chris and Darrell have made their marriage and business work together seamlessly, they look back on the patchwork of their lives and say that they wouldn't change a thing. "I cannot pin point one thing that I would've done differently," says Chris. "I know there might be things I did wrong looking back now but my feelings have always been that we go through those things and make mistakes to learn and build our character as we move through life. We have to experience life and believe that God will teach us and make us stronger because without heartbreaks or hard times, we would not have testimonies."
Darrell adds that maybe he might be a little more relaxed if he had it all to do again. "I think when you're first starting out traveling, singing, being with your family, you're young and trying to make everything work and pay the bills, I think you miss a lot because you're trying so hard to make the ends meet. If I had to go back with what I know, I'd say to take things in stride and enjoy the fun times a little more and enjoy the journey a little more. Just take time to enjoy life to its fullest, not regretting anything but really focusing on the time spent with family and friends."
 
In the midst of travel and home life, paying bills and making ends meet, how does a relationship work when two people are together 24/7? Darrell replies, "Chris and I are both very independent people, so we don't have to be with each other at all times when we are home and we each respect that and allow each other to be who we are separately. It's all about both of you accepting who you are, the good and bad. Of course Chris has to accept more of the 'bads' of mine!" Darrell laughs and adds, "Just keep it real and truthful."
 
The basis of this couple's true love seems to be sincerity and keeping it real. Chris says, "The secret to a successful marriage depends on each individual in that marriage. As for Darrell and I, we never played games and that really built the strong trust that we have in each other. Also it gave us tremendous respect and confidence in one another. Truly, honesty is the key, asking God to bless you with the wisdom."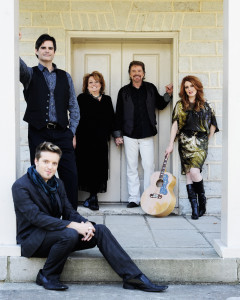 Darrell and Chris have raised two terrific children, Misty and Caylon, and when Misty married Bryce a few years back, they were able to share their secrets of a great marriage with her. "I think I had more advice before she got married in terms of what guy she was dating; not telling who to date, but being honest of how I felt about different boyfriends and their families," says Darrell. "When you marry someone you are in a way marrying their family too, so it's important that they have a positive influencing family both personally and spiritually."
 
Chris says, "I hope that I was a good mother and gave Misty good advice but also tried to be a good friend. Misty used to ask me, 'Mom, how did you know when you were in love with Dad?' And I really couldn't explain it other than by telling her that I knew that I was in love with Darrell when I was willing to forsake all others, and be willing to give up whatever."
 
Even though Chris had to be willing to 'give up' her career with The Hinsons, she and Darrell have seen their own ministry grow and thrive to new heights. The Freemans are among the top family groups in the country and released a new album last year that has already provided two hit songs, with more on the way. Darrell says Voice In The Desert is his favorite album in some time and they were thrilled to have greats such as Dony McGuire and Michael Sykes working with them on vocals. The title track from the album was the first single, with the second one following in November. "Lead Me Home" received tremendous response both on the charts and on You Tube.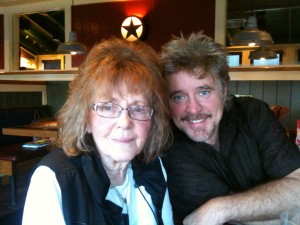 "It's an awesome message of maybe what people are thinking before they go on and I feel so fortunate for this song to find us," says Darrell about "Lead Me Home". "It's had a big impact live and on record. I dedicated this song to my mom who had Alzheimer's and lived with me for three years. It's a sad song because it's never easy to let people go, especially a Mom; but it's a happy song because they have made that final goal of heaven. I felt the song really fit the holiday season because it's a time of year that a lot of us think about all the loved ones they've lost. I hope this song helps people along through tough times. I've already had many people use this song at funerals, or 'going-away-parties,' which is a big honor for us that someone would choose our song to be played on such occasions."
Living with a Mom with Alzheimer's was not an easy time for The Freemans and the passing of Wilma Freeman was difficult as well. Many people look for outside encouragement when going through this kind of trial. Chris says, "As far as a support group, I'd say the many people that we have met on the road in our many years have become our support group. So many people that we sing to every night have gone through or are currently going through the same things we have, and just being able to share stories and advice with these people is priceless.   There is nothing wrong with going to professional counseling and support groups, but for us being on the road, we found out quickly that we are always surrounded by an amazing group of supporters that have been a major blessing to us with their prayers and dedication."
Many of the songs performed by The Freemans touch the hearts of their listeners and supporters deeply. The remainder of the songs on Voice In The Desert are no different. "The whole album is just awesome," says Darrell. "Our future single is a song written by Reba and Dony McGuire called 'The Last Time I Looked,' Misty and Caylon do a duet on the song 'Water Grave' and Joe has an awesome song written by Gerald Crabb called 'Ol' Trespasser.' So we are very excited about this project."
Dony and Reba Rambo McGuire are also excited about this latest Freeman album. "I have worked with many different recording artists over the years, but I must say working with The Freemans was certainly a highlight of my music career," says Dony. "The unique vocal sounds and arrangements that accompanied them on 'Voice In The Desert' are certainly some of the most refreshing sounds I've heard in a long time."
Regarding the song she and Dony wrote entitled, "The Last Time I Looked," Reba shares, "One of my mother's favorite little catch phrases when you asked her certain questions was, 'Well, the last time I looked…' It was one of my favorite and most endearing Dottie-isms. I had been thinking about that phrase for some reason. One morning I woke up with Chris Freeman's singing voice in my head and she was singing:
'The last time I looked
The veil isn't mended again
Cause when love ripped it open
It opened so we all could walk inɉ۪
So I grabbed Dony and we went into The Writing Room and it just flowed straight from Heaven."
The McGuires are big fans of the Freemans and Reba shares her reflections on the love relationship between the couple. "One of the things I most admire about Chris and Darrell Freeman is the way they allow each other to be themselves. Chris explodes into a room with her laughter, effervescent personality and big voice, while Darrell stands there grinning at her like he's thinking, 'Isn't she the cutest thing you ever saw?' But if you ever watched Chris while Darrell sings, she almost swoons. He's a quiet deep well and she's a gushing spring and they both celebrate each other. Chris and Darrell are the real thing and Dony and I consider them two of our dearest friends."
Dony adds, "One of the most challenging aspects of any married couple who engages in any type of business together, is to be able to understand the difference between their intimate side of relating and their business side of relating. Needless to say, those who do it well have learned some very important life lessons as it pertains to balance. Darrell and Chris continue to demonstrate their relationship of love in that they have great respect for each other. Not only do they have great respect each other, I think they're both the presidents of each other's fan clubs!"
 
It is not surprising that this couple who demonstrate love daily, in a practical way, also have favorite 'love' verses in the Bible. Chris shares, "There are so many scriptures about love. Two of my favorites are Ephesians 4:32 and Ephesians 5:1-2. We give love by receiving love. We have to be kind and forgiving as Jesus did and put others first, like when becoming man and wife you learn really quick that they are your help-mate. Besides the Lord, Darrell became my life."
Since The Freemans began their life and their ministry together, their goal of sharing the love of Jesus in a practical way through exceptional music, has never altered. Darrell says, "When you're in the music ministry you want to get great songs, make great records and put out music that is widely accepted, the goal is to reach as many people as possible. Each week the goal is to change people's lives. In the midst of all that, you look for the Lord to bless you as well, whether it be with good health, money, or family needs. If you stay true to what you started with, He will give you those things later."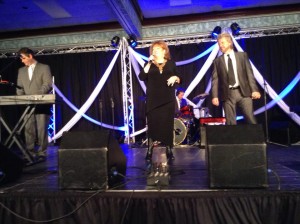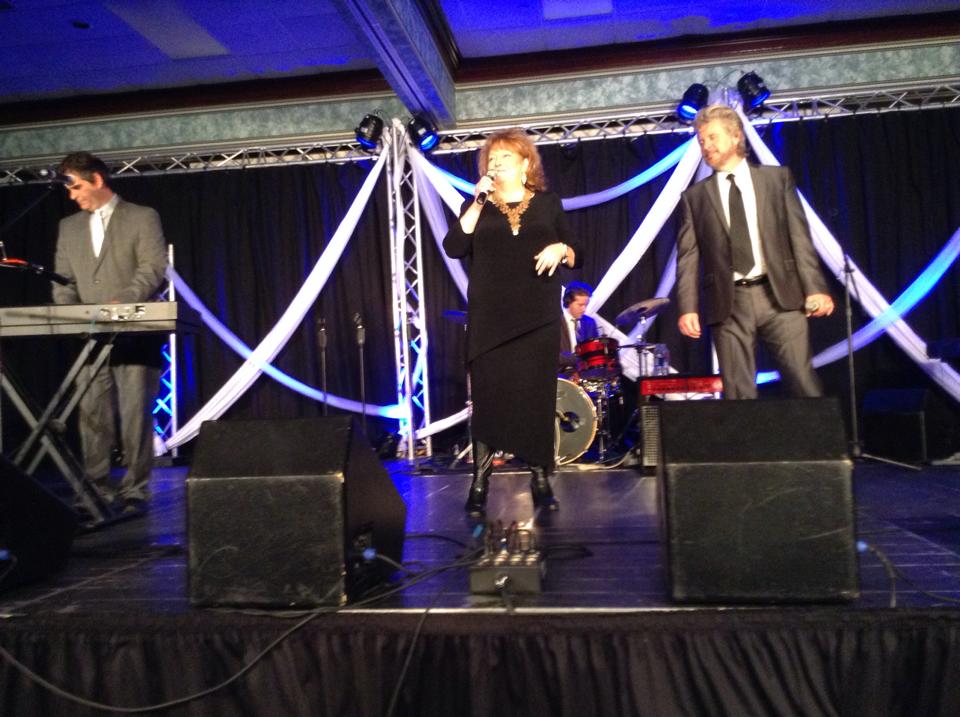 "A problem that our society is dealing with today is being so accustomed to instant gratification and it doesn't work that way. I feel that the most satisfaction comes from the giving of time and hard work to reach your goals. My biggest heroes haven't necessarily been the greatest at what they do but are the ones that stayed out there the longest and hung in there for a long time because that's the hardest thing to do. My prayers have always been to allow me to do this a long time and by entering my 44th year on the road, spreading the gospel, I feel blessed."
The Freemans look forward to many more years of changing lives, blessing hearts and sharing the love that has kept them together for more than 30 years. As they do this through the blessing of the Lord, He is enabling them to continue on in His strength. It is our prayer that their love and music will last a lifetime.
Find The Freemans on the Web at: http://www.the-freemans.com/index.html
Find The Freemans on Facebook at: https://www.facebook.com/groups/freemansfans/
Special thanks to Reba and Dony McGuire http://rambomcguire.com/
 
Written by Lorraine Walker
First published by SGN Scoops, February 2014