SGM Radio website has been running artist features, devotionals and guest blogs since 2004. In honor of our decade of service to the Christian artists we have featured, we are re-running past articles. Here is a feature from August of 2011 by Lorraine Walker.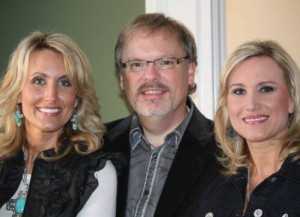 The Stephens may not be a name that is familiar to Southern Gospel fans yet, but many will recognize the soaring soprano voice of Melody Givens Stephens, former member of The Nelons. Each member of the Alabama family trio have been singing all of their lives, sowing seeds for a ministry that is now beginning to see fruition. The Stephens have just released a new CD, Greater Is The Grace, and the group appears to be poised on the brink of national recognition.
Thom Stephens, his wife Melody and her sister Bethany Brewer began the trio almost four years ago. "We started just singing at church with our pastor's wife," said Thom Stephens in a recent interview with SGM Radio. "As the demand increased to be on the road more, our pastor's wife felt she needed to be with her husband and his ministry, which we fully understood and supported. Bethany, Melody's sister, stepped right in and is the current alto. We have each sung since we were very young and traveled with different regional groups throughout our lives. Melody sang with the Nelons for a period which allowed her to be a part of the very popular Bill Gaither Homecoming videos. Melody is also a two-time Dove award nominee and has recorded with Daywind Music."
"Melody and Bethany, being sisters, grew up singing together with their family group, The Givens," Stephens continued. "They both received Christ at the age of five at home by their mom and dad. I grew up in a musical family as well. My dad was an exceptional harmonica and guitar player and singer. I received Christ as my savior when I was nine years old in a revival meeting lead by Junior Hill."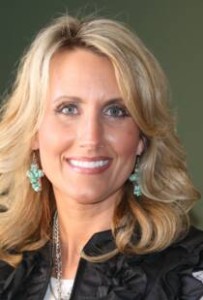 Growing up in a Christian home filled with music, assisted each vocalist in determining the direction of the trio's musical pursuits. "It's a calling for each of us. It's all about making a difference for eternity," said Thom. "I started singing with my dad and sister at age four, but my most memorable time to sing in public was in school in the 9th grade. I sang 'Rise Again' by Dallas Holm. Melody and Bethany started singing at age three and five.  Melody started harmonizing at age four." Assisting The Stephens in their live performances is talented musician, Larry Johnson, on keyboards. Johnson also has had years of experience within Southern Gospel.
The Stephens collective musical skill is demonstrated in their just-released project. "Our latest recording is entitled Greater Is The Grace which was produced and arranged by Jason Clark of The Nelons," said Stephens. "Jason also wrote the title cut for us. Most of the other songs are hymns, with one bluegrass gospel song in the mix. 'Greater Is The Grace' would definitely be my favorite song. It explains the greatness of God's grace. Without His grace, where would we be? It makes people stop and think about the grace the He gives us. If you ever take requests from an audience, the first song usually requested will be Amazing Grace. His grace is amazing and it's great. It's greater than the glory of creation, greater that the depths of the sea, greater than the heights of stars and planets. God's grace is greater. Wow!"
Singing about the grace of God comes naturally to The Stephens who enjoy Southern Gospel specifically because, according to Thom, "It is encouraging and uplifting and can have an eternal effect on people." Southern Gospel is also a medium in which the artists and the audience can interact and there are often lighter moments of humor. Stephens shares one of these moments.
"We were about to go on stage one night when Melody had to, shall we say, be excused," said Thom. "The minister of music didn't realize she was gone and proceeded to  introduce us. Bethany and I took the stage without Melody. I realized Melody was Missing In Action and jumped to the lead line until she joined us mid-song. The whole congregation knew where she'd been and it was a great laugh. A couple of songs later, I asked Melody if she had anything to say, meaning about the upcoming song. Her reply: 'When you gotta go, you gotta go!'  In spite of all the laughter, three were saved that night."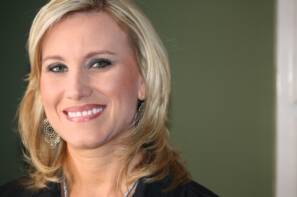 Sharing the love of Jesus and seeing souls saved is the primary objective for The Stephens. As they have been able to get to know different people within the industry of Southern Gospel, trio members have seen this same objective mirrored in the lives of other performers. Stephens shared, "We would like to emulate the careers of artists like Karen Peck Gooch and Guy Penrod. It appears that they put God first. Family is second which is very important to us. They make it a priority in performances to connect with the audience, which allows them to share the gospel."
Family is a priority with this trio and they include other relatives in their ministry as well. "Bethany's husband, Paul, helps with the equipment and product," said Stephens. "[Our] six year old son, Zach, is beginning to play his guitar on stage. Our parents are very supportive and, most of all, are prayer warriors for the ministry." All The Stephens agree that their parents have been the greatest models of Christ in their lives. "We all learned that [our Dads] were the spiritual leaders of their homes and set the example to walk and live by. They were consistent and never compromised their walk with the Lord. Godly moms are not to be taken lightly either. We love them all for the example they set."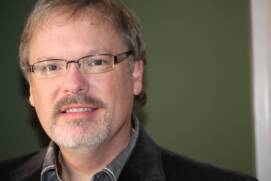 The Stephens make time for their families even with their busy ministry and work schedule. Thom relates the activities of The Stephens when they aren't travelling. "Bethany is a legal assistant and homeschools her 13 year old daughter. Melody owns a salon and boutique. I own a real estate appraisal company." All group members attend a home church and are involved in music ministry within their congregations as their schedule permits.
As The Stephens message about the grace of God reaches a larger audience, their purpose remains the same. "First of all," said Thom, "[Our desire is] to reach lost souls. We also want to encourage and inspire those facing life's difficulties. There is hope in Jesus. God has been showing us, not only today, but over the past year that He is faithful, loving, forgiving; He listens and He's personal. He is always enough!"
For more information on The Stephens and to order their new CD, click onto:Â www.thestephensmusic.com