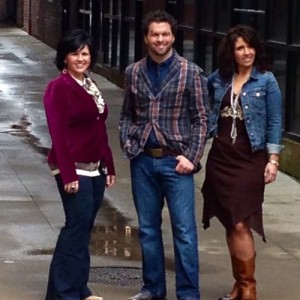 In the hills of Union County in East Tennessee, music is not just an art but also a way of life. This place has birthed many musicians and singers that have gone into the recording studios to share their heartfelt music with audiences far and wide. Now another generation is coming out of those hills to share the word of the Lord in song and in His word.
The Beelers are trio of siblings that was raised in the Church of God and in a Christian home. Tina, Robin and Cory started singing as children, the fourth-generation offspring of a family that preached, sang, wrote music and played many instruments. The current Beelers can do all of these things from talent passed on through the family, but they love the Lord with a personal faith and they believe in what they sing. From a live TV taping or the stages of National Quartet Convention to a simple small country church, the Beelers will sing their heart out for their Lord and Savior Jesus Christ.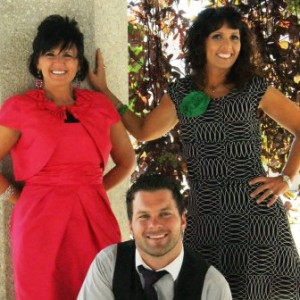 They will tell you that the sisters did not start out wanting to sing together and go on the road; it was brother Cory that started all of this. Doug Hutchinson of WJBZ in Knoxville heard Cory sing and asked him if he would like to meet a friend of his, Beckie Simmons in Nashville. Tina and Robin went along to support Cory at his audition in Sevierville, TN. Cory played the piano and sang two of the songs he had written. After he finished and began talking to Beckie and Glen Bates, the sisters could see the sad expression on their brother's face. He turned and motioned for the sisters to join him. Little did the sisters know what was about to happen that would take them on an awesome journey for the Lord. As they approached the stage, Cory told the girls that Beckie and Glen thought he was too contemporary for Southern Gospel music. But then Cory surprised them by saying he had asked if he could sing with his sisters. The sisters were in shock but were finally talked into it, and as they say, the rest is history.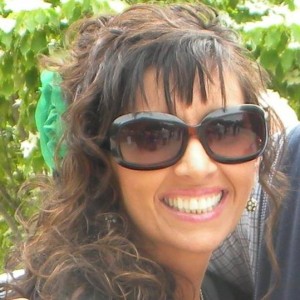 Tina is the oldest and the most mischievous one. She is also the rock of the family. She had to become mother to Cory at a young age after their mother passed away. Tina is a very important part of the group being just as committed to it as she is to the family. She is an incredible singer with a contagious smile and helps "hold it all together!"
Tina treats everyone like family and is incredibly friendly. Tina has been married to her husband Kevin for 24 years and they have two beautiful children, a daughter and a son. Tina says, "We are blessed beyond measure." Robin says Tina's most famous quote is, "Let's go, you can sleep when you're dead!"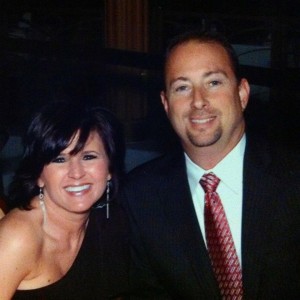 Robin is the middle child and the comedian of the family. She has been blessed with an incredible voice and arranging abilities and can also play the piano. She can keep you in stitches with her comedy character they call "Sham".  Her husband, Steve, travels with her and her siblings as road manager and soundman. She has two children; a son, Kegan and a daughter Madison. Robin says, "We are servants. And when you come to accept that you are here to serve, life gets sweeter.
We are all parents of some pretty amazing little people! We are blessed beyond measure and know that if we share our gift of love, there's a reward. When we realized that The Beelers is not truly about any of the Beelers but the gift God has bestowed upon us, it's our reasonable duty to share. It's not a glamorous life as some may think, it's a hard life. Leaving your children on the weekends is never easy. But God will always supply the need."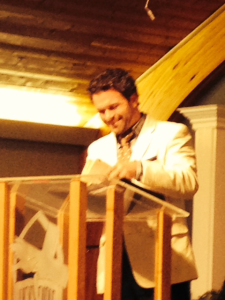 Cory is the youngest of the three siblings with a heart of gold and much love for his family and his church. Cory is an incredibly anointed songwriter – it's just in his blood, singer and musician, as well as preacher of the Word. Cory also plays guitar, harmonica and piano. Cory has been married for six years to a little spitfire named Julie. They have a daughter, who is a little spitfire herself, named Tora Bliss. She keeps them on their toes on and off the road. Cory says that when he is on stage that he prays that their songs resonate through the walls so that even the people outside can receive a blessing, because so many people need to hear about the Lord and His goodness.
The Beelers have appeared for the past few years at the National Quartet Convention, they have been guests on Guy Penrod's Gospel Music Showcase on Daystar Television, as well as traveling the southeast part of America. God has truly anointed this group of siblings; no matter where they are, you can see God in them. Their first radio single is a song written by their Dad, Ray Beeler, immediately following the death of their mother and is entitled "When a Man Dies." Their debut project was called, Common Ground, a great song penned by Cory Beeler, along with several songs by producer and songwriter, Glen Bates, on BSA World Records. Their latest CD is titled Follow the Road.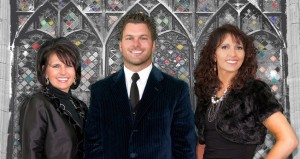 You can contact the Beelers on their website at www.thebeelers.org or on Facebook at https://www.facebook.com/TheBeelersOfficial