Creekside GMC is getting ever closer and we have some exciting news to share this month. You know by now that Creekside tickets are free but must be reserved. Please make your plans to join us in Pigeon Forge, Tennessee on November 3rd through 6th at the Smoky Mountain Convention Center.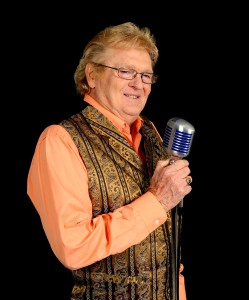 We are thrilled this month to announce that WATC Channel 57 out of Atlanta, Georgia will be present on Monday and Tuesday nights (November 3rd and 4th) to do a live taping of the evening concerts! Join us to participate in all of the events and then invite your friends who may not be able to attend to view WATC Channel 57 on the web at http://watc.tv/onlinestreaming/
On Monday evening we will be presenting the Lou Hildreth Honors. Lou is honoring the great Willie Wynn this year! "Little" Willie Wynn is a past member of the Oak Ridge Boys, Statesmen, Tennesseans, and Sweetwater. Part of this evening will include a "Willie Bash" with many of Willie's friends appearing to tell stories and sing songs from Willie's history. Among these guests, we will welcome Woodie Wright, as well as various members from Sweetwater and the Tennesseans.
Tuesday night we will present the 2014 Diamond Awards, hosted by Tim Lovelace, with special appearances by Award nominees. You won't want to miss this evening where we honor the best in Gospel music. The Diamond Award nominations are still continuing on the SGN Scoops website, so drop by to click on the link and vote for your favorites in The Diamond Awards Top Five – the final round of nominations. Make sure your voice is heard and vote today! http://www.sgnscoops.com/2014-diamond-awards/http://www.sgnscoops.com/2014-diamond-awards/
Every day and night of Creekside will feature great music, inspiring testimonies and special chapel services. If you like to hang out with your favorite artists, the Exhibit Hall will be filled with artist booths and the singers waiting to chat with you.
Other special events at the Convention include the Patterson Promotions Showcase, the Morris Music Group Showcase and much more. Keep watching for more exciting announcements. Don't miss four days of great Gospel music, fellowship and fun. Tickets are free and accommodations can be reserved by phone, toll free at: 1-800-223-6707 or local call 865-908-3015. For online reservations, click onto http://www.smokymountainconventioncenter.com.
Live Creekside Updates Every Week!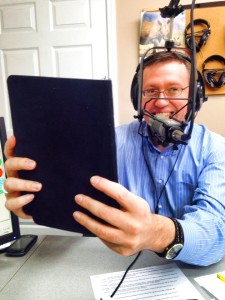 Rob Patz of Coastal Media has been chatting with Vonda Easley of Strictly Southern With Vonda Easley, live on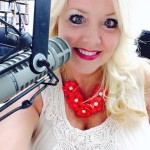 the air every week, bringing updates about Creekside. Listen to this show live every Friday to hear all the Creekside inside information. Plus, Vonda is inviting all of her listeners who join her at Creekside this year to a special meet-and-greet fellowship with doughnuts, courtesy of Rob Patz.
This Doughnut Caper will be held during the Creekside event, so don't miss out! Stay tuned to Vonda Easley for more information. Strictly Southern With Vonda Easley can be heard every Friday at 10am CST on http://www.wpilfm.com/.
Final Notes
Creekside Gospel Music Convention would like to hear from you! Tell us what you want to see and hear in November. Creekside also needs your help. If you would like to volunteer through various promotional activities throughout the year, or with onsite tasks during the convention, please email Rob at rob@sgnscoops.com.
For more information, latest news and artists scheduled to appear, visit the Creekside page on Facebook here: https://www.facebook.com/Creeksidegospelmusicconvention
First printed in August 2014 edition of SGN Scoops http://www.sgnscoops.com/2014/08/06/august-2014-sgnscoops-magazine/
Written by Lorraine Walker