SGM Radio feature for July 2014
By Phil Foster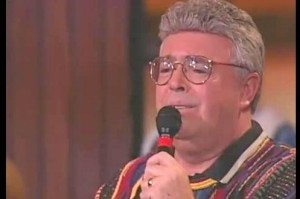 I doubt there are many people in Gospel music who will not recognize the name Jim Murray.  Every once in a while, it seems that someone will come along in Gospel Music who stands out from all the rest. Such a person, in my opinion, is Jim Murray.
I have wanted to interview Jim for some time now, but the opportunity never presented itself. Recently, I had the good fortune of connecting with Jim and asked if he would be willing to have an interview. To my great surprise and pleasure, he agreed.
The first time I heard Jim was while attending a Gospel concert at PCVS School in Peterborough, Ontario. The mighty Imperials were in the city playing at the high school. The Imperials were the crème de la crème back in the day. I have mentioned before, that in these early years, groups like the Imperials, the Blackwood Brothers, the Speer family, the Cathedrals and so many more, were a major influence on this young Christian man. I was literally mesmerized listening to the Imperials, but especially a young tenor named Jim Murray.
Jim was hitting what seemed like impossible notes and doing it with such ease and a gentle power, with songs such as "Even The Praise Comes From You," or "Behold The Man," or "I'll Meet You in the Morning." I didn't know much about four-part harmony in those days and didn't know a tenor from a baritone, but I did know what was good!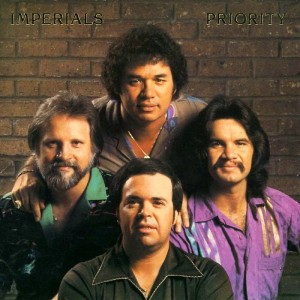 Every time I came out of these concerts, I knew beyond a doubt what I wanted to do with my life. I wanted to be involved in some capacity with Southern Gospel Music. Never in a million years did I ever once think that I would be talking to men like Jim Murray and having the pleasure of conducting an interview with him. What a gracious and gentle man of God.
Jim was born in March of 1944.  His hometown is Lansing, Michigan and he now resides in Mt. Juliet, Tennessee, where he is the Minister of Music and Senior Adults.  I asked Jim how old he was when he first started to sing. "I remember singing in the little children's choir in Lansing, Michigan. I would have been about five years old. My first solo singing engagement was for our Sunday School program when I was about six or seven years old. I can't remember the song, but I'm sure it was a short solo."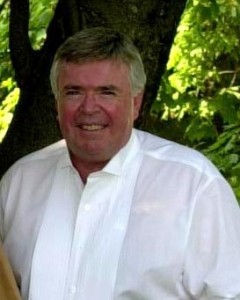 Murray shares that his parents were very supportive of his career. "Even though I never got a degree from university, I have gathered some wisdom from my 50-plus years on the road.  "They came to concerts as long as they could and were always there to encourage me in my efforts for the Lord, through music." I asked Jim if he took vocal training.  "Yes, I studied voice for two years at Michigan State University with Dr. Gene Greenwell who at one time had been with the Metropolitan Opera Company." Dr. Greenwell gave Jim what he says was the best advice he's ever received. "Dr. Greenwell told me, "If you don't take care of your voice, no one else will."
"Even though I've had three throat surgeries on my vocal chords, I have been able to sing with God's help," says Murray. "I'm not as high as I once was, but as I have always said, it's not how high you sing, but how well you sing up high. Most people don't know if you are singing a high C or a high D. They just know if it sounds good or not!"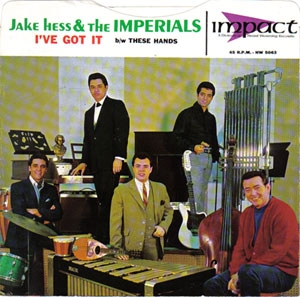 Murray had already gained much experience by the time he joined the Imperials. "The first group I sang with was a gospel group called the Melodaires. We were in high school together and that's when I was introduced to Southern Gospel Music. After that, I sang with the Orrell Quartet out of Detroit Michigan. Then in 1964, I got married and moved to Dallas, Texas, where I sang with the Stamps trio. From there I moved to Arlington, Texas, and sang for a short while with Bob Wills and the Inspirations. It was in 1966, that I joined Jake Hess and the Imperials. I sang with the Imperials for 20 years from 1966 to 1986."While he was with the Imperials, Jim would back up such singers as Jimmy Dean, Elvis, Pat Boone and Carol Channing.  During that 20-year span, Jim was part of over 50 albums, five Grammys and 15 Dove Awards. Eventually, the Imperials started to drift from their trademark four-part harmony, into a more aggressive pop style and Jim decided to move on to other things.  In 1998, the Imperials were inducted into the Gospel Music Associations, Gospel Music, Hall of fame. (1)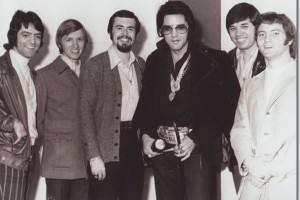 I asked Jim if he enjoyed any other genre of music. "Yes, my father was a real jazz, big band buff and so I was raised on Stan Kenton, Glen Miller, the Dorsey Brothers, Dave Brubeck along with the Ray Coniff singers and so many more I can't name here." Other family members were also blessed with vocal talent. "My mother was a very good alto singer. My older son Brent sings very well and my wife Loretta had a very nice alto voice; in fact, we did an album together several years ago and traveled and sang together for over 12 years."
When asked if he had a favorite singer or group, he answered, "Over the years there have been, so many groups that have been so spectacular in our industry.  I really enjoyed the Blackwood Brothers and the Statesmen back in the day. Now I enjoy the Booth Brothers, of course the Gaither Vocal Band and Legacy Five along with the Mark Trammell Quartet and Ernie Haase and Signature Sound and……as you can see, I have a lot of favorites."
Of course, Jim sang with the Gaither Vocal Band and is on the Gaither Vocal Band Reunion DVD.  My final question to Jim was, "What do you want people to remember about you?"He replied, "I hope they look beyond the gift that God has given me and remember that I loved my family and that I wanted to be in the center of the Lord's will for my life. My life verse is Psalm 27:1. "The Lord is my light and my salvation; whom shall I fear?  The Lord is the strength of my life; of whom shall I be afraid?" (KJV)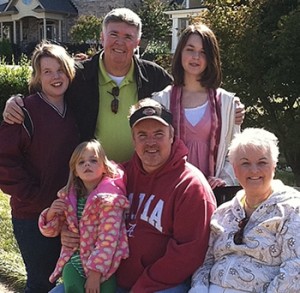 Since my initial conversation with Jim and his willingness to do this interview, I learned the tragic news that his beautiful wife Loretta had passed away and was promoted to Heaven. Quite honestly, I didn't know what to do. Of course, I most certainly did not want to bother Jim during this sorrowful time. After a few weeks passed by, I nervously touched base with him again. I offered Jim my sincere condolences and he was very gracious, thanking me for my sensitivity and informed me that he still wanted to do the interview.
Jim and Loretta were married 50 years and had raised two sons, James Brent and Christopher Michael. Jim said to me, "I would love for you to pay tribute to Loretta as she was the one who was so supportive and encouraged me throughout the years." He explained that Loretta had been ill, and expressed how empty he now feels with the sudden change that has been forced upon him. As we chatted on the phone, it was such a joy to know that beautiful Loretta is cheering Jim on and anxiously waiting for that glorious day, when all God's children will be forever reunited!
As I write these articles and I know I have mentioned this before, the hardest thing for me is trying to sum up a career that spans well over 50 years, into a few paragraphs. It's impossible to do. I would encourage the reader to contact Jim and thank him for all the years he has ministered and all the amazing songs he has recorded.  Thank him by ordering some of his anointed music.  You will be glad and blessed that you did!  You can contact Jim at one of the numbers or email below.
(1) WIKIPEDIA n 1998, The Imperials were inducted into the Gospel Music Association's Gospel Music Hall of Fame. All five original members, Jake, Armond, Gary, Sherrill, and Henry; as well as Terry Blackwood, Sherman Andrus, Joe Moscheo, Jim Murray, and Russ Taff were there to accept the induction.
Even the praise comes from you      https://www.youtube.com/watch?v=m9mJfY8Qomk
Behold the Man                                 https://www.youtube.com/watch?v=jIKrUPk4keo
I'll Meet You in the Morning           https://www.youtube.com/watch?v=cEiVahHmVeE
Contact Jim Murray at: Minister of Music and Senior Adults, Victory Baptist Church, 1777 Tate Lane, Mt. Juliet, TN 37122
Email Jim Murray at:Â jimmurray@vbcmtj.org
Questions? Comments? You can email Phil Foster at prossfoster@gmail.com
Written by Phil Foster