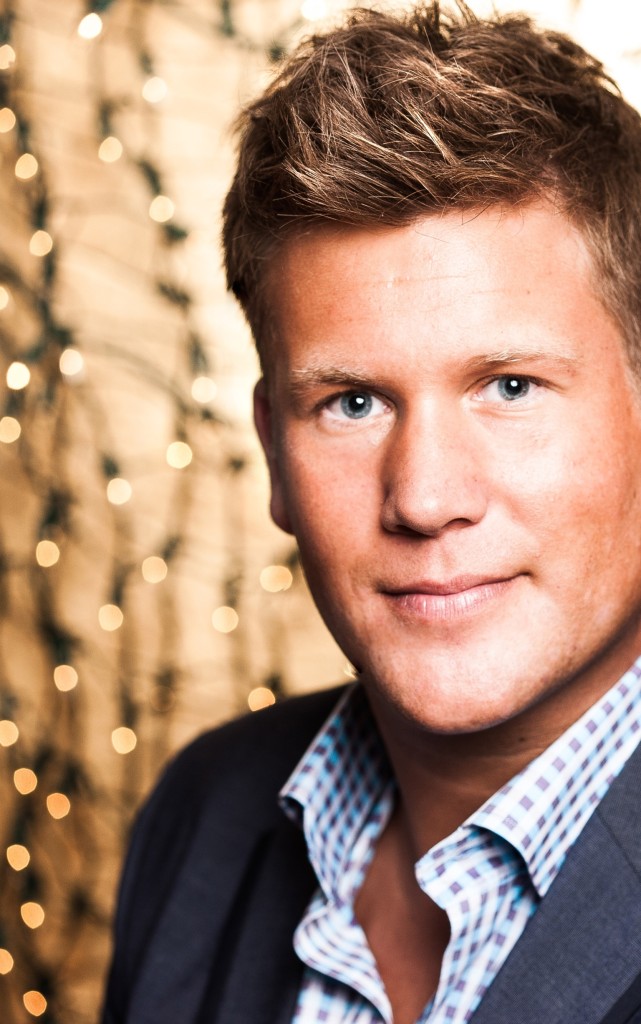 When an artist takes a step in a different direction, we often sit up and take notice of what they've accomplished thus far and where they are headed next.  That's exactly the case with Joseph Habedank who recently came off the road after traveling with The Perrys to pursue a new endeavor in ministry.  With Joseph stepping up and taking center stage as a soloist, it's a great time for Southern Gospel fans to learn more about the young man we've already grown to love.
Joseph Habedank began singing with his family when he was just five years old, but it's clear his mother knew he had a musical ear when he was a small infant.  "My Mom says she would play notes on the piano when I was just 11 months old, and I would hum them back to her on key.  So I guess you could say I've been singing all my life."  Some of his most precious musical memories are from those childhood years.  When questioned about his earliest memory of singing he says, "I remember singing in First Baptist Church in Forest, Ohio, when I was four or five years old with my two younger brothers.  We sang the old Hemphill's song "He's Still Working on Me."
It wasn't long before Joseph's natural ear for singing was coupled with an innate ability to express his thoughts and worship by penning his own songs.  Taking after his mom's passion for writing, he had a binder where he kept his treasured crafts, and remembers having probably 50 sheets of paper filled with songs he had written by the age of eight years old.
Music has always had a strong presence in Joseph's life, but the styles have broadened over the years.  He grew up listening to all Southern Gospel in his young childhood years, and his main influences then were Gold City, Greater Vision, and The Cathedrals.  During his teenage years, his tastes expanded a bit to include Christian Contemporary artists like Steven Curtis Chapman, Phillips, Craig & Dean, and Larnelle Harris.  This wide spectrum of artists and styles has provided significant musical inspiration over the years.  Joseph has also found it very important to model his ministry and work ethic after some of the most respected men in the Gospel music industry, specifically citing Gerald Wolfe and Russ Taff as his mentors. 
To list all his songwriting credits would be too numerous to include here, but Southern Gospel fans have an undeniable love for Joseph's heartfelt lyrics.  Those lyrics have taken two of his songs straight to the top of the Southern Gospel radio charts.  In 2010, "If You Knew Him", which was co-written with Rodney Griffin, was nominated for Southern Gospel Song of the Year at the GMA Dove Awards and won the Singing News Fan Award for Song of the Year.  Joseph's songs have been recorded by many artists including: Gold City, Brian Free & Assurance, Karen Peck & New River, Lauren Talley, The Hoppers, The Kingsmen, Ivan Parker, Jeff & Sheri Easter, The Kingdom Heirs, Triumphant Quartet, The Hoskins Family and more.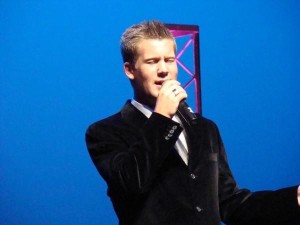 While industry peers and fans have recognized certain songs with accolades and awards, each song is special to Joseph in different ways and for different reasons.  When asked about his favorite song he's written, he finds it hard to narrow it down, but says the top two that come to mind are "Now I Know Him" which will be on his new solo project with Daywind Records due to release this summer, and "Mary's Wish" which was recorded by Ivan Parker. 
Joseph has had quite a career already, spending a decade on the road with the beloved group The Perrys.  During that time he experienced a fruitful time of music and ministry with some of the industry's finest folks.  Following God's direction, Joseph recently made the move to pursue a solo ministry and is looking forward with great anticipation to the ways God will continue to use him.  Three things that excite him about this new venture are helping people, creative liberty, and knowing that he's in the center of God's will for his life.
One of his most memorable "performances" was after he came off the road with The Perrys.  Joseph was invited to participate as part of the staff at Write About Jesus, a songwriters' conference put on by songwriting extraordinaire Sue C. Smith and held in St. Louis.  At the conference, Joseph shared a little bit of his testimony before singing his song "When the Lights Go Down," a very personal song for him.  "That particular night stands out to me because it was one of the first times I had sung since coming off the road, and I really felt the presence of the Lord.  What's really cool is that it didn't have much at all to do with me.  It was all about Him."
"The heart of my ministry is pretty simple really.  I just want to help and encourage people."  This desire has caused Joseph to push himself even farther with his writing and performing, longing to provide ministry of substance.  This "conviction," as he puts it, came through experiencing a low point in his own life, when he was longing for some help.  "I was begging for someone to help me.  Whether it be in song or in sermon, I needed hope.  It challenged me to help people when they are at their lowest, and also challenged me to no longer write 'fluff' just for the sake of having a fast song or a filler song for an album."  It seems that the words of that childhood song "He's Still Working on Me" are still true in Joseph's life and career.  And that's the way it should be!
Joseph Habedank fans will have several opportunities to add to their collection of his music this year!  Joseph is most excited about his first album with Daywind, "Welcome Home", which will include 10 brand new songs all written or co-written by Joseph himself.  He says "I could not be more excited about a project!  I have been wanting to record this particular album for years and I can't wait for everyone to hear it.  The songs go hand in hand with the mission of my ministry."
Daywind Records is also releasing an album called "TEN", featuring 10 songs that were written during Joseph's 10-year tenure with the Perrys.  Concert-goers can purchase these beginning this month!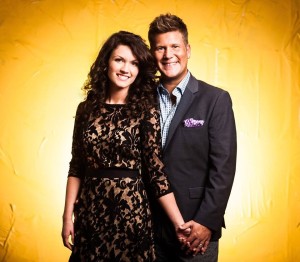 Sometimes the best ideas for new albums don't come from the record label executives.  Joseph's wife Lindsay suggested an outside-of-the-box project that fans are sure to love.  Joseph says, "Since she's the intelligent one in our house, I listened."  "The Demo Sessions" CD is comprised of 10 of Joseph's most familiar songs which have been recorded by other artists.  However, on this special project you will hear Joseph singing these as the author.  Listeners will get to hear the demo versions of these songs just as the artists heard them before they decided to record the song.  It's a sort of "backstage experience", if you will.
Speaking of his wife Lindsay (they married in 2010), Joseph cherishes time at home with his bride.  (By the way, she also has a beautiful voice!)  Traveling in ministry takes Joseph away on the road many days of the year, but his absolute favorite place is at home.  In fact, when the suit and tie are gone, you'll likely find him relaxing in his beloved blue Adidas pants, watching a Green Bay Packers game, and chowing down on a pepperoni pizza (extra cheese, please!).  "Lindsay and I are pretty low-maintenance when we are home.  We love to just relax, watch TV, and laugh.  We are boring and fun all at the same time," he says.
When at home in Nashville, Joseph and Lindsay worship at Christ Church Nashville.  After searching for a home church for years, they found Pastor Dan Scott and Christ Church and knew that was where the Lord wanted them.  "This church has ministered to us more in the last year than most any congregation has.  We love our pastor, we love our choir, we love our church!"  Because Christ Church is a large church, they aren't as involved as they were accustomed to being, but Joseph is looking forward to singing with the Christ Church choir soon.
This new season certainly brings about new opportunities, challenges, and goals.  Of course, there is the tour schedule that continues to fill up, including a Canadian tour this summer, and new music to be released, with three new records just this year.  You can keep up with Joseph by visiting www.josephhabedank.com or go to www.facebook.com/JosephHabedankMusic and click the "like" button. Joseph also asks for your prayers as he continues to pursue God's calling on his life.
Even with all the excitement of a blossoming solo ministry, Joseph says his biggest goals are "to be a better husband, a better man, and to draw as close to Jesus as I possibly can."  With that kind of desire, and the talent with which God has blessed him, it's unquestionable that Joseph Habedank has a bright future in ministry.
Written by Lindsay Huggins