Christmas is a great time to listen to all types of music from all types of artists and discover something in each that you enjoy. I don't normally review music for this site as I prefer to read other people's reviews, people that are more adept at speaking about music. I just know what I like and I enjoy passing along that 'like' to our readers.
Just a quick addendum before you read my list of what I like to listen to at Christmas: some of these aren't new. There are new ones I'd like to have in my collection but I think I will have to wait until Santa arrives. Meanwhile, if you want to read a review of brand-new music, please see the awesome article by Sandi Duncan Clark in the new issue of SGN Scoops at http://www.sgnscoops.com/2013/12/11/december-2013-sgnscoops-magazine/
If you like a little country in your Christmas, you might check out these titles: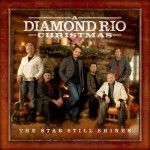 A Diamond Rio Christmas, The Star Still Shines. Diamond Rio. Word/Curb/Warner Brothers Records. Produced by Michael D. Clute and Jimmy Olander. I will admit that I have been a Diamond Rio fan from way back. This recording has all their beautiful harmonies and wonderful instrumentals. My favorite song is one I hadn't heard before this recording: "The Star Still Shines." My second favorite: "Christmas Time" from "Charlie Brown Christmas."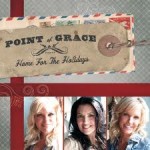 Point Of Grace, Home For The Holidays. Point of Grace. Word/Curb Records. Produced by Stephanie Chapman and Nathan Chapman. I remember Point of Grace as a cutting-edge CCM female quartet in the '90's. Somewhere along the way, they became a country trio. Although they get a little campy on the 'country-ness' from time to time in this recording, it is still a sweet CD and worth it all for the tune "Labor Of Love."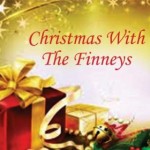 Christmas With The Finneys. The Finneys. Independent. Tracks recorded at Chapel Valley Studio. I'm new to the music of the Finneys, but if you love older, traditional, almost-this-close-to-bluegrass Country Music, you are going to like this CD. The duo has such an honest sound with several original tunes. My favorite? "Beautiful Star Of Bethlehem."
Are you a Southern Gospel fan? These two favorites aren't strictly "Southern"…I would just call them "Gospel". Get-up-and-dance-around-the-room Gospel. Put-your-hands-in-the-air Gospel. Praise God, Gospel.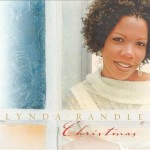 Lynda Randle Christmas. Lynda Randle. Spring House Productions, Gaither Music Group. Produced by Lynda Randle and Michael Tait. I have loved Lynda Randles' low, grab-your-heartstrings vocals since I first heard her on a Gaither video. I've got a few of her CD's and this one is a must to listen to at Christmas. It makes you want to dance, it makes you want to praise. From "Go Tell It On The Mountain", to "I Pray On Christmas", to "Amen", the Gospel sounds will resound in your mind and heart for hours after. "Cradle In Bethlehem" is beautiful, as is "Sleep My Little Lord Jesus". Just can't pick a favorite. Play it again and again!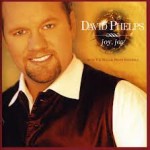 David Phelps, Joy, Joy with the Millar Brass Ensemble. David Phelps. Spring Hill Music Group. Produced by Matt Huesmann. Co-produced by David Phelps. Executive Producers: Phil Johnson and Mark Lowry. This CD was released in 2000 and I think it's the first Christmas CD by David Phelps. What a lovely expression of praise! The CD is rightly entitled Joy, Joy. Not only is that the first song on the recording, but the entire project exudes the joy of the arrival of the King. Terrific rendition of "Jesus, What a Wonderful Child."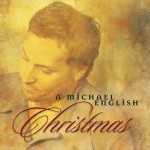 A Michael English Christmas. Michael English. Curb Records. Produced by Michael Lloyd and Mike Curb. This recording shows off Michael English's vocal prowess and allows him to interpret some songs in a new way. I've enjoyed English's music for decades and this CD itself is now a decade old. He was the first to record "Mary, Did You Know" on an earlier release and re-releases it here with a more raw vocal edge. "Let's Make A Baby King" I heard first on a release by Wynonna Judd but I also enjoy Michael's rendition. "When The Baby Grew Up" reminds us that the story didn't end with the manger. "Spirit Of Christmas" is different as well, and very listenable. Pick up this CD if you can find it, or look for it on the web. It will be worth your time.
Other Christmas CD's that I love to listen to at Christmas…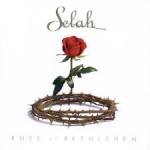 Selah, Rose of Bethlehem. Selah. Curb Records. Produced by Jason Kyle, Todd Smith, Allan Hall and Nicol Smith. Amazing music from an amazing vocal group. It makes you wish you could sing like them and follow their harmony and vocal acrobatics. Worth it for their version of  "Light Of The Stable" and "Once Upon A Christmas" where they are joined by Dolly Parton, writer of this Christmas song.  I love the Christmas songs that have a minor key so their version of "What Child Of This" I could listen to over and over. So many great songs; fans of wonderful, tricky harmony need to get this one.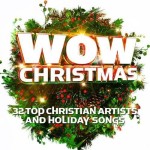 WOW Christmas. (White). Various artists. Word/Provident/EMI Music. A mix of new songs and Christmas Carols done by wonderful CCM artists such as Casting Crowns, Francesca Battistelli, Brandon Heath, Third Day, Christ Tomlin…and the list goes on. 32 songs means that this 2-CD recording can at least get you through the morning. Some of my favorites are "You're Here", "Joseph's Lullaby", and "Gloria". If you like your music along with a box of tissues, listen to "One Last Christmas" by Matthew West.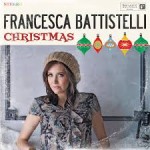 Francesca Battistelli Christmas. Francesca Battistelli. Word/Warner/Curb. Produced by Ian Eskelin. This recording has many favorites recorded by the pop vocals of Ms. Battistelli. My favorite on this one is also "You're Here" but I do enjoy her rendition of the other favorites. "Christmas Is Almost Here" is a fun song that will have you dancing around the tree again.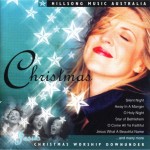 Christmas, Christmas Worship Downunder. Hillsong Music Australia. Integrity Incorporated. Executive Producers: Brian and Bobbie Houston. Produced by Darlene Zschech. Hillsong Worship has long been a favorite of mine and I so enjoy it when their songs are sung in a church setting. This Christmas recording from 2001 brings the lovely voice of Darlene Zschech to the forefront, as they sing various Christmas carols along with several Hillsong worship tunes. "Jesus, What a Beautiful Name", "The Reason Why", "Jesus You Are All I Live For" and "Hallelujah" are some of my favorites. A quieter praise time than the aforementioned Gospel CDs, but nonetheless quite lovely as Heaven seems to draw near to listen.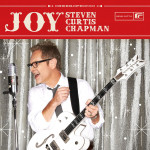 Joy. Steven Curtis Chapman. Sony/Provident music. Produced by Steven Curtis Chapman and Brent Mulligan. If the Christmas blues have got you down, you have to put this CD on your player. I used to listed to SCC quite a bit, years ago, but somehow got away from his music. I have returned with this CD. It features SCC's trademark guitar and expressive vocals. He almost becomes a crooner with "Christmas Kiss". The message in "Christmas Card" is pertinent and timely. But he lifts you out of your doldrums with "Joy To The World" and "Christmas Time Again" as well as many of the other favorites.
I guess I will stop there. However, I will mention that one of my favorite non-spiritual Christmas CD's is by Canadian Michael Buble'. I love his take on the Drifter's rendition of "White Christmas" performed with fellow-Canadian Shania Twain. If I'm in a mellow mood, with the lights off at night and staring at the decorated Christmas tree, I like to hear a little Kenny G on the player. As far as I know he has two Christmas CD's, Miracles and Faith. Finally, I need to mention the fantastic voice of Whitney Houston on the soundtrack for the film A Preacher's Wife. I would suggest you watch the movie and listen to her songs. Her voice will be missed and I hope that the songs she sings on this recording spoke to her heart.
May your Christmas be full of music, praise, joy and perhaps a little dancing around the Christmas tree. Merry Christmas.
Questions? Comments? Email Lorraine at sgmradio.lorrainewalker@gmail.com