Christmas Song Review by Auke Bijlsma
I was approached to write a review of a Christmas album. I don't own a lot of Christmas music. And the albums that I own I never listen to in their entirety. I get bored long before halfway through the album. So I've picked some of my favorite songs done by various artists. I've included each song in video form to this blog, which enhances the reading experience by leaps and bounds.  Each clip is below my thoughts on a particular tune and the order in the songs is random; all are very dear to me. [Editor's note: please follow the links to the songs on You Tube.]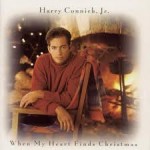 First on my list is Harry Connick, Jr.'s 'When My Heart Finds Christmas', from the self-titled album from 1993. You've got Sinatra, Dean Martin, and some other well-known crooners, but none so lyrical and poetic like Harry Connick, Jr. Michael Bublé can't hold a candle to this guy. The only crooner I know of that comes close to Connick is Minnick. As in Aaron Minnick. Anyway this song…wow…beautiful. The orchestration and that surly and satin voice. He sings it so laid back, follows the rhythm a tad too late; it's not a guy that emulates a crooner, but is one to the core. I envision a snow-covered New England farmhouse, with a classic Jeep Wagoneer on the driveway,  a fireplace, a flannel plaid blanket, a labrador, and a guy dressed in a tweed jacket with corduroy slacks. A classy occasion, warm, lush and dignified. Love this tune, love Harry Connick's album.
http://www.youtube.com/watch?feature=player_embedded&v=c5CaLcAA7ek
Next song is the ever so lovely, 'Away in a Manger'. This particular rendition is the finest ever. It comes from a Gold City recording from the '90′s,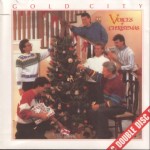 when the line up was Ivan Parker, Mike LeFevre, Brian Free and Tim Riley. The latter makes this song. His solo's are spot on, heartfelt and of rare quality. Tim's voice has me in awe on this one. Such finesse and restraint…a testament of craftmanship! When the chorus hovers in, it's remarkable to hear Tim switching gears to the harmony part, it seems effortless and the result is perfect blend. Love this song, that comes from one of my favorite Christmas albums.
http://www.youtube.com/watch?feature=player_embedded&v=aV42vQWyI78
Talking about the few Christmas albums I own and love, 'Christmas with The Imperials,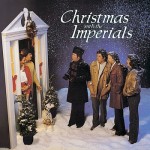 ' is one of those few. And the song 'Immanuel' is the absolute masterpiece. Russ Taff is featured on this superb composition. One of Russ finest features stellar! Since Jake Hess the greatest sensation as far as leadsinger are concerned in Gospelmusic. But even sweet Russ was only a part of the fabulous formula that made up The Imperials.  Jim Murray is soaring on the choruses, the other guys (David Will and Armond Morales)  give this Christmas anthem the body it needs. What left to say about this group, other than that they were better than anything or anybody in the business when it came to singing harmony. The top ornament in the tree of Christmas music.
http://www.youtube.com/watch?feature=player_embedded&v=b-CPKuAvXqI
Now it's no secret that I love Ray Charles, and some of you know I love Michael English too! When I listened to Ray Charles "Spirit of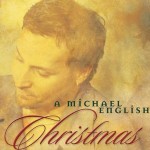 Christmas" tune years ago…it was my favorite Christmas song for a long while. When I got my hands on Michael English version…I was blown away…Michael's ouvre is vast and varied, but this cut is one of my favorite Michael songs! This is one Christmas song I can hear all year round. Michael is at top of his game here. Great funky band backing him up, marvelous soulful background singers extraordinary recording!
http://www.youtube.com/watch?v=wqChizJnLys
'O Holy Night' is probably the most beautifully written Christmas song ever! It best captures what the Christmas Spirit is really about. Here's David Phelps hitting a homerun….the best version, hands-down…not up for debate in my opinion…just listen to it….got nothing more to add.
http://www.youtube.com/watch?feature=player_embedded&v=ElJ0fiD0lkc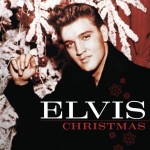 My first Christmas album was by Elvis and this song was on it. I don't think that Elvis' vocals are particularly special on this song. But when the chorus starts and you hear the Imperials and Millie Kirkham on soprano join in the chorus, it takes it to higher ground. You can hear Jim Murray, tenor of the Imperials, and  very distinctly Armond Morales, bass of the same group, who lays a superb foundation in the chorus. Excellent rendition and holds great sentimental value for me.
http://www.youtube.com/watch?feature=player_embedded&v=inxyjp6BvIc
Always loved this hymn. Especially this version, it's from the 'One Lord, One Faith and One Baptism,' a live album by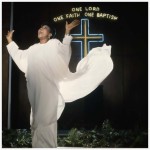 Aretha Franklin. It's a Gospel album everyone should own. This is the opening song on that album. The opening is therefore impressive with the applause, the silence, the organ, the guitar, and Aretha singing the opening words "Jesus is the light of the world.' Then there's the choir walking in with lit candles, that solemn massive choir… I get glory bumps every time I hear it.  Makes me wanna walk as close to Him as I possibly can, walk in the light.
http://www.youtube.com/watch?feature=player_embedded&v=6PNnegn2ylQ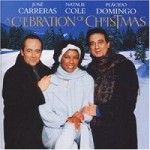 Natalie Cole singing the Tormé/Wells 'Christmas Evergreen'….I've heard it first on an album and was amazed. But when I saw this clip (below) I was done for. The ravishing Miss Cole has got to be one of the most elegant women I ever saw. She is a dream, such beauty….endowed with a voice like that…makes you kinda mad doesn't it? Wow what a dress, what a lady, what a cleavage……and what a voice!
http://www.youtube.com/watch?feature=player_embedded&v=wY4F4wdoE6U
What can you say about these gentlemen? The British sextet, The King's Singers. Well they certainly are galaxies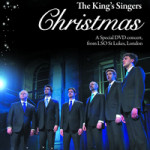 away from the Kingsmen, that's for sure. I saw them live years ago in a beautiful venue in Amsterdam named 'Het Concertgebouw' which translates to 'The Concert Building'. Anyway I spoke about impressive when I described Aretha a while ago, but these men also left me awestruck. I could not believe how excellent and skilled these lads were. 'God Rest Ye Merry Gentlemen' is the song, and I always loved the Cathedral Quartet's rendition of this song, but this is also no fair comparison. Just listen and you'll understand why!
http://www.youtube.com/watch?feature=player_embedded&v=BXT6ZXzMfIs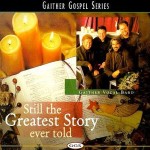 This last song comes from a Christmas album that I literally play all year-long. The only one I regularly play and to me, one of the best albums the Gaither Vocal Band ever made. It contains marvelous singing by Mark Lowry, who is a crooner just like Minnick and Connick. Unbelievable harmonies on this song!!! Beautiful magnificent song!
http://www.youtube.com/watch?feature=player_embedded&v=Ft3RO22HF4Q
Have a merry Christmas you all…
Vintage1966
From his blog at http://vintage1966.me/2013/12/04/shortlist-christmas/
Questions? Comments? Suggestions? Just Email Auke Bijlsma at duke-elegant@hotmail.com
By Auke Bijlsma